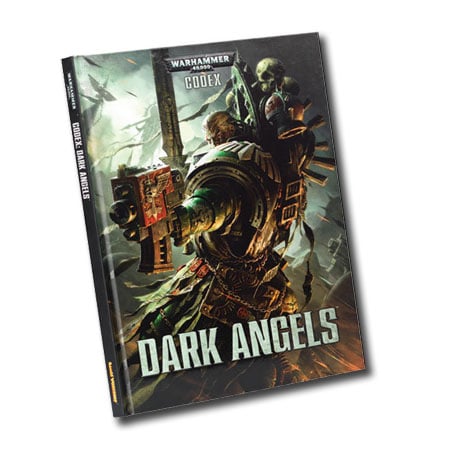 Hold onto your wallets. The Dark Angels just went up for advanced order everywhere.
Here's the main Games Workshop page:
The big folks in the release are the:
Codex Dark Angels $49.50
Dark Talon $75.00
Land Speeder Vengeance $65.00
Deathwing Command Squad $60.00
Ravenwing Command Squad $50.00
Belial $22.25
Some thoughts – first go take a look at the 360 rotation views of the Dark Talon and the Vengeance.
The default Nephilim design is really sharp. Its clean, and has a very aggressive agile profile. Its what I wished the StormTalon looked like. I like it a lot! The flying church variant – not so much.
I'm still not sold on the design of either variant of the Land Speeder Vengeance. It just has a certain "kitbashed" quality to it. GW can and has done much, much better. I hope for its sake that it has amazing rules.
You can pick these guys up from GW directly, or from an FLGS or etailer of your choice. They are up all over.
Have at it folks!