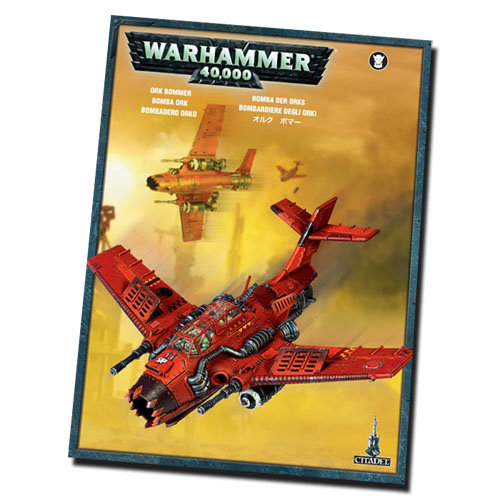 More drips and drabs are coming out about that surprise Flyer Supplement coming this week!
First let's bring you up to speed with the basics:
Death From the Skies

Ships Saturday 16th February (no advanced order)
– 72p full colour, softback, Warhammer 40,000 Compendium
– Contains flyers painted by the 'Eavy Metal team
– Updated 6th Edition rules for the following Flyers:

– Stormraven (that can now be used in Codex: Space Marines and Codex: Black Templars)
– Stormtalon Gunship
– Valkyrie and Vendetta
– Ork Dakka Jet, Burna Bommer and Blitza Bommer
– Necron Night Scythe and Doom Scythe
– Dark Eldar Razorwing and Void Raven

– New scenarios
– Dog-fighting rules (from Crusade of Fire)
Then the latest stuff: (via Warseer's Romeras)
Can confirm guys, definitely going ahead, nothing new in it just a compilation of all the flyer rules into one handy supplement, supposed to be au $35 so for every one else about half that price lol. Storm ravens are definitely able to be taken for Space Marines and Black Templar, but that's the only change.
~Hmmm, what's your take on this one? A must supplement like Apocalypse, or an also-ran like the Wargear book?