Chaos Daemons – We have a Cover!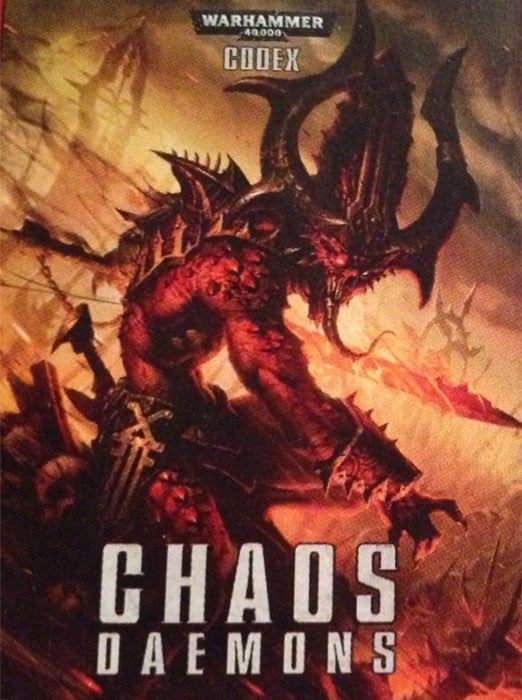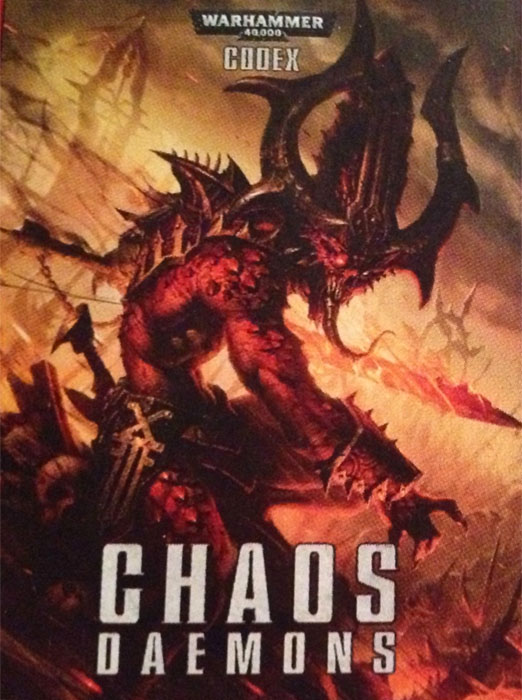 The Fat Lady is singing… At last we get a glimpse at the tome of the Ruinous Powers! And what an awesome piece of cover art that is.
Look for all the high res, fancy text and 360 mini views to hit by the weekend. Also for what its worth, some folks on the BoLS Lounge Chaos Daemons thread pointed this out:
Incidentally if anyone is still overly cynical about rumours, Hastings said back in October/November last year that daemons would go up for advance order in february…

…He also called the new Plague-Drones. Makes me excited for High Elves and Tau, who I believe are supposed to be up for pre-order in April and May.