HOBBY: Painting a DUST Afrika Korps Scheme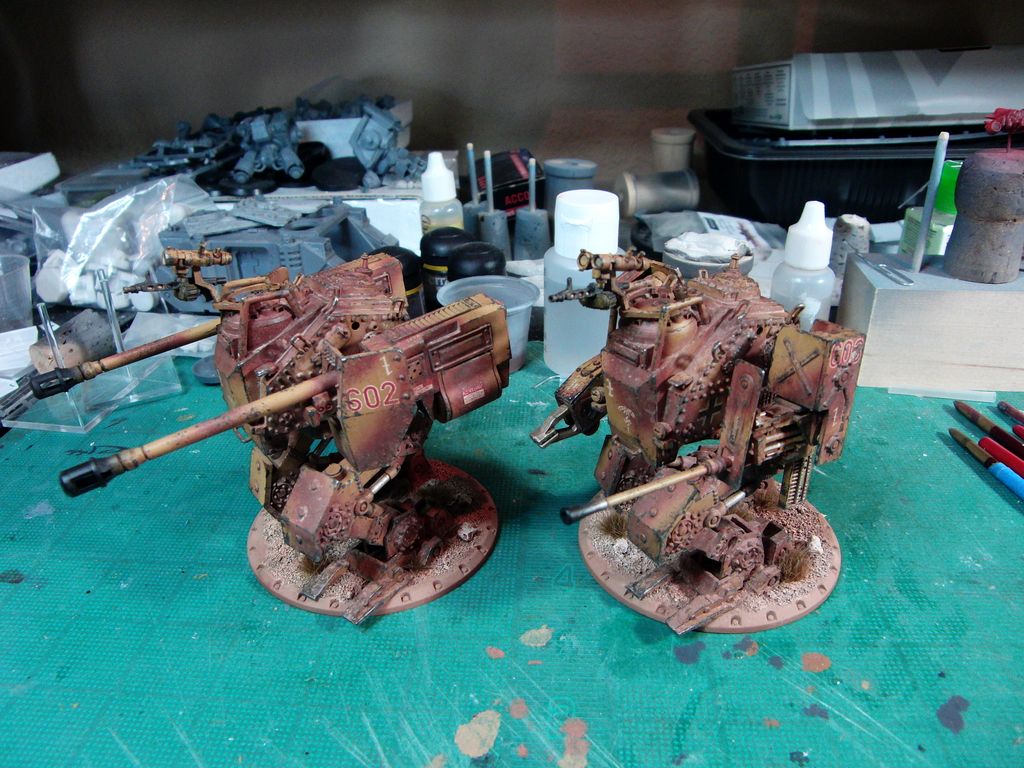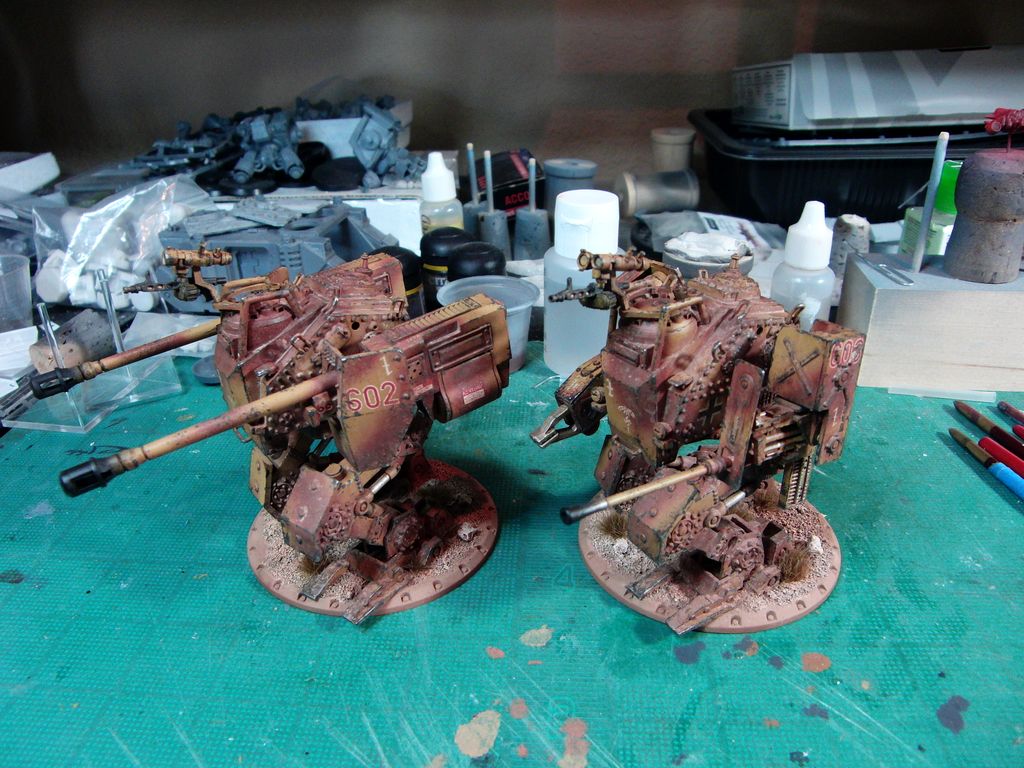 The moment I heard DUST:Warfare was on its way I knew I would be doing an Afrika Korps Axis force.
Here's how I did it.
I also knew I would want it to look fairly good but not be an ordeal – otherwise I would get bogged down and never make any headway. What follows is a brief description of the process I have come up with.
1) Airbrush tan base color over whole model.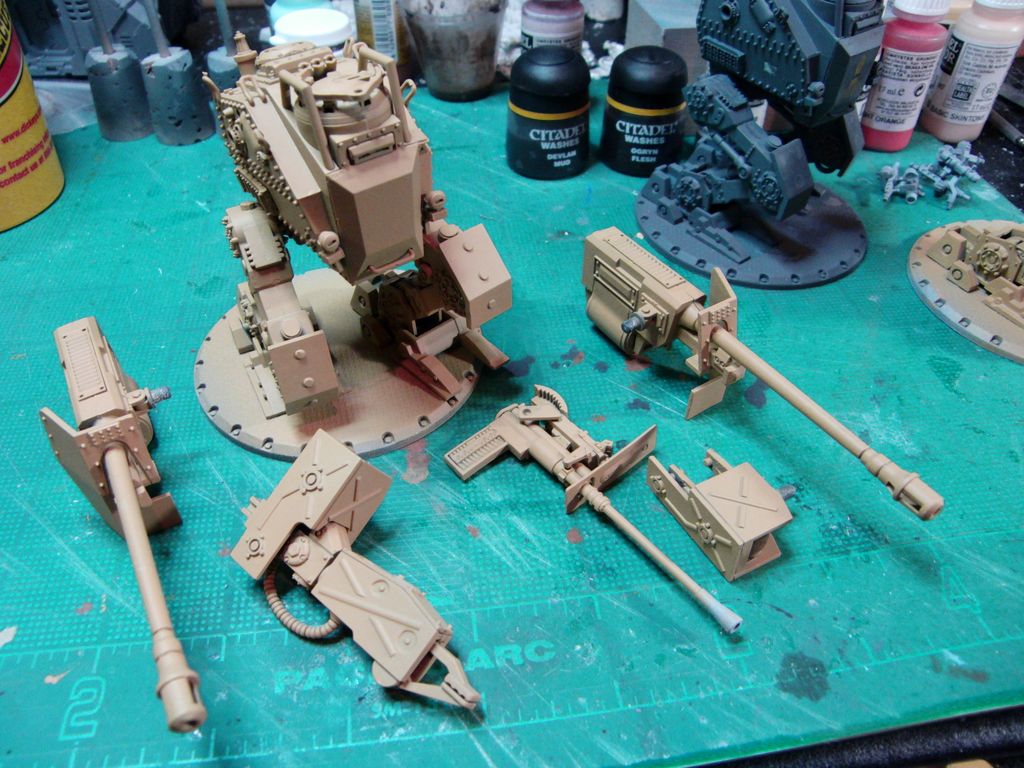 2) Airbrush contrasting brown camo stripes.
3) Apply decals and dry transfers paint secondary colors.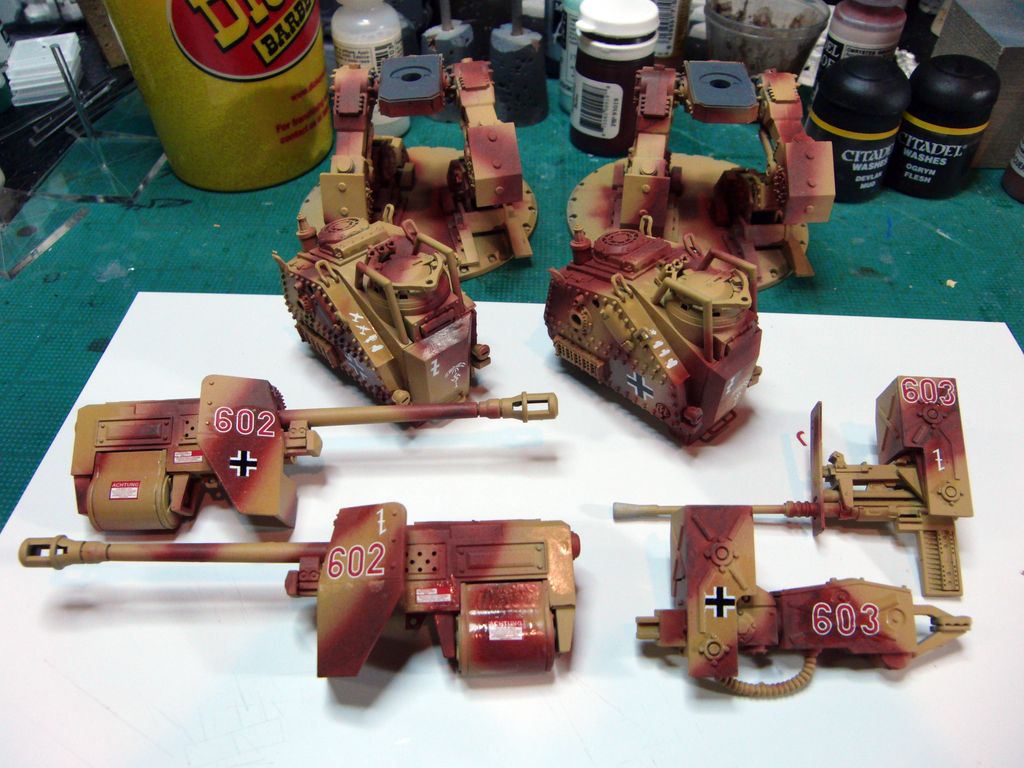 4) Sponge application of base color and gray.
5) Seal model with gloss coat & apply oil filter wash.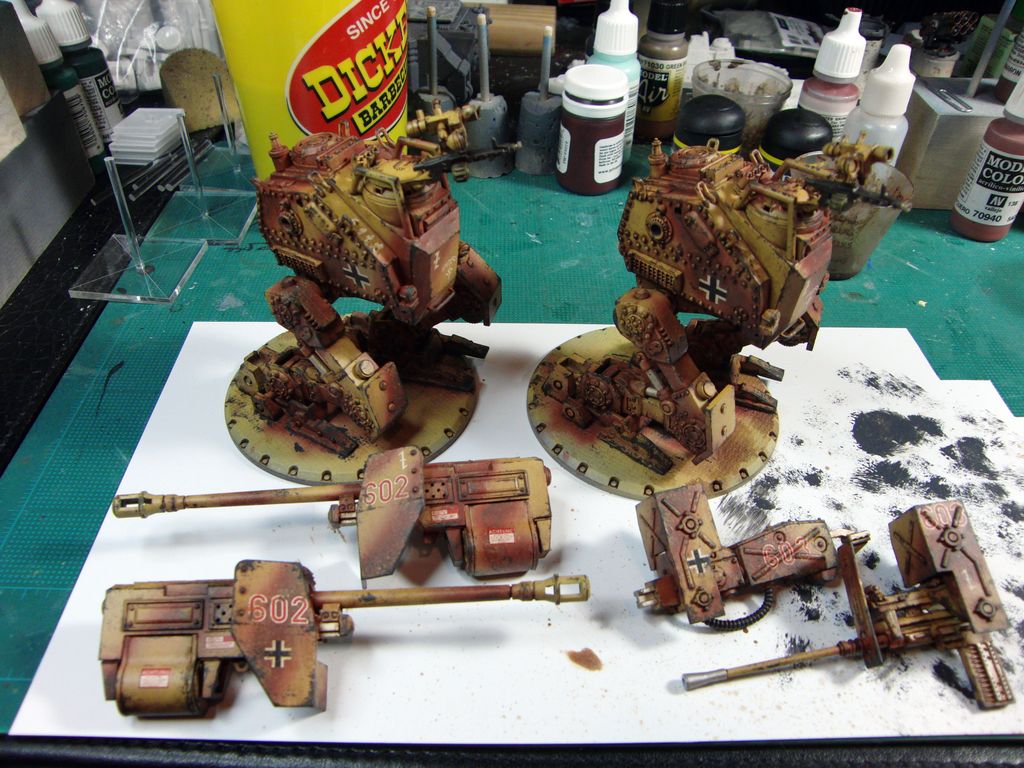 6) Allow wash to dry then apply oil pin wash.
7) Allow wash try dry then seal with matte coat.
8) Add basing material and paint once its set.
9) Apply weathering pigments to taste and seal with matte coat.
10) Glue grass tufts into place.
Done!
There are some things I will do differently the next time. First I would base model before initial painting. This will save time and trouble painting the sand and rocks and help anchor them to the base better. And secondly, I may do some blue tack masking for the camo stripes to make the edges a bit more defined.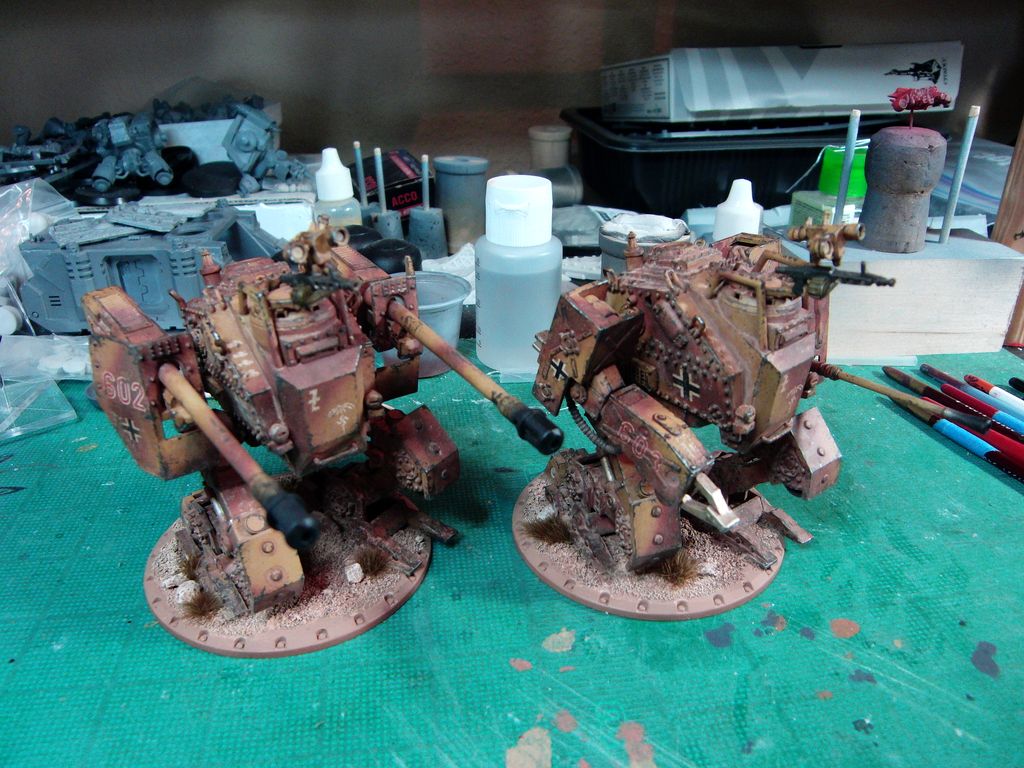 Well that the short version. I hope you enjoyed it. If you want a more detailed step-by-step head on over to
The Fly Lords of Terra
for the more in-depth version and more process shots.
~ Feel free to post any questions or comments. Do any of you have any other ideas for schemes or improvements to suggest? If so, please do.