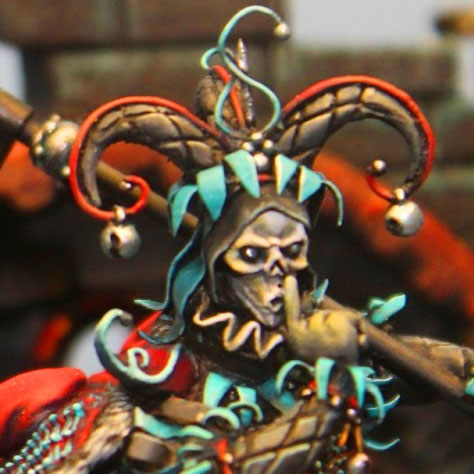 Another Adepticon has once again come and gone, we've all settled back in at home so lets take a quick stroll through the show that was!
It was another fantastic event up in Chicago, and went off without a hitch.  Adepticon is the "big show" of the tourney scene and now we head into the rest of year with Wargamescon, NOVA, Feast, ATC, and many more coming your way.
Here's some of the results from the 40k side of things:
40k Champs Overall Results (courtesy of Blood of Kittens)
Here is quick rundown of the final 16 as they enter the second and most final day of tournament.
1 Newton, Jesse – nids
2 Roberts, Josh – Necrons/CSM
3 Aleong, Aaron – Necrons/CSM
4 Nayden, Sean – Eldar/dark Eldar
5 Hoerger, Eric – Necrons/CSM
6 Nanavati, Nick – Necrons/GK
7 Reidy, Thomas – daemons
8 Tricola, Adam – Gk/Necrons
9 Born, Werner – Necrons
10 Hernandez, Allan – Gk
11 Brown, Austin – Necrons
12 Brunner, Ken – Necrons/CSM
13 Arimond, David – gk
14 Myers, Thomas – Ork
15 Hesselberg, Daniel – Necrons
16 Kopach, Tony – Space Marine/IG
Half the field is Necrons with only two players (I believe) making it from last years top 16, which is pretty amazing– the difference a year and new edition makes.
40k Team Tournament
1st- They Shall Know No Fear (Nick Nanavati's team again winning back to back)
2nd (Best General) Unknown
3rd Chicago Kamikazes (Alan Pajama Pants team)
4th Team Spikey Bits/ Next Level Painting  (winning "Headhunters" award)
Best Sports- Adepticon Champs and Greg Sparks
Best Appearance- Team Korbech III (Tau / Necrons)
Best Theme- Capital Imperialis (Space Wolves)
Here's just a teensy taste of the awesome hobby talent on display at Adepticon.  Look for more of this in the months ahead on BoLS.  We all know you're just skipping ahead to see the pretty pictures.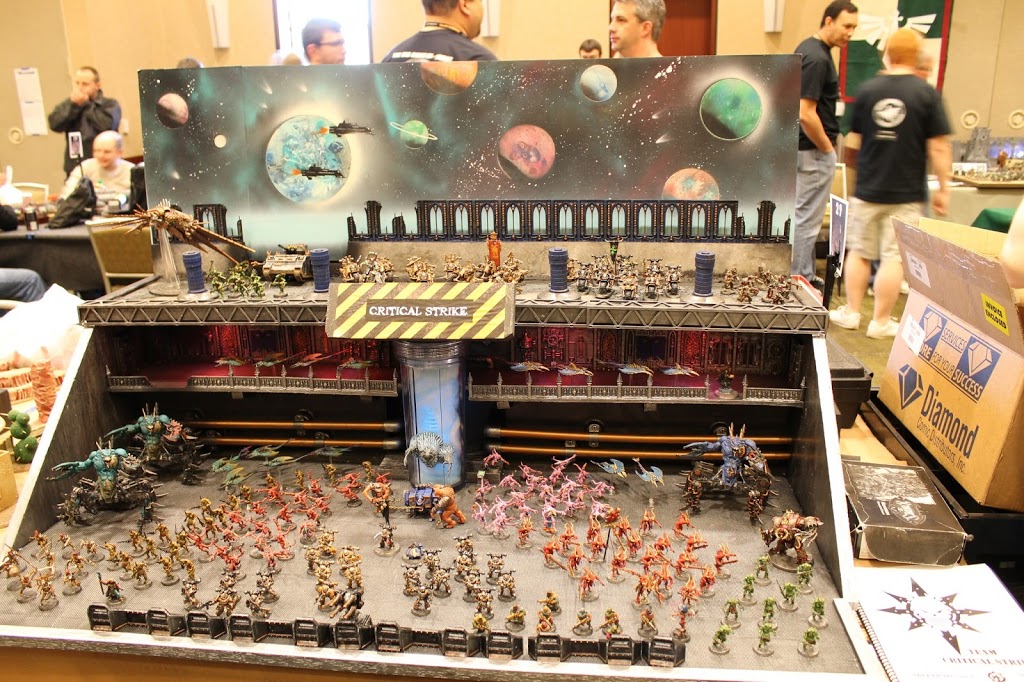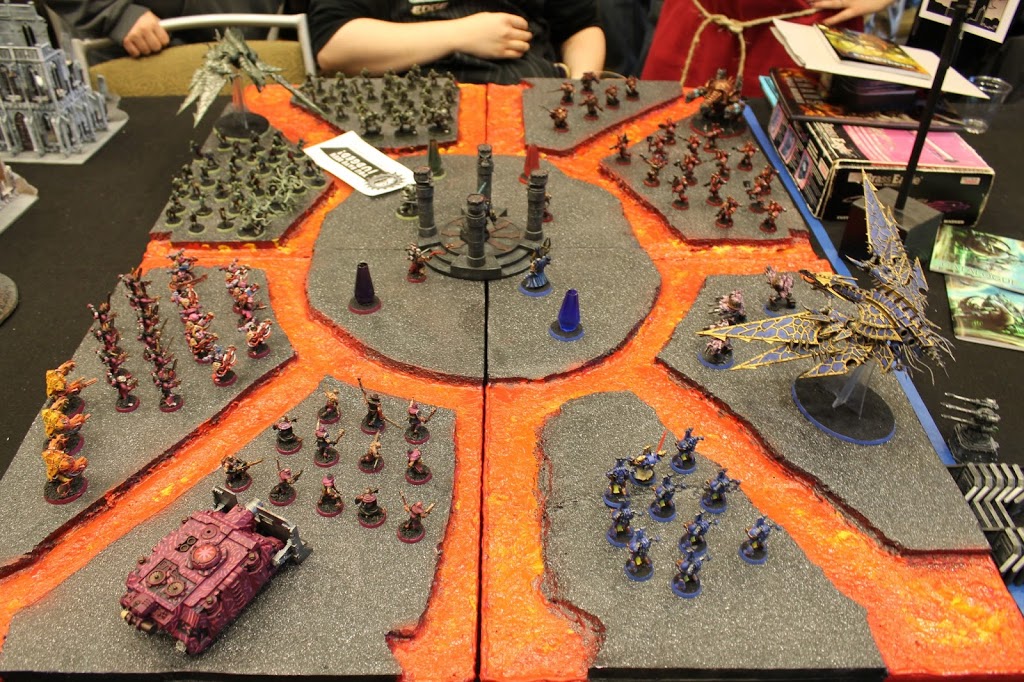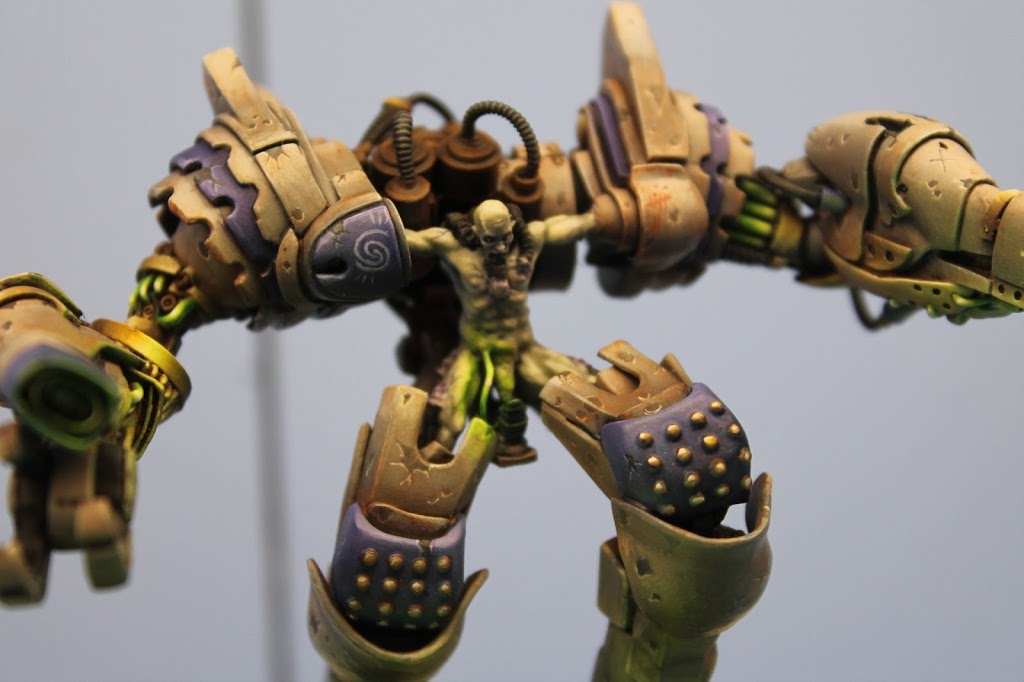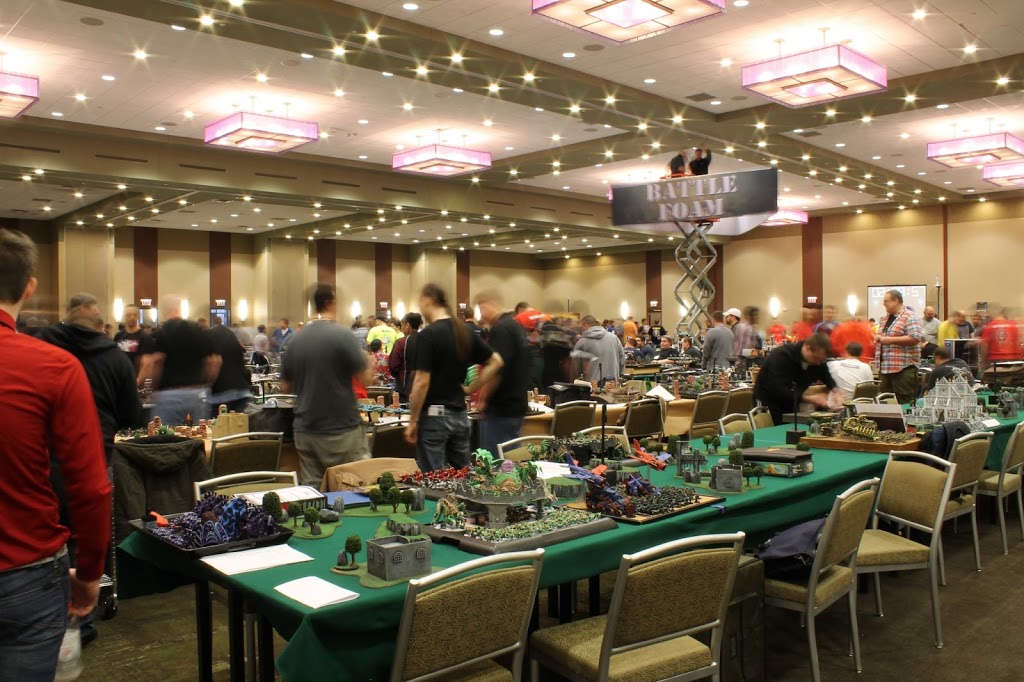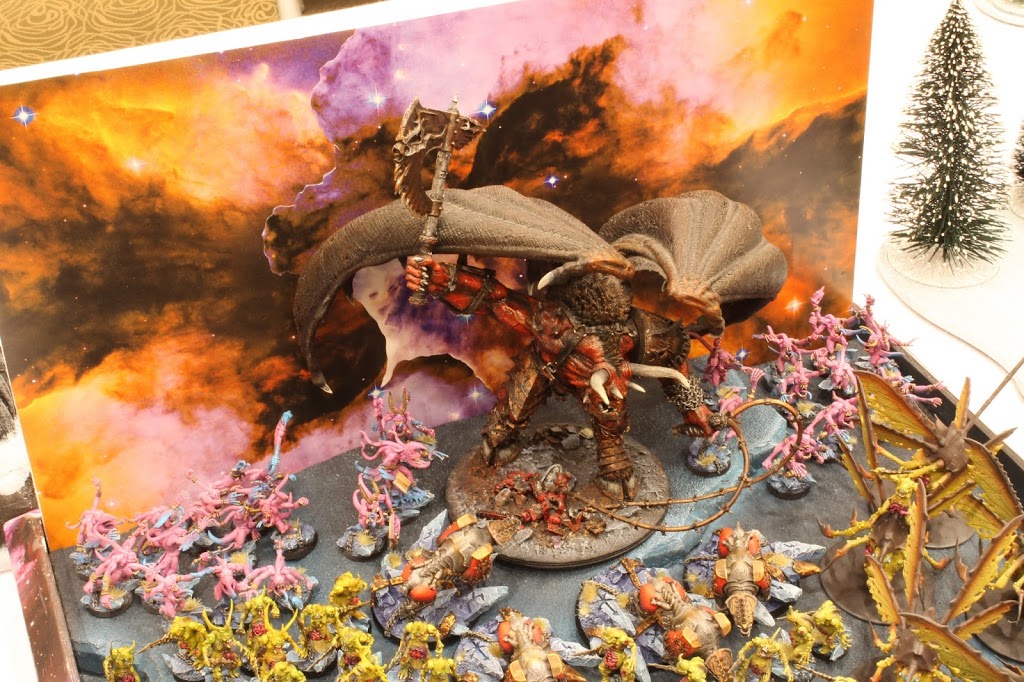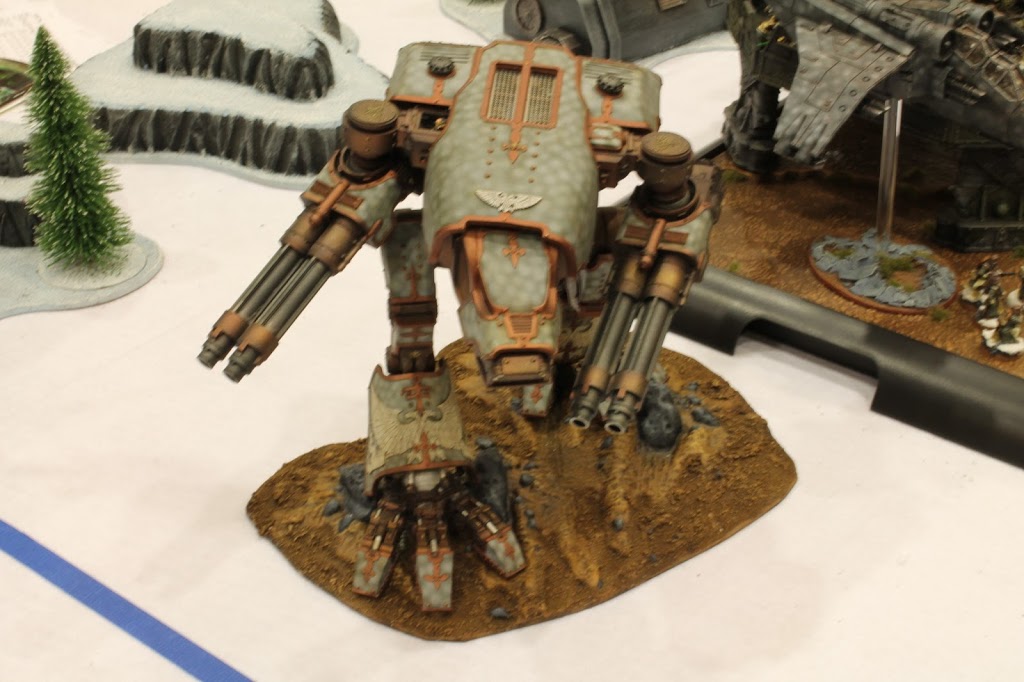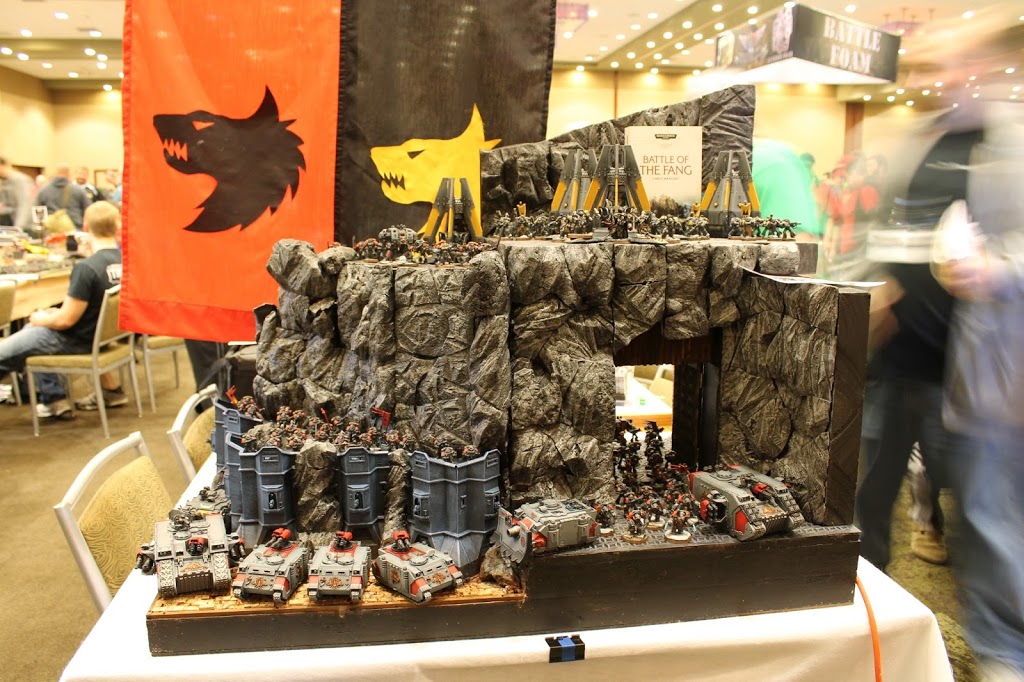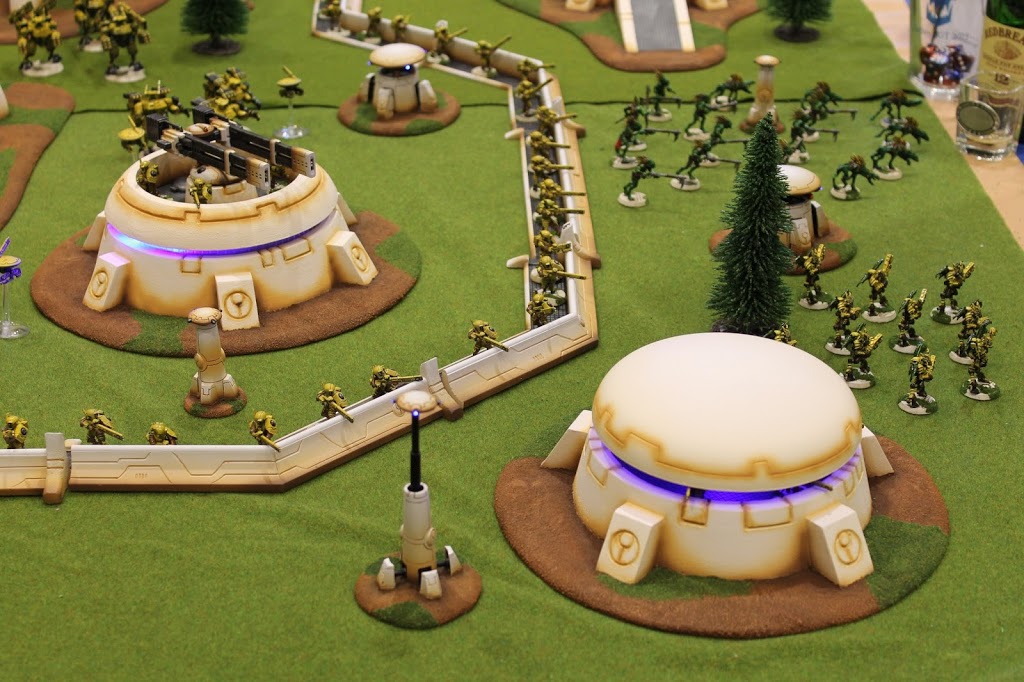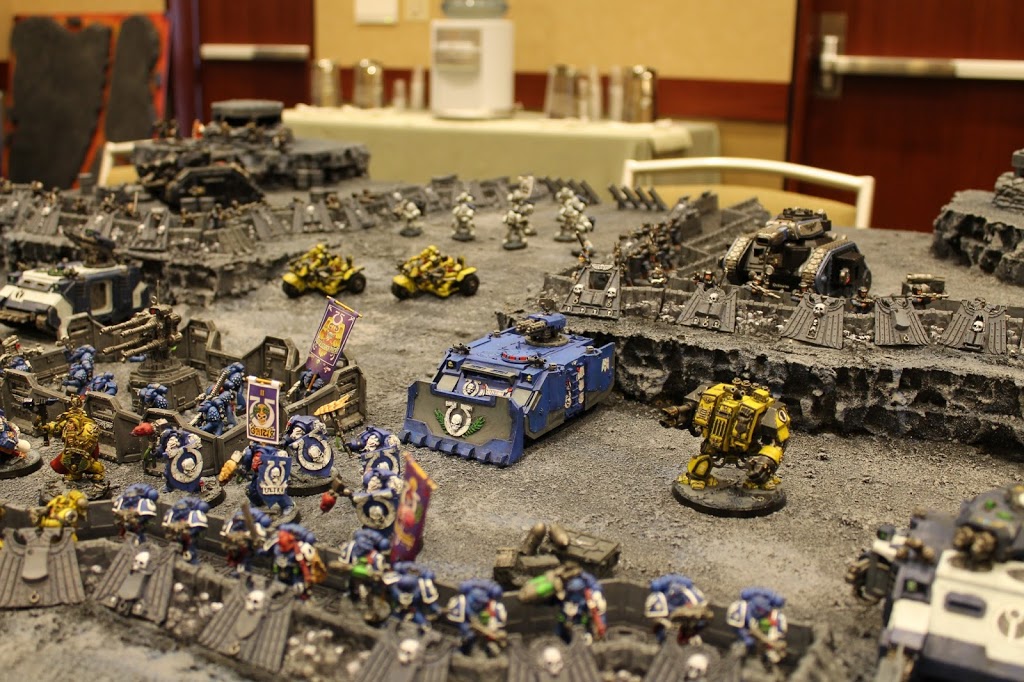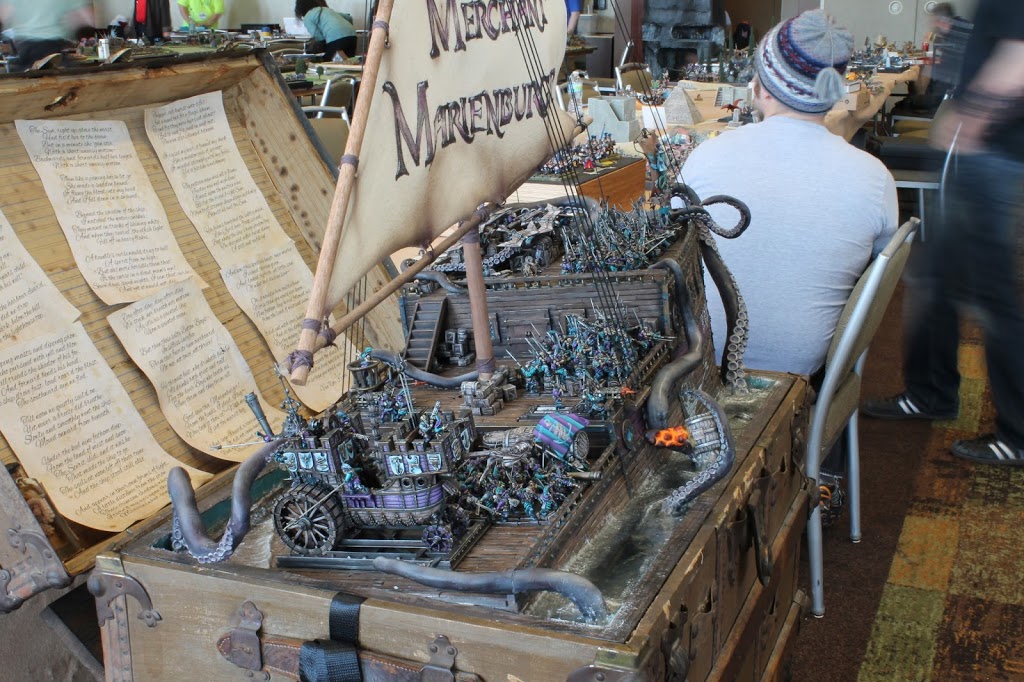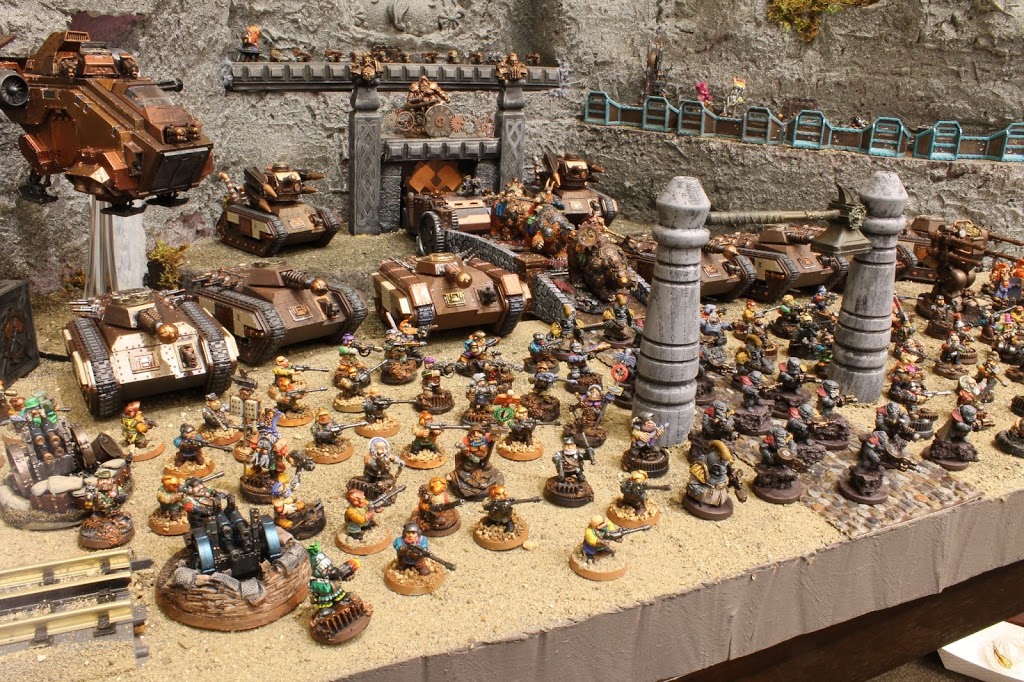 We saw very little of Chaos Daemons at the show, as folks were probably well into their Adepticon army assembly and training when the codex dropped.
But with WarGamescon coming up in Austin in 2 months, we should see a strong field of both Chaos Daemons and Tau Empire injected into the meta at once.  I can hardly wait to see what happens.  Heck, we may even see Codex Eldar drop right on top of the event.  It's gonna be crazy!
~So who's thinking the Tau will really shake things up in Austin this June?  You can already hear the sound of folks breaking off and changing up Crisis Suits weapons around the globe…