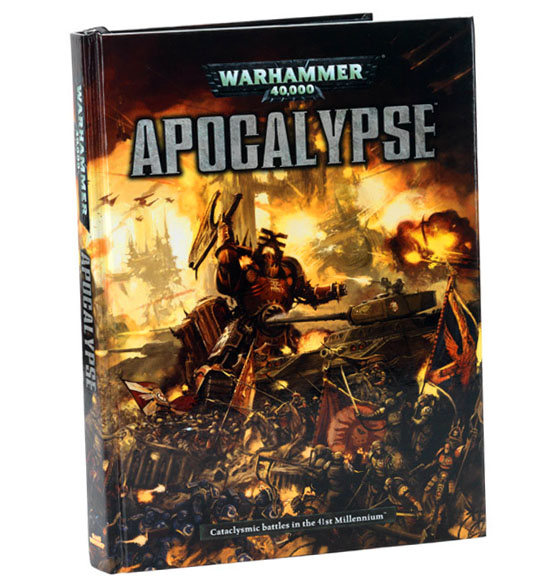 Oh, you guys thought Destroyer weapons were powerful before… Just wait till you see what's headed your way this weekend!
Loken at 40KApocalypse got the scoop:
Q: Explain the Destroyer Weapons Table.
A: You roll on the table instead of rolling to wound or armour penetration. No saves of any kind (even invulnerable, Feel No Pain or Necron Reanimation Protocols) can be taken against them now.

vs vehicles D6 roll:

1= target suffers penetrating hit.
2-5 Super heavies lose D3+1 hull points, other normal vehicles suffer
Explode! result.
6= as above but D6 +6 hull points lost for super heavies.

vs non-vehicle D6 roll:

1= avoid shot
2-5 model loses D3+1 wounds (I like this as monstrous creatures can
survive 2 or 3 shots now so daemons and tyranids will be happy)
6= D6+6 wounds

The last table count for gargantuan creatures as well.

He's got even more stuff so go give him some love!
HOLY MOLY! An auto-explodes result on a 2-5 with no cover allowed! I know everyone is going to be up in arms, but remember that from a design point of view Destroyer weapons exist to get stuff off the table, so your Apocalypse games don't turn into giant slow moving parking lots. With these rules they will get stuff off the table most efficiently!
We'll have more on our own house rules of how to stage a great fast paced Apocalypse game in the days ahead.