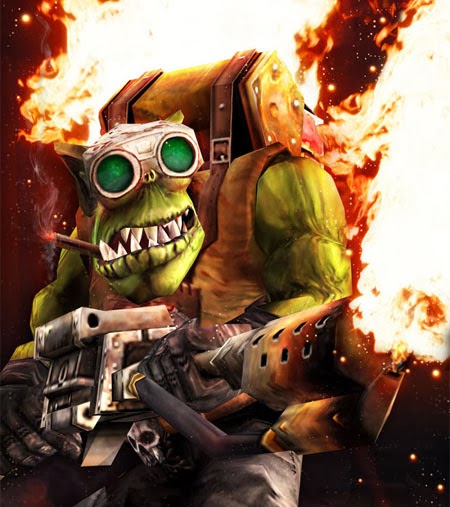 It looks like we have a good idea of what the first half of 2014 is looking like. The Greenskins are coming and here is what we hear:

These rumors are rated possible, coming from mixed sources
Orks in June, after Imperial Guard
Ork models focus on updates/removal of metal and finecast models.
Gutrippa returns as a reimagined halftrack with a Kannon and a nasty spike filled front, and a AAA Flakkwagon alternative build.
Buggy kit
Flashgitz/Tankbustas combo-kit
Meganob kit (Warboss bit included)
Big Gunz/Suppagunz combo-kit
Deffkoptas
Plastic cybork parts are included in one of those kits.
Plastic Weirdboy clampack
Plastic Mek clampack
Last but not least… there is mixed chatter out there about… da CyBoar!
Are you boyz ready to WAAAGH!!!!