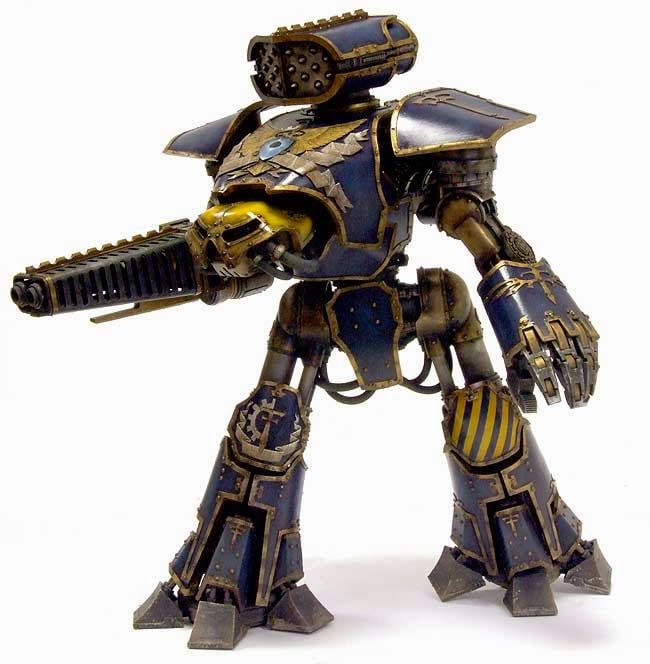 That distant rumble you hear is the sound of Superheavies and Gangantuan creatures headed to your Warhammer 40k tabletop… Escalation is almost upon us.
via the BoLS Lounge's Musical-Fool
Don't know if this is out there yet but I have had this confirmed that the supplement which will allow players to use superheavies in regular games is to be released a lot earlier than what we have been hearing about with GWSs getting their copy in the next couple of weeks/before the end of the year.
Here was the first notice 3 weeks back by BestPone:
I've been hearing talk of a couple of new expansions for 40K due for release next month:

The first is a fortifications expansion, containing new datasheets and missions for use in regular 40k. I'm also under the understanding that some of these datasheets allow you to take several fortifications as a single choice.

The second expansion brings superheavy vehicles (and gargantuan creatures) to regular 40k. My understanding is that this will be achieved by adding a new super heavy slot to the force org chart, and that you will be limited to the choices detailed within this expansion (I think there's approximately 15 of them). This expansion will also include new missions.
It looks like we are going to have a very busy December. Get your wallets ready folks. Have at it.