Triumph & Treachery – New Fantasy Expansion Review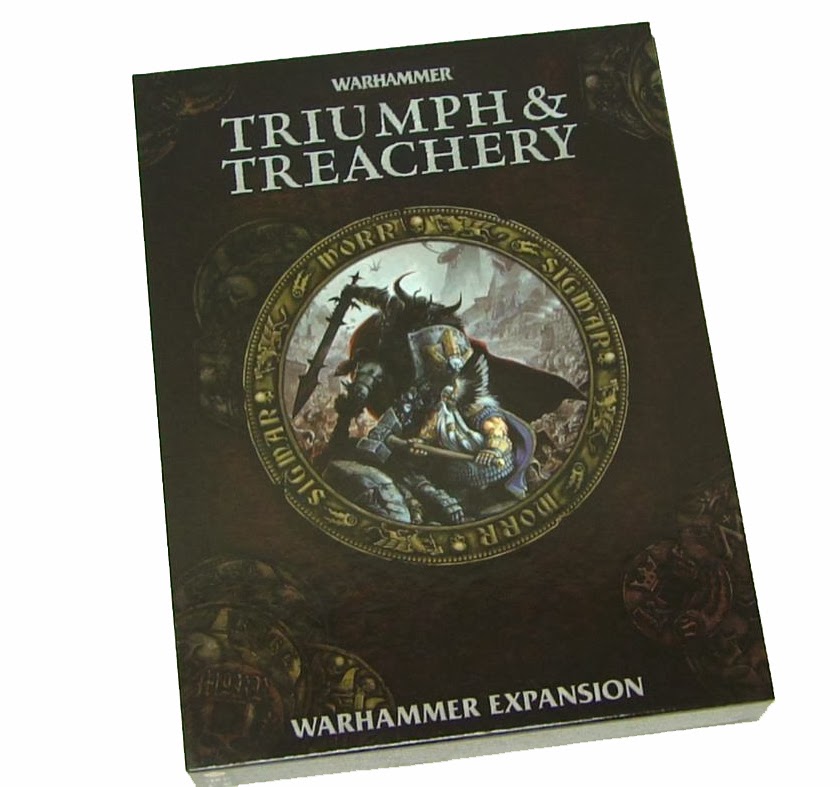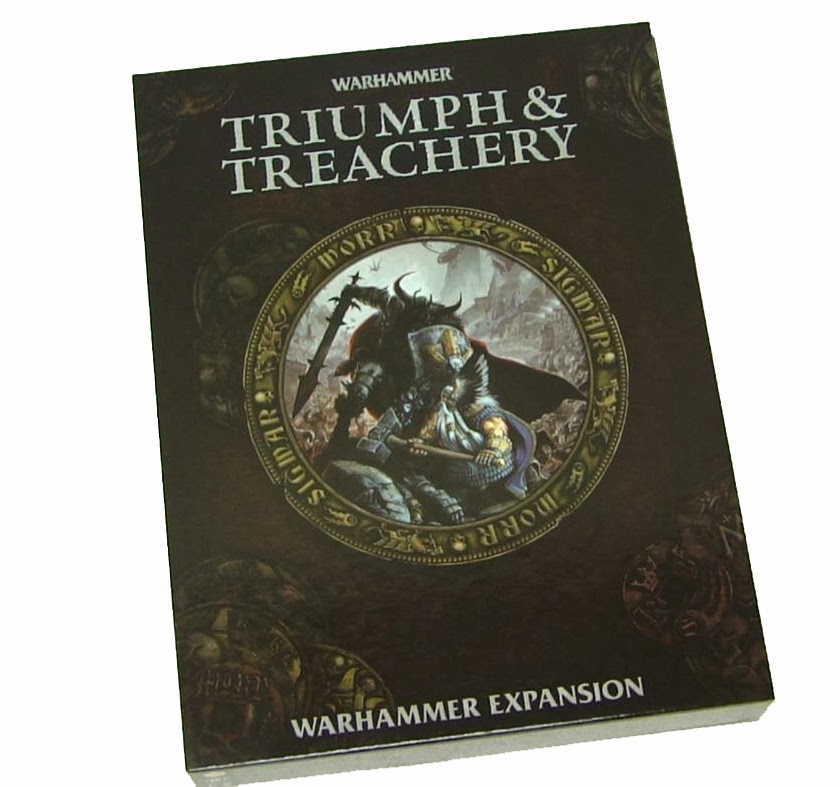 Attacked from all sides, big games of Warhammer Fantasy may never be the same.
Grab you buddies and get ready for some exciting games of multi player Fantasy.  This newest expansion makes games of three to five players possible with some pretty interesting rules and score keeping methods.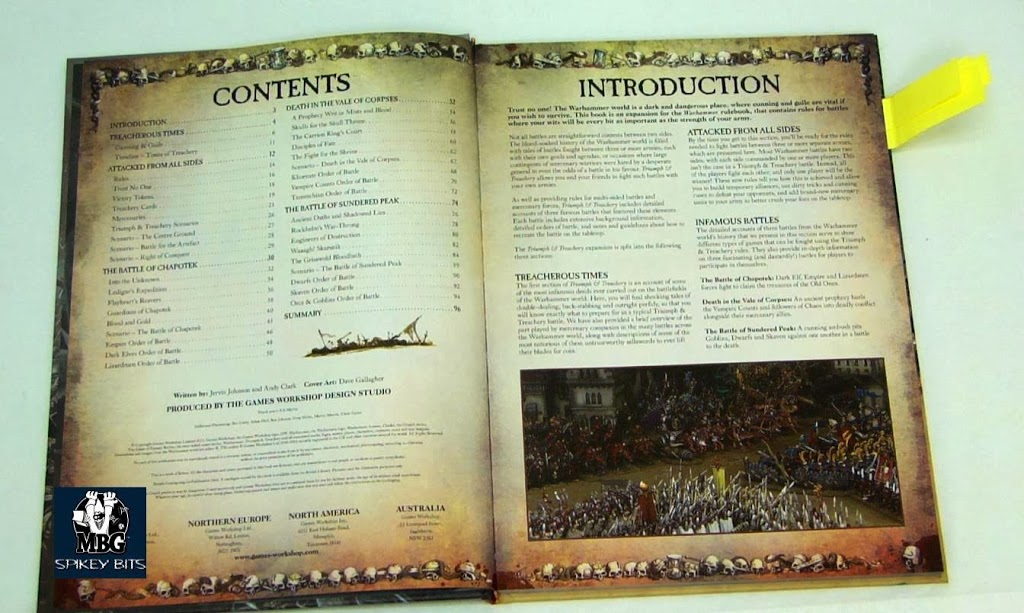 The book itself is about 100 pages, comes in a Hard Cover format, and contains about 20 pages of new rules for the mulitplayer format and mercenaries as well.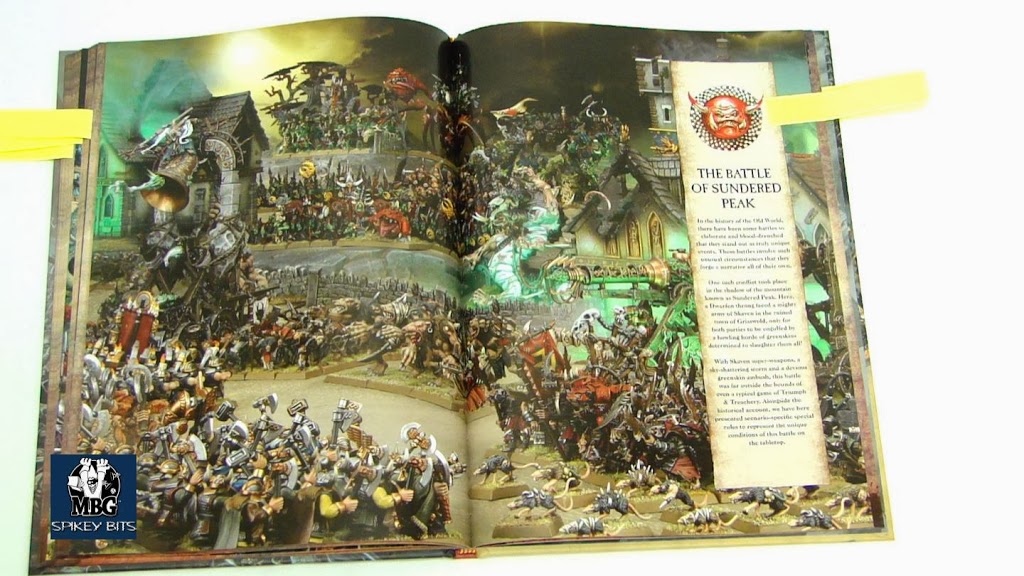 There is a very expansive battle report section featuring THREE historically retold battles complete with lavishly painted miniatures and in the case of the Skaven report, a green fog machine as well!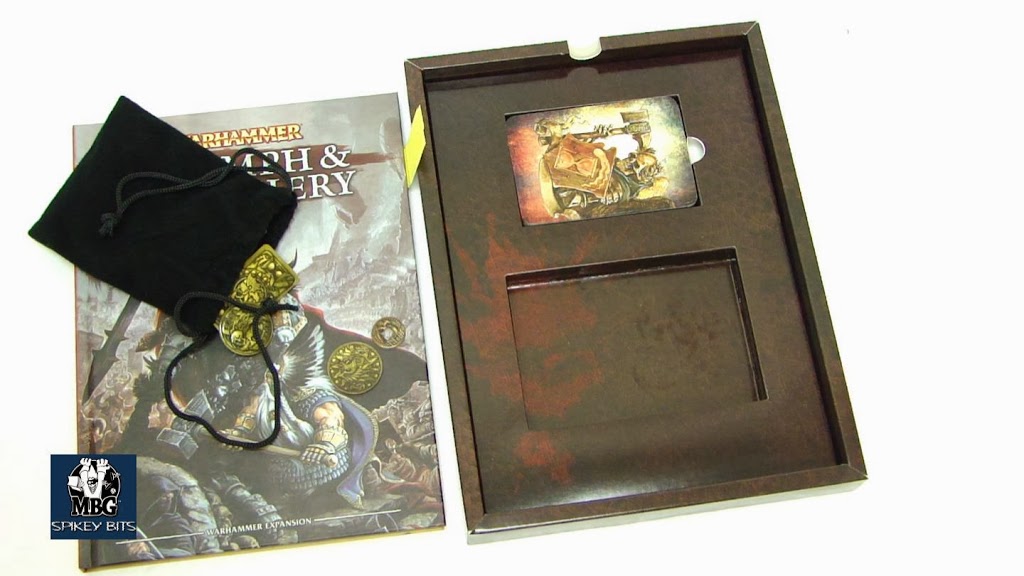 Game accessories include five different player turn cards, which are selected randomly at the top of each turn to determine player order (and other fun things too).
The small token bag contains Victory Tokens to help you keep track of all the victory points earned during you turn, as book keeping that at the end of the game from multiple opponents could prove time consuming.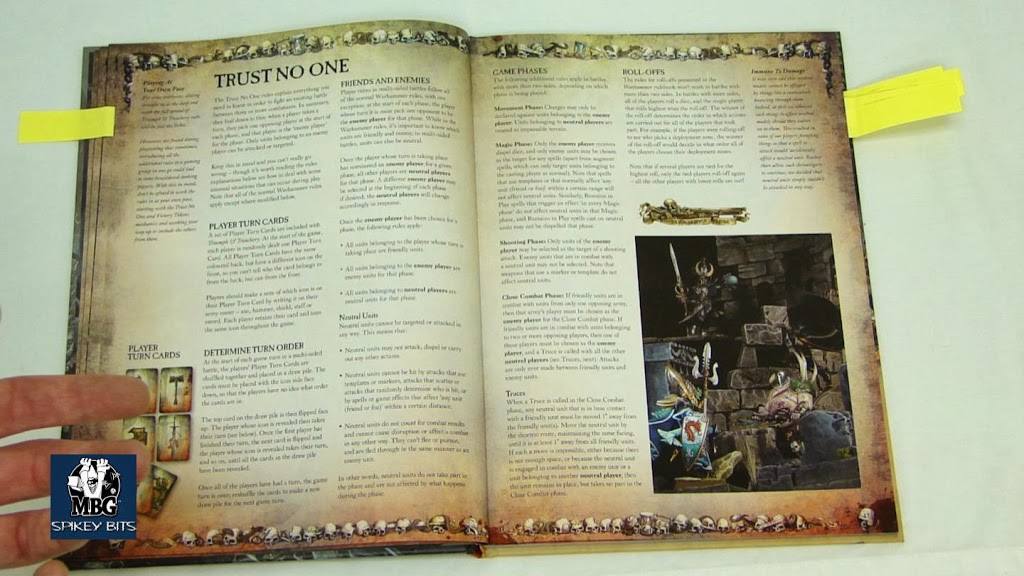 Also included are a grip of Treachery cards, which can be obtained and used in all manner of nefarious ways during the game to stab your opponents and allies alike in the back, as you try emerge victorious.
The theme of this expansion would definitely be trust no one, as you'll need all your cunning and lucky dice rolling to defeat your rivals and win the big game.
-MBG
Latest News From BoLS: