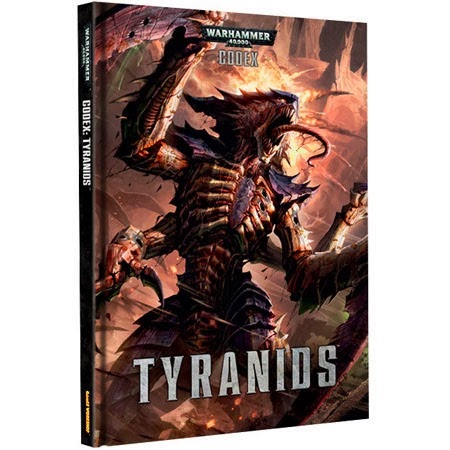 What a busy week for Warhammer 40,000. Here's the big points this week.
Tyranids
First up – where have you been? Tyranids ARRIVE!!!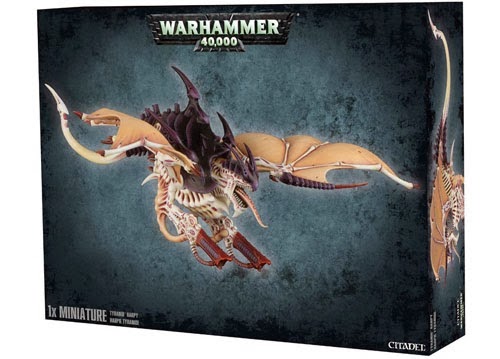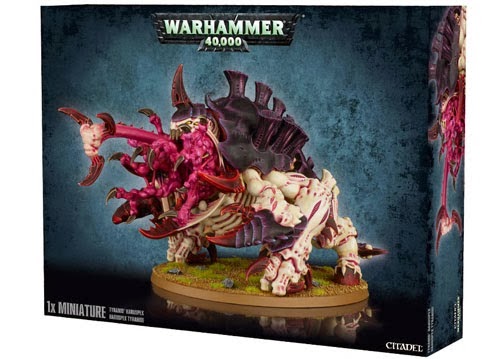 Get all the details here, but tons of pictures and details are emerging about the upcoming book.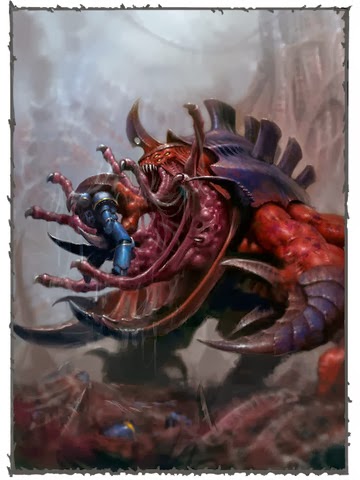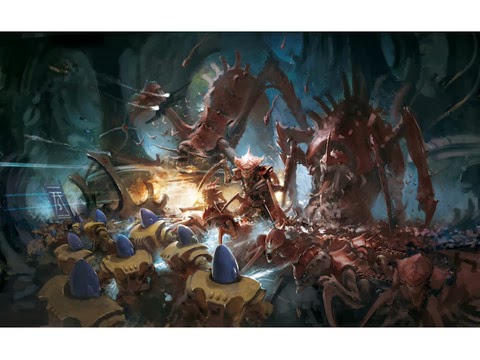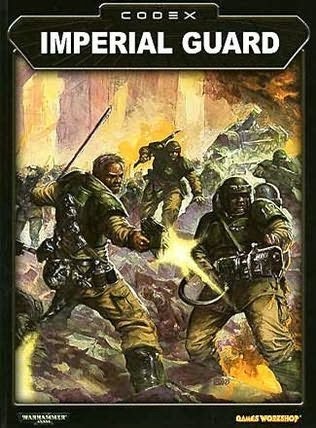 Imperial Guard
With Tyranids upon us, the next book coming up is hte IG, and like clockwork a set of new rumors has arrived:
-New plastic tank based heavily on the Heresy-era Malcador. Large kit outsizes the Land Raider (way smaller than a Baneblade) Multiple variants in the kit.

-Updated Basilisk returns. Gun assembly is more rearward with armored skirts replacing the delicate railing. An overall more up-armored appearance.

-A NEW dogfighter flyer arrives, that is NOT an existing known model. ~So not a Lightning, or Thunderbolt.

-New Plastic Stormtrooper/Veteran kit will build a minimum sized unit. Kit includes a TON of optional bits to individualize your squad as well as bits to dress up existing Cadian ranges.
Master January Product Guide
It's lookig like GW is cranking out a ton of stuff in January. Here is just the main design studio side of things not counting Black LIbrary and Forgeworld.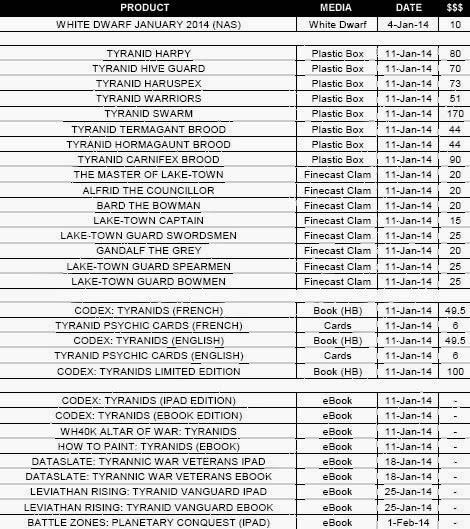 What's Up with Warhammer Fantasy?
Finally we have a good strong rumor on what's up with WFB as a whole, and what's up with all those swirling rumors about 9th in (now) 2015. Here's a taste:
– About Shelving 9th Edition … I did hear that they had discussed shelving fantasy FULL STOP! (Not sure how long that discussion was before it was abandoned, but that's what I heard)
– I heard they discussed losing some of the least popular armies.
– I heard they discussed condensing the army books into less volumes. (So the less popular armies could survive)
– I heard one Warhammer armies book … I heard two books?
– I have no idea where the dust settled on these discussions except that they decided to do something …. and that it would have to be radical.
~Have at it folks.