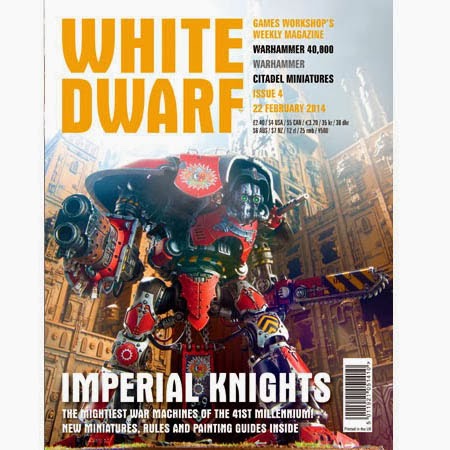 This weekend a new set of Imperial Knight products get rolled out. One in particular is the real mystery…

First the rumored Schedule for next week's releases:

So there we see it in black and white – the Codex arrives (with its reported 3 variant lists). It has a full codex price tag, so I would assume we are looking at the biggest chunk of new fluff and background the game has seen in a long time.
It's that one towards the bottom that has my attention:
CODEX: Imperial Knights Companion Guide $74.25

Now that's an interesting one… It could be almost anything, from something along the lines of the Fantasy Colors and Insignia books, to something purely hobby focused. I would think it's unlikely to contain extra rules or variant lists in there like a supplemental codex. That would seem too soon for a book accompanying a codex that may be already stretching to fill out an army around a handful of new model releases (or maybe even one)…
Your guess is as good as mine – have at it.