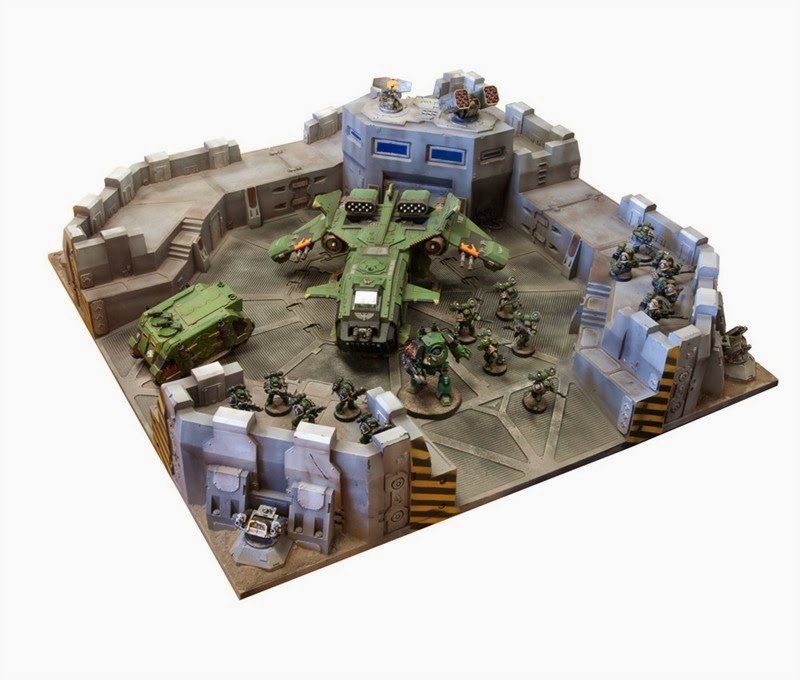 Sometimes seeing a model unpainted in person is better than seeing the finished product.

With the Castellum Stronghold that may have definitely been the case.  I knew as soon as I picked up the box Forge World shipped it to me in there was a problem, as quite a few pieces rattled about.
Undaunted I opened it up and discovered that not only was my new Realm of Battle fortress broken, but it was shipped with absolutely no packing material what so ever.
So small surprised it came damaged, and rent from all the undue stresses placed upon it.
That being said, after a quick call to Forge World in England, they had me a replacement board in my hands before Christmas!  So kudos to them for their awesome customer service!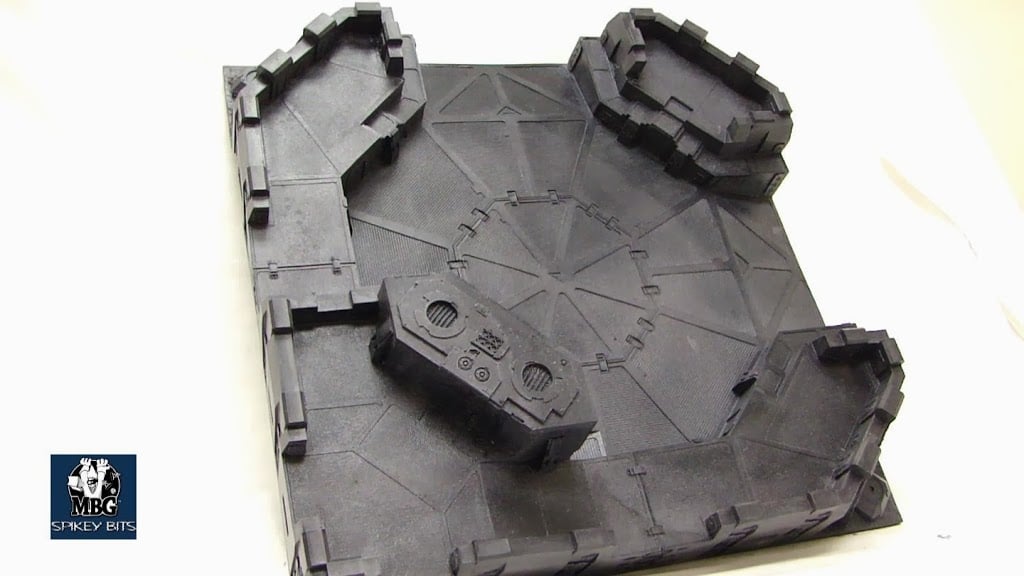 The board itself seems to be made from some sort of spray resin, and for the most part is pretty sturdy.  It comes in a weird off black color, but it took primer and airbrush paints okay so far without any fuss.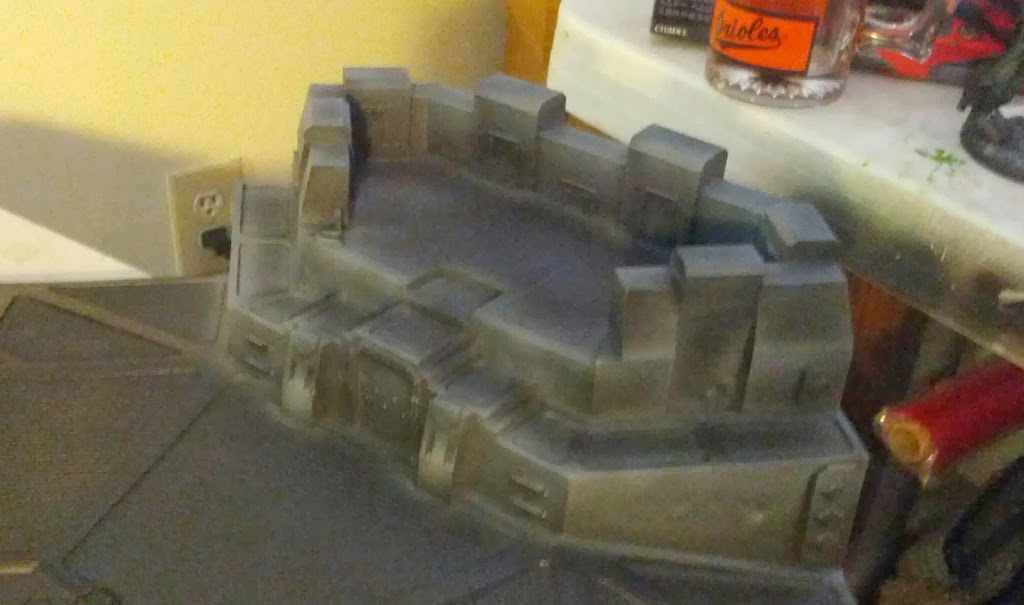 I actually managed to glue the jigsaw of pieces that had broken off my first board back together, but the resin is a little different from normal models so I had to employ a glue accelerant to get the pieces to stay in place long enough to receive more glue in their seems.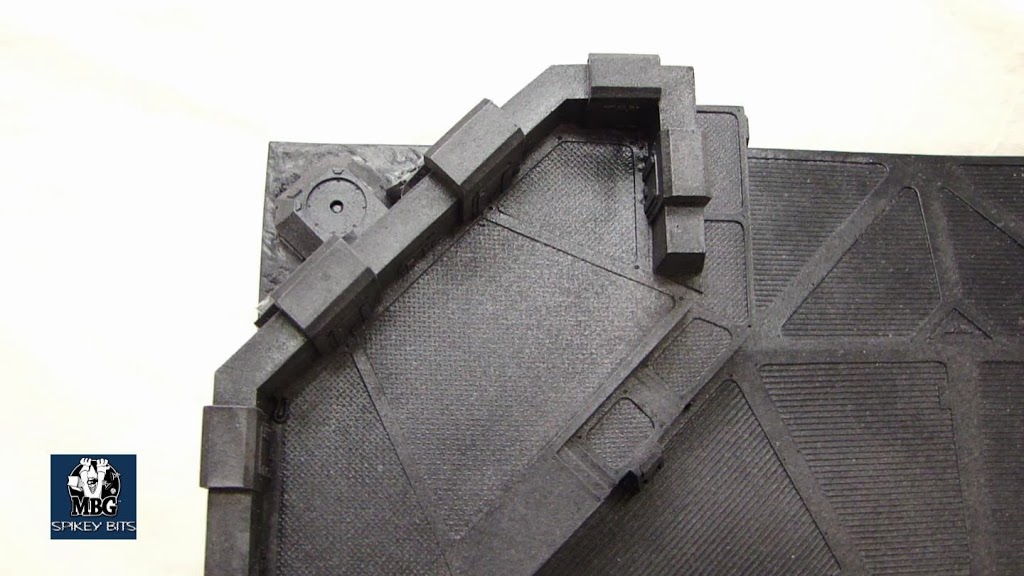 Each board comes with five hard points that can receive most weapons whose mounts can fit a rhino predator collar.  Some weapons can only be equipped on a certain bunker annex in game so be careful if buying weapons specifically for this terrain.
The fortress can can also be combined together to form lager assemblies of fortresses as well.  Plus once painted up it will make a swell display board as well.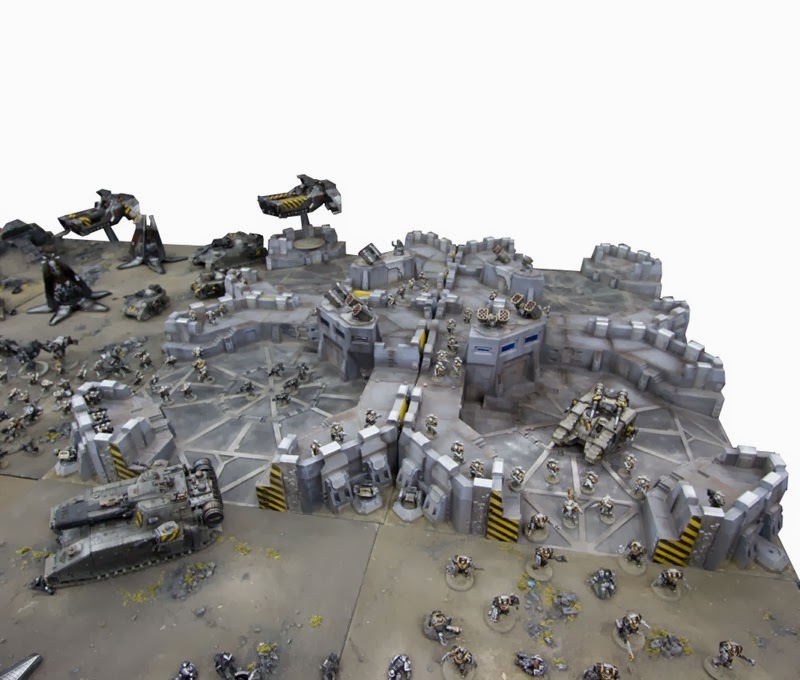 The Kit
---
The Castellum Stonghold is available for 90 pounds (~$146) from Forge World.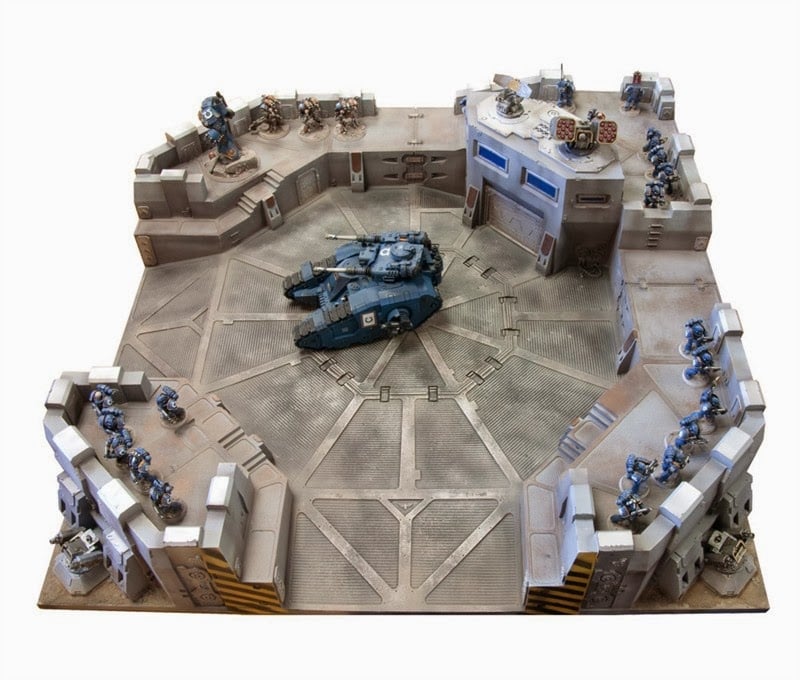 When the situation calls for a prolonged deployment, Space Marines can rapidly construct modular fortified structures, known as Castellum Strongholds, to use as forward operating bases on a planet's surface.

Designed by Blake Spence, the Realm of Battle Space Marine Castellum Stronghold is a 24″ x 24″ (609 mm x 609 mm) tile which can fit the Citadel Realm of Battle board. The model features areas that can accommodate Tarantula Sentry turrets, and its design allows several boards to be put together, expanding the size of the base. The Castellum Stronghold will be available to pre-order now and will be despatched from Saturday 30th November.  –Courtesy of Forge World