HOBBY: Imperial Knight Titan VS Leviathan Crusader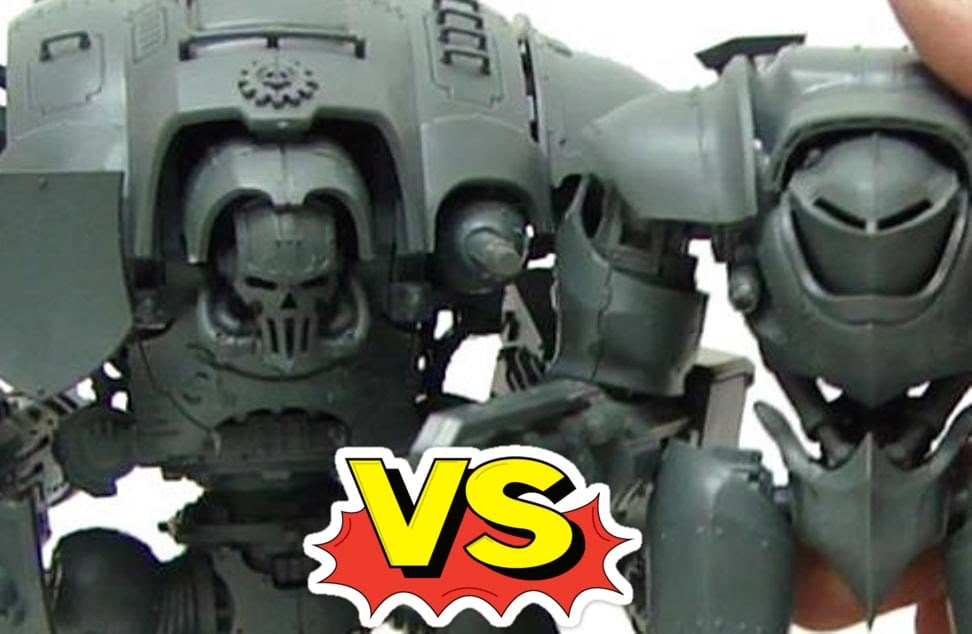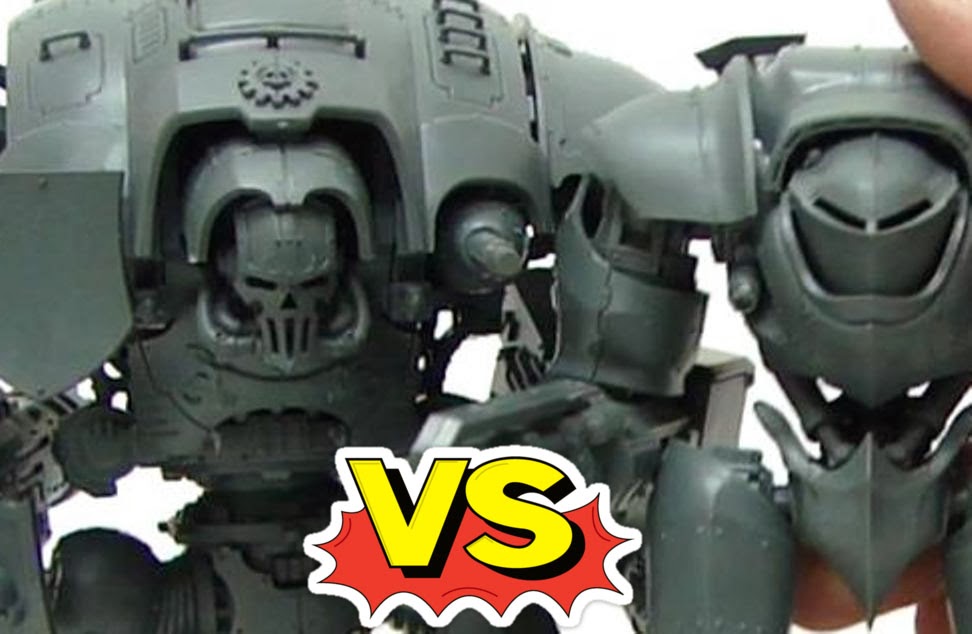 Have you got yours yet? It seems like the blog-o-sphere was full of painted Imperial Knight models this week, but there are still a lot of people waiting on the Imperial Knights Codex to release.
Personally I think it's a great kit, in fact we're almost sold out of our second shipment of Imperial Knights that is due next week already!
Its' very amazingly designed model and is easily one of the most detailed and animated Games Workshop has ever produced so far!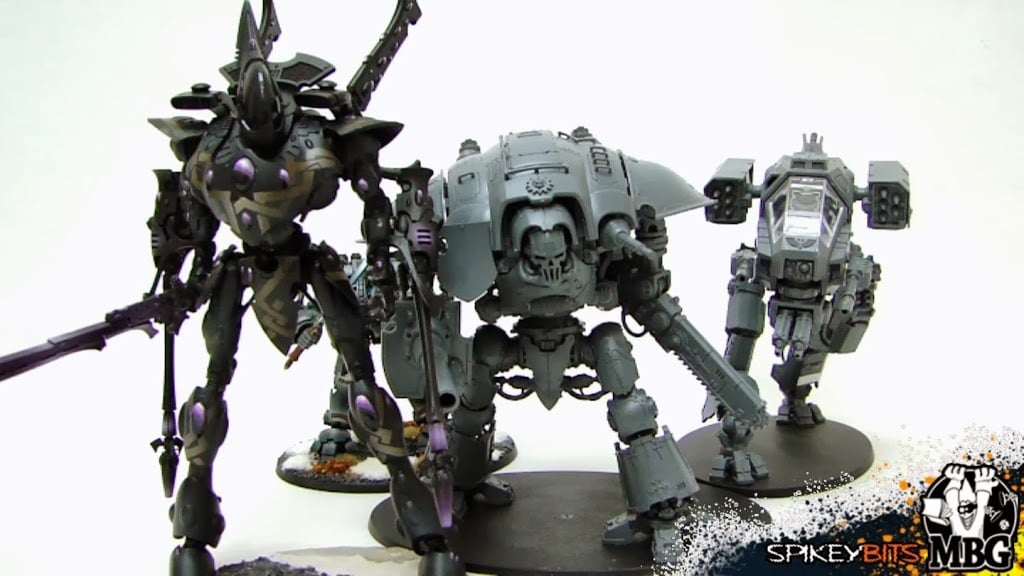 -MBG