New Helbrute & IK Codex – White Dwarf #6 Review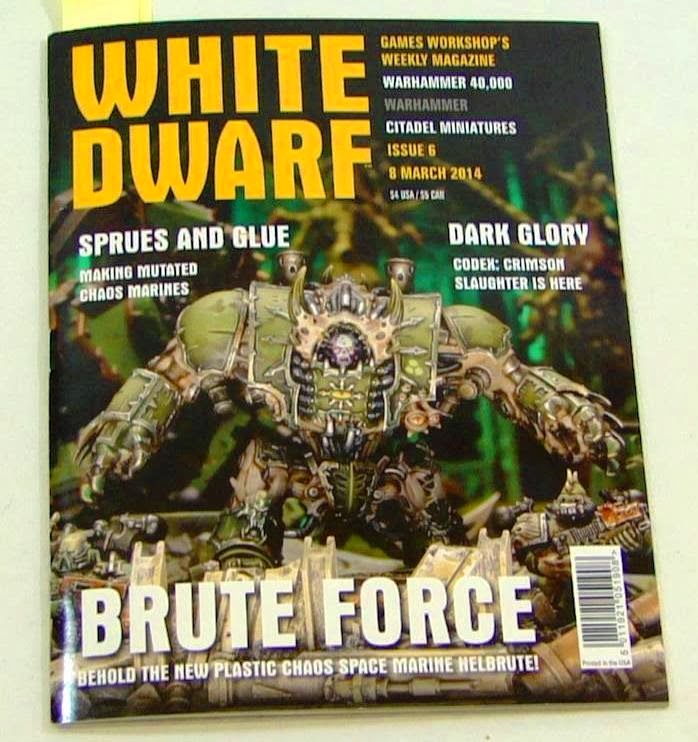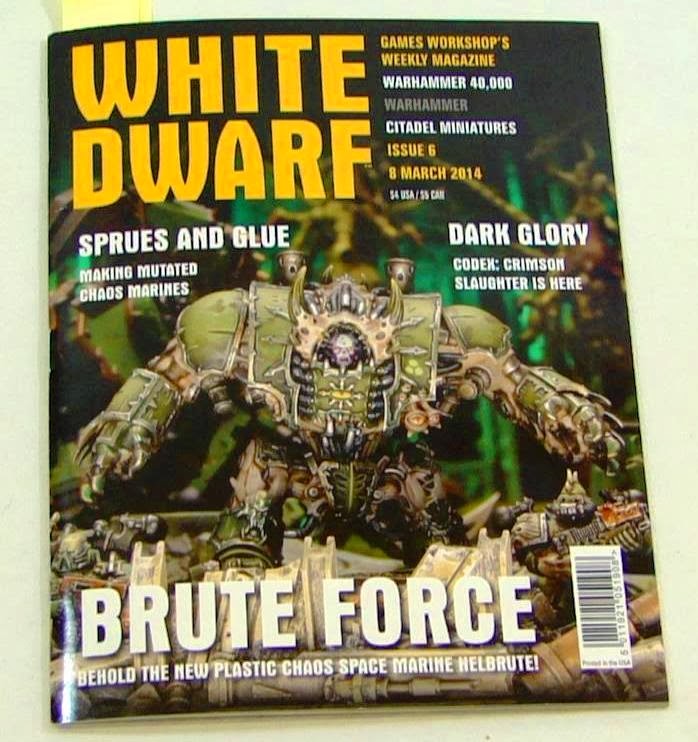 Knights and Demons Oh My!  March is becoming quite interesting indeed!

The new Weekly White Dwarf is here, so is CHAOS!
What could be one of most stunning models visually, the new multi-part Chaos Helbrute has people talking, (again). But most importantly everyone seems to want to know if new rules for it are on the way!
As for the White Dwarf itself, once again this issue was 32 pages long, and of course showcases the new Helbrute model, and features all sorts of fluff and hobby related articles on it.
White Dwarf is now $4 an issue and is released weekly four to five times a month, and this issue is numbered #6 and dated March 8.  It appears they will keep moving forward with their numbering nomenclature from the reboot of the magazine in February.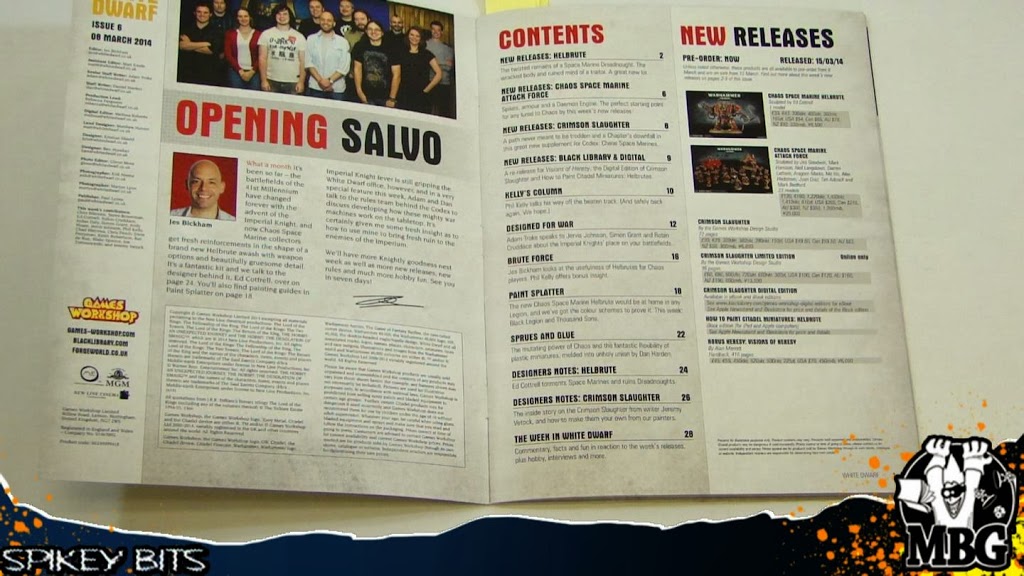 So far the changes seem to have been a boon to both independent retailers and Games Workshop stores themselves as great way to deliver content, and get more hobbyists in the door weekly!
Jervis Johnson and Phil Kelly, both returned this week to talk about the new knight model, and playing the game we all love.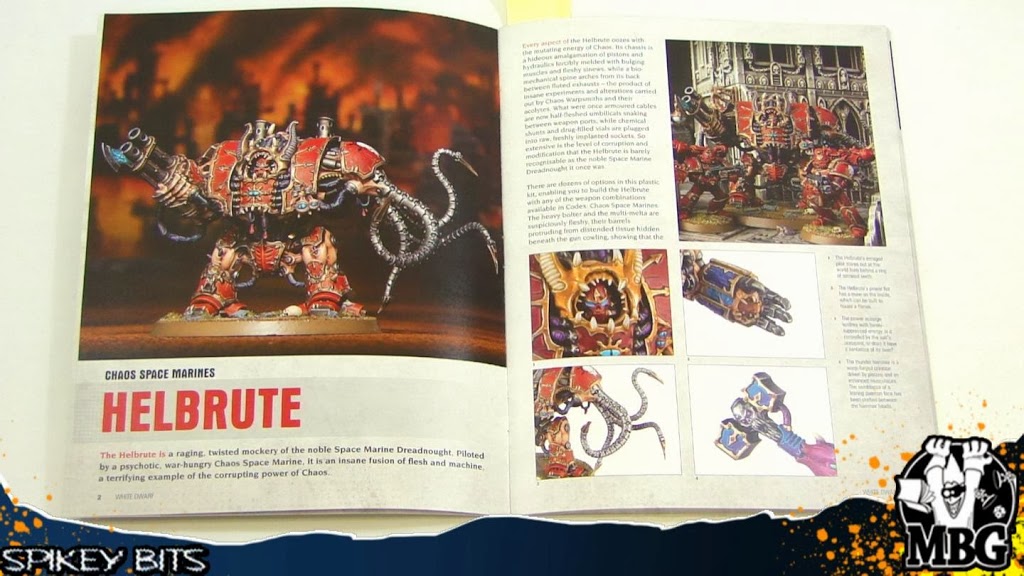 There was also another great Paint Splatter article on how to paint almost every aspect of the new Helbrute model, and I think a lot of hobbyists will find this one to be very useful on for new Knight model too!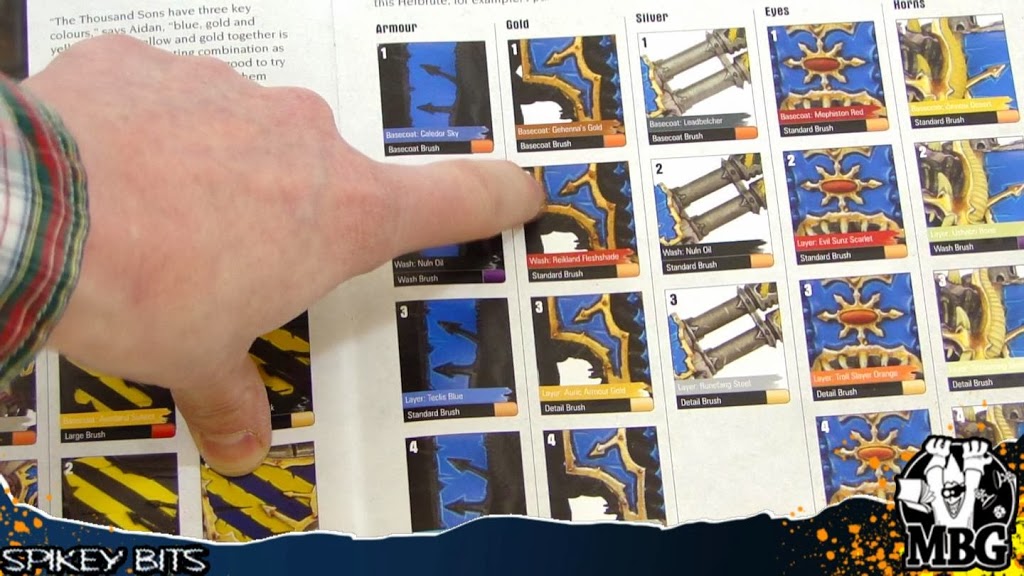 Once again there was no "official" rules section (that showcases the rules for that weeks releases ahead of the main book release for that faction) in this issue, but I am sure this is a feature that is here to stay!
They did have plenty to say about the new Imperial Knight codex though, so if you love Warhammer 40k in general,  I am would recommend this issue.
Is the new Helbrute kitfor you?  -MBG
Latest News From BoLS: