40K Showcase: Help for Heroes Salamander Army Winner Announced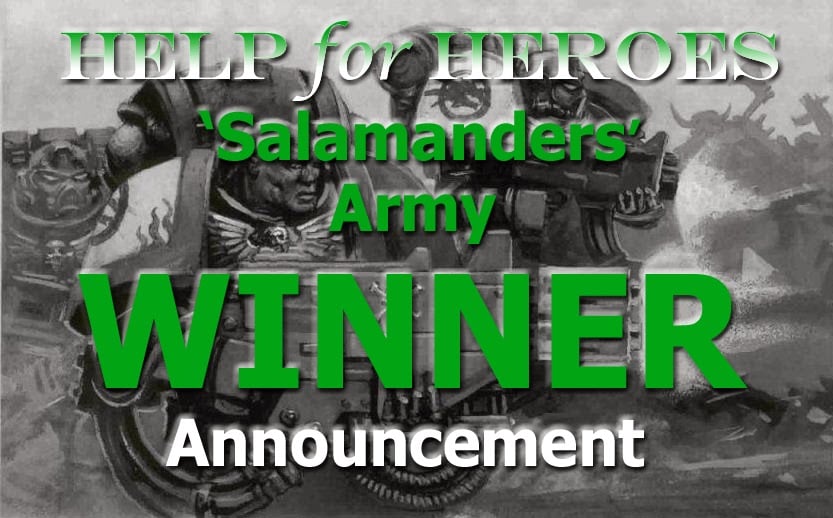 And the winner of the AWESOME 5000pt charity Salamanders army is . . .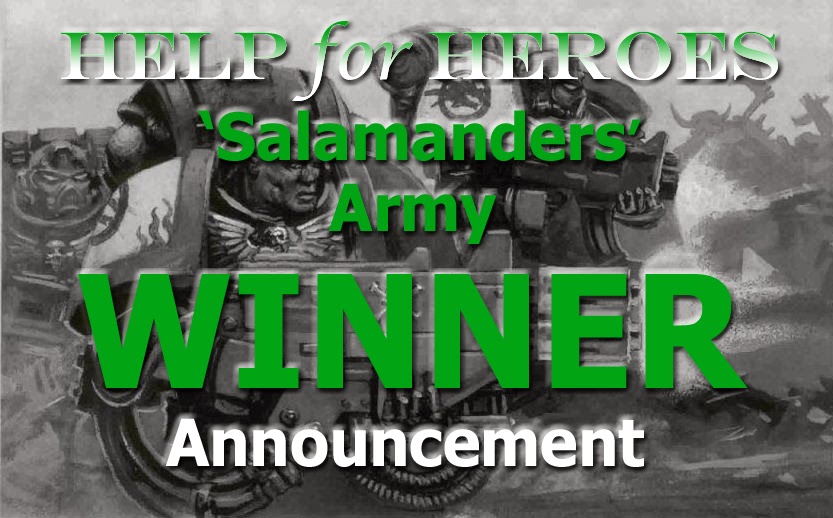 Once in a great while hobbyists all over the world come together to do something extraordinary.  And so it was with the HELP for HEROES 'Salamanders' charity raffle, where everyone had a chance of winning a Salamanders army, donated, built and painted by the very talented YouTube Wargaming Community. The project was headed up bymyself, Quantum Studios and WarlordsWargaming, and we are now very pleased to be able to announce the winner of the army.

We are incredibly proud to say that we managed to raise a total of £7267.81 (over $12,000 USD!!!), which couldn't of happened if it wasn't for all the very generous people on the project, and to everyone who bought tickets and donated money for the army raffle. All the proceeds from the project have gone towards the fantastic work done by the HELP for HEROES charity, so a massive thank you to everyone.
Now to announce the winner! We originally planned on doing the draw at Salute, but in the end it was just too hectic to make it happen, so we just took as much money as we could instead. A big thank you to all who organised the Salute event and for letting us display the army. We had an amazing day, and it was great to meet some of you in person. We did the draw a few days after, and we are very pleased to announce that the winner of the HELP for HEROES 'Salamanders' army is…
Congratulation to Malcolm Bennett, who won the army, we really hope that you enjoy your prize and that it will do you honour on the battlefield. This army was a MASSIVE undertaking and is well over 5000 points!
Below you will find a a list of all the contributors who made the whole thing possible with some pictures of your new army, enjoy!
Stay tuned to the Legion of Gamza for other future charity projects and if you'd like to contribute to the next project, be sure to reach out to Nick of IDIC Beer through his blog or FB page.
These guys really put their minis where their mouth is!

Give em a hand folks!