HOBBY: Create Realistic Snow in 3 Minutes!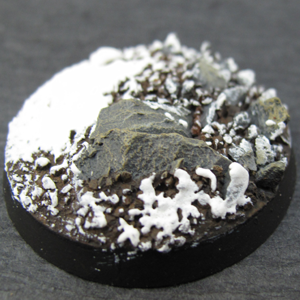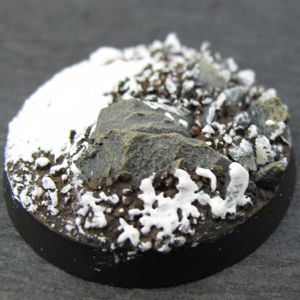 In this tutorial we show you a very easy way to create a realistic snow effect for your bases. Using inexpensive material you can find in your home.
For this tutorial your going to want: baking soda, cheap white acrylic paint, PVA glue or school glue, a base ready for snow, and a cheap brush. Baking soda and baking powder are NOT the same thing. Baking powder will not work for this tutorial! If you add one-third white acrylic paint the snow should not yellow over time. As the snow settles it will remove all brush strokes. You do not have to apply a white undercoat to the base as is required with some snow flocking powder.
You can check out more of our youtube videos at: youtube.com/EonsOfBattle
And we are working on our website at: eonsofbattle.com
Thanks for watching! Leave any tutorials you want us to do in the comments!