10,000 Posts! Exploring BoLS and a THANK YOU!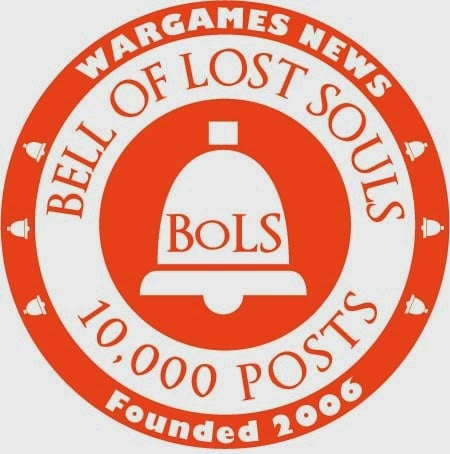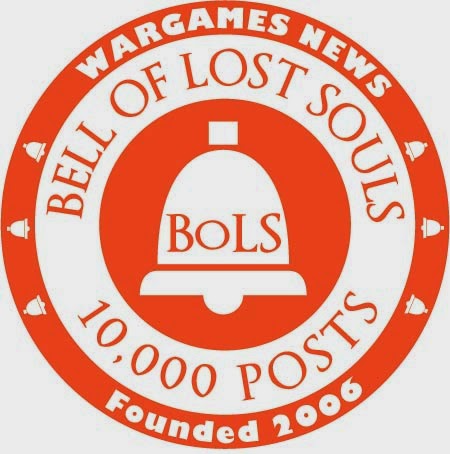 We can barely believe what the little personal blog started in 2006 has grown up to be!
Today we hit our 10,000th Post on BoLS! It's a big milestone for us and one we can hardly believe we made!
It seems like only days ago, but in 2006 I decided to start this new fangled thing called a "blog" and put up a post about my Pre-Heresy Death Guard army.
Over the years, we made Decal Sheets, campaign books like the Horus Heresy, and Macharian Crusade, and the Badab War, while watching the wargaming blogosphere grow up alongside us.
Back in the early days, there weren't many bloggers, and the internet was still mainly grouped around the venerable forums like Portent.net, DakkaDakka, and the like. When I attended my first Adepticon in 2007, I only could find 2 other bloggers (both since moved on).
Over the years what BoLS is has steadily grown, and we've added more and more features to the ever sprawling site. So as we begin the road to our next 10,000 posts, I want to give you a guided tour of the BoLS you know and let you discover aspects and areas you maybe you've never seen. With new projects in development already it's best to get a handle on what's already out there as we prepare for all the new cool stuff to come!
Welcome to Our Home

The 1 Minute Solution
Our Snazzy new "What is BoLS" video – perfect for just forwarding to your buddies who don't know who we are. See, now you don't have to hem and haw 2 minutes trying to explain it.
Onto the details…
The Frontpage (You Are Here)
The main portal and the "Big Shebang". Most of your are very familiar with the BoLS Frontpage, and its continual flow of posts and feeds from all the parts of our sites. Now publishing 15-20 articles daily, you can be sure to keep current on whatever today's hot topics in the industry are.

BoLS Lounge
Now 4 years old, the BoLS Lounge has taken it's place in the the gallery of industry forums. We try to make the Lounge a laid back casual place and you will find some of the most insightful, and talented tacticians and hobbyists back there always ready to talk your ear off. We often hear from forum veterans that the Lounge is one of the nicest, most positive and friendliest forums they have ever been to. So feel free to sit down, make some new friends, and stay a while.

BoLS Gamewire
Launched in 2014, the Gamewire is your one-stop shop for keeping tabs on the entire industry. Over 90 manufacturers are now publishing their news directly to you in one easy location. Save time, and never bother with he-said she-said rumor-mongers again. Hit the BoLS Gamewire each day to get all the latest industry products straight from the horse's mouth.
If you have a blog of your own, you can even grab the BoLS Gamewire Widget and stick it on your site to get our news feed, and never miss a story again.
Subscribe to our newsletter!
Get Tabletop, RPG & Pop Culture news delivered directly to your inbox.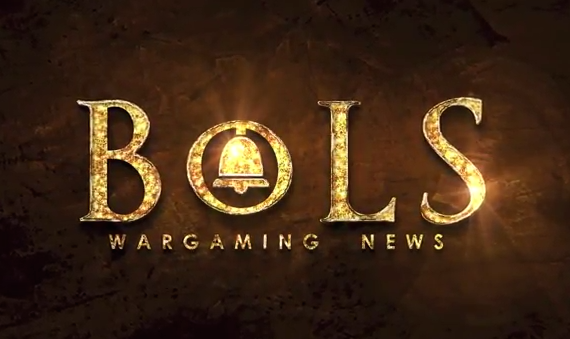 BoLS Video Channel
Up and running on all cylinders, the BoLS Youtube page has new video content multiple times a week. From Battle reports, to Retro Reviews, Hobby, and everything in between be sure to check in regularly if you are a Youtube, or video junkie.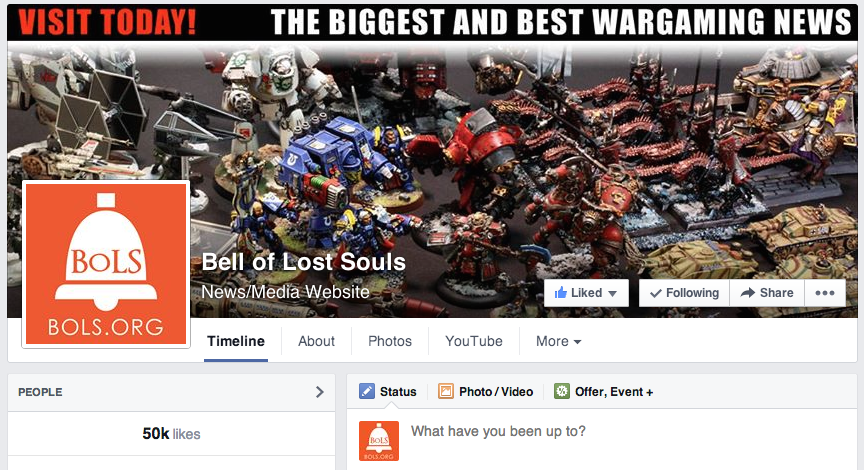 BoLS Social Media
60,000 Social media followers can't be wrong! From our Facebook Page, to Twitter and yes, even little Google+, you can subscribe and be guaranteed to get all the latest posts and news about the industry, delivered right to your social media feed – often before the Frontpage even finds out (because someone has to write up those posts). Oftentimes, the BoLS social media pages get cool stories that are either just breaking or don't quite make the cut for the frontpage for one reason or another.
The Next BoLS?
Don't worry, it's already well underway and the programmers are heads down hammering away…
~Thank you for being part of our wargaming family. The future is very bright indeed!