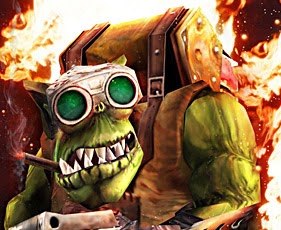 Ork Week 3 is near and pics of the Shokk Attack Gun and Ork Guns emerge!

images via El Descanso Del Escriba
The two new all plastic kits are:
Big Mek with Shokk Attack Gun. $35

Ork Mek Gun with six Gretchin crew. $38
The Mek Gun can be armed with:
– Lobba (free)
– Zzap gun (5pts)
– Bubblechukka (12pts)
– Kustom Mega-kannon (12pts)
– Smasha gun (12pts)
– Tractor kannon (12pts)
Oh crap, the anti-air rumors from last week were true!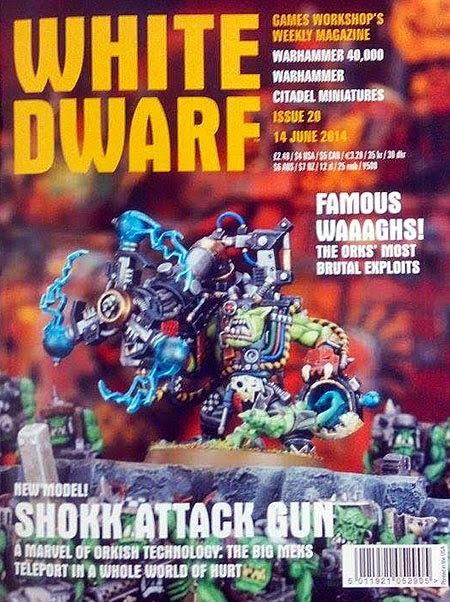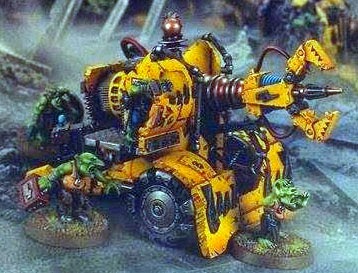 much more info here
~ Look out below Flying Monstrous Creatures, there's a lot of Choppas down there!