Forgeworld: New Imperial Knight Unveiled & More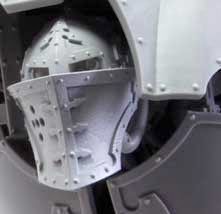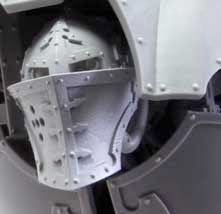 Hold on tight Imperial Knight Fans – the Lancer was only the beginning! Forgeworld has goodies for you:
Forgeworld pulled the covers off the next Impeiral Knight to be released hot on the heels of the Cerastus Lancer: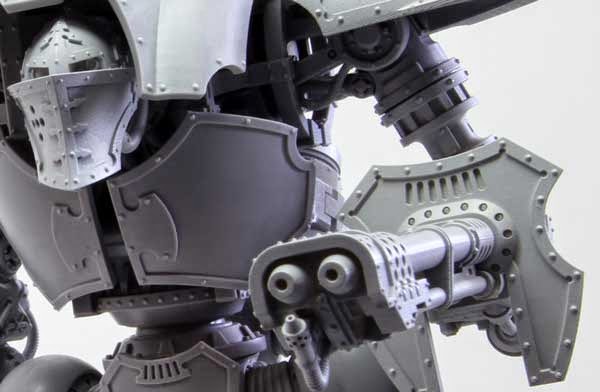 He doesn't have a name yet, but that is on cool helmet.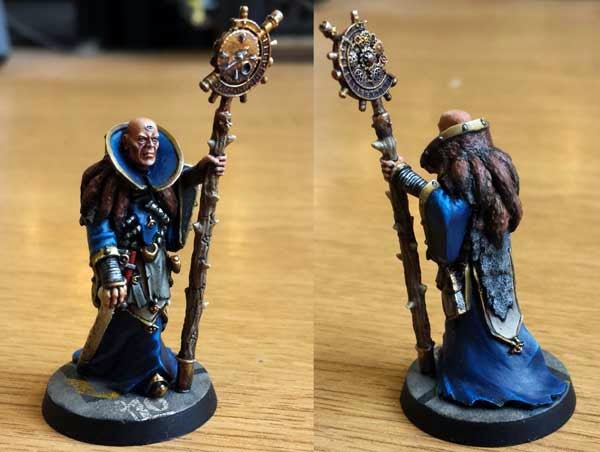 Is it just me, or does that guy look like he just walked out of the Iron Kingdoms? Convergence of Cyriss anyone….???
Finally to keep you company, here is a few more shots of the upcoming knight and more weapon options from earlier in the year: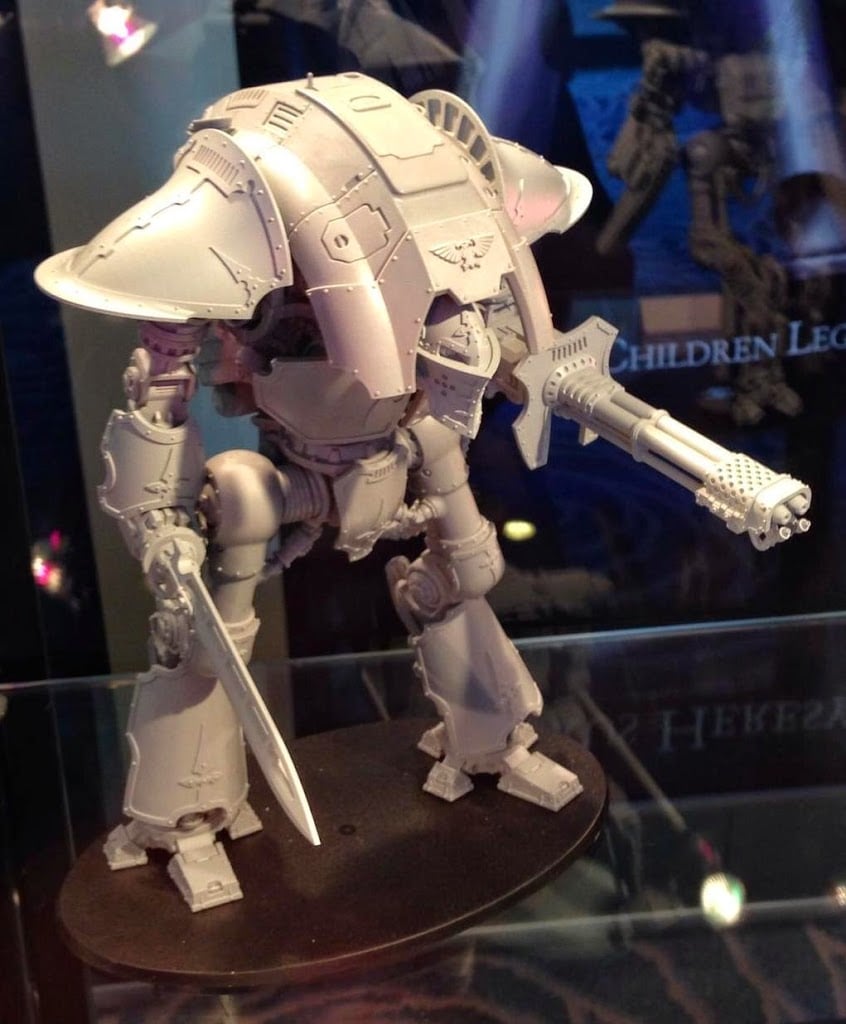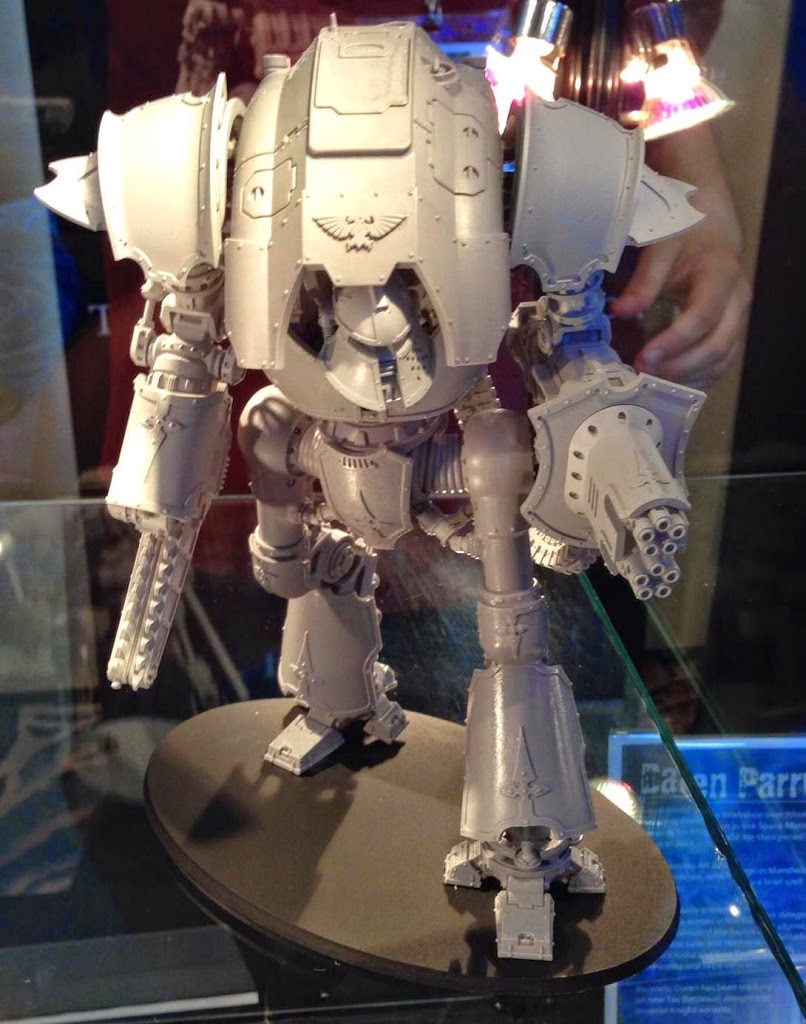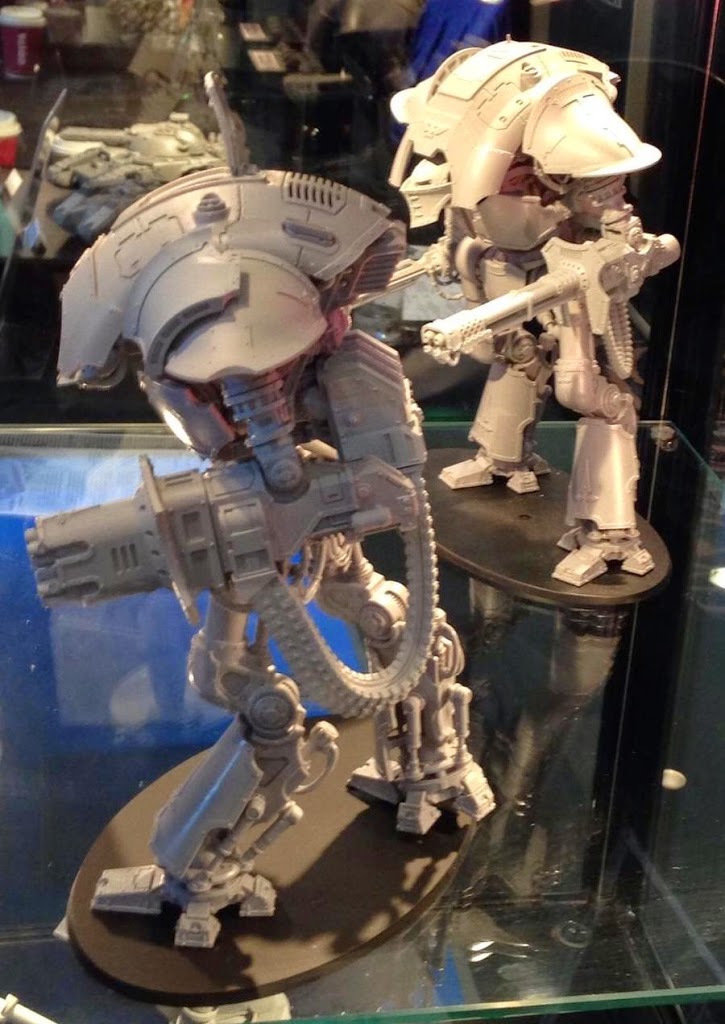 Forgeworld "officially" showed off the giant flamer this week, so that leaves these sowh above still to come:
– Giant Sword
– Giant chainfist
– Vulcan Mega-bolter
– Alternative Shoulderpads
– Alternative head
~ Have fun trying to guess it's name!
Subscribe to our newsletter!
Get Tabletop, RPG & Pop Culture news delivered directly to your inbox.