Kingdom Death: Smoke Knight Unboxing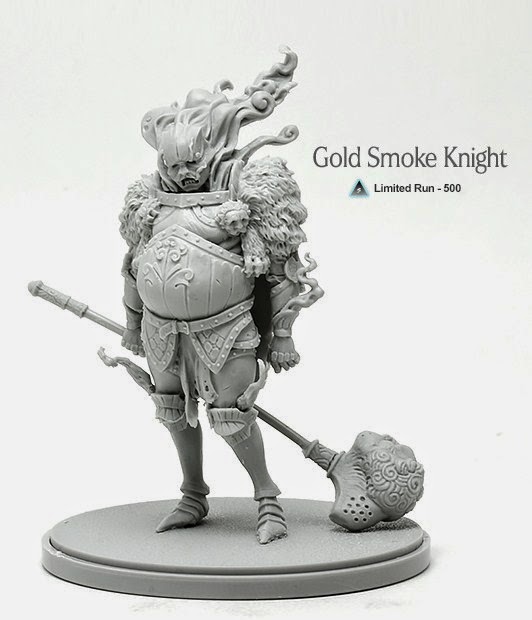 Today we'll be unboxing something unexpected and gorgeous from Kingdom Death – The Smoke Knight
It's time to look at a different gorgeous new release from the publisher of some of the finest quality resins in the business.
The Gold Smoke Knight comes in a cool little bx like all Kingdom Death resins.
He's another fantastic monster to stand alongside some of my other favorites like The Phoenix, The Slender Man, and of course everyone's favorite, The Flower Knight. I love how he looks so distinctly different from other Kingdom Death creatures, but still feels like he's a part of the same universe.
A closer inspection immediately rewards us with some of that high quality detail we've come to expect from Kingdom Death. Is it just me or does there seem to be an Asian influence here we don't usually see in this setting?
Smoooooooooooooooooooke…
All the cool little flourishes on the armor and the creepy little faces by the shoulder are what let us know this is a Kingdom Death Model.
The fur cloak is also nice.
The hammer is one of those more subtly creepy Kingdom Death things.
Yep, the Gold Smoke Knight is going to beat you to death using a melancholy anthro-lion face.
While the feet may not have the same level of detail as the rest of this guy, the pointy tips do give the model a lot of characeter.
It looks like you have the option to assemble the hammer as a separate piece.
And last of all we have all these cool smoke bits to go along with his smoky hand.
And of course the Gold Smoke Knight comes with cool art cards and a certificate of authenticity for the limited run.
~ Thanks again Kingdom Death!