GW & The Mother of ALL Mysteries (UPDATED)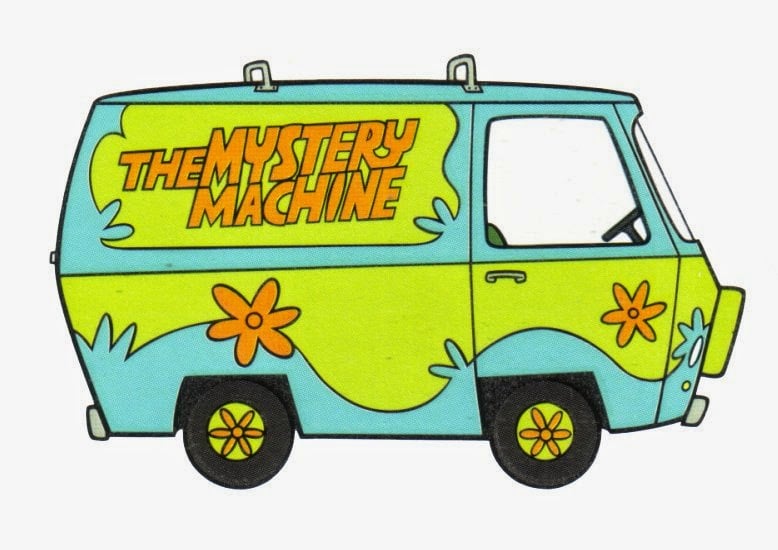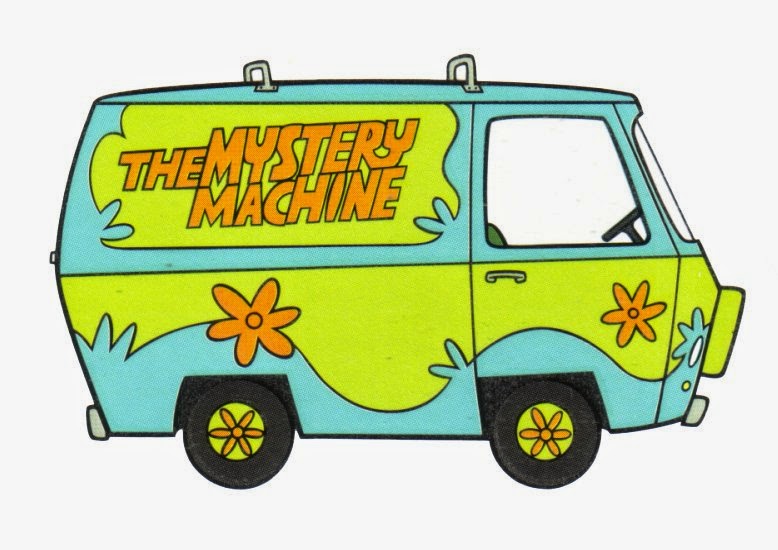 Sometimes GW teases a little – yesterday it teased A LOT! Put on your super-sleuth hats and get in here!
Folks yesterday discovered some hidden white on white text at the very bottom of the daily GW blogpost.
It says: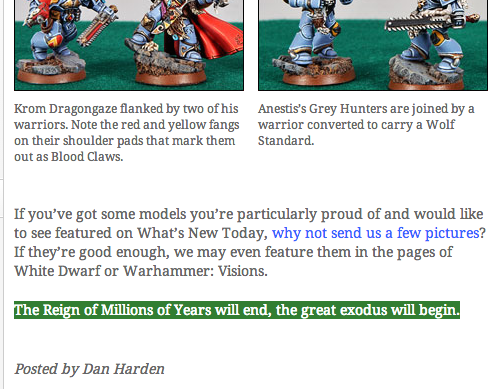 "The Reign of Millions of Years will end, the great exodus will begin."
UPDATE: This has been going on all week and full hidden text reads:
The Dark Brothers are stronger than ever before, and the old gods fade. Only in death will any respite be found.

In a land of mist the mountains will tremble and the sea turn black. The Wind of Shyish will blow once more, freed from its eternal prison.

Divine blood will flow, kings will fall. Mankind must choose between death or damnation.

The Reign of Millions of Years will end, the great exodus will begin.
And that gets the speculation off and running. We have no idea what this means but know that this is part of something much bigger that has been planned out for a while. This is apparently just the leading tip of GW hints and innuendo leading up to a grand reveal in the months ahead.
So I'll leave it up to you my GW fanatics – what gives?
If you are a giant GW loremaster, grizzled vet, or newbie – crack some background books and start to figure out what the heck that could mean.
GO! GO! GO! Those comments better be filled with fever-brained theories!
Subscribe to our newsletter!
Get Tabletop, RPG & Pop Culture news delivered directly to your inbox.