HOBBY: 3 Minute Khorne Themed Base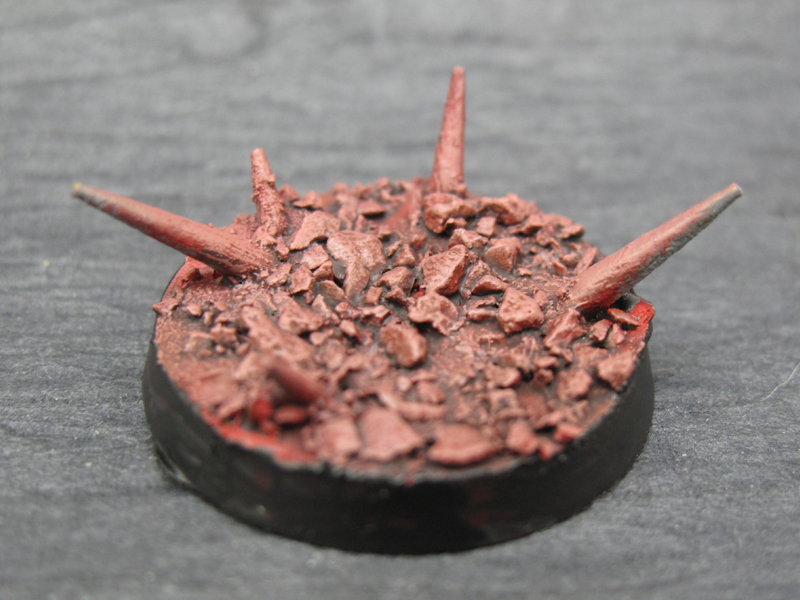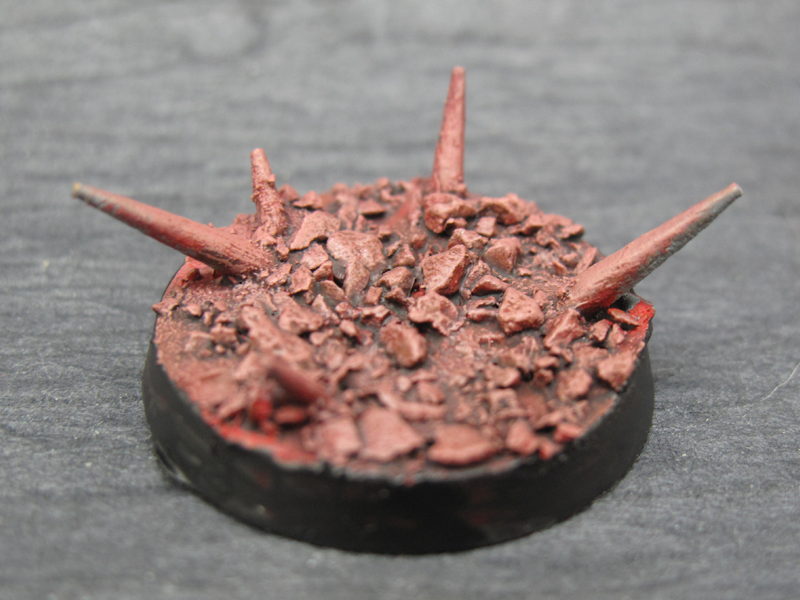 In this video we teach you a really simple way of creating a Khorne themed base. Perfect for your Chaos Daemons/Marines!

To complete this tutorial you'll need: hot glue, toothpicks, school glue or white glue, crushed plaster, various paints. To create the plaster chips you let plaster dry and crack it with a hammer. You are going to want to create finer grains almost like sand and larger grains like small pebbles. With this technique this base looks a lot more random than using basing sands like in our other tutorials.
Thanks for watching! If you have any tutorials you want us to do leave them in the comments below!
Vist our website: eonsofbattle.com
Vist our Youtube channel: youtube.com/eonsofbattle