Nagash Rules Spotted – Yikes!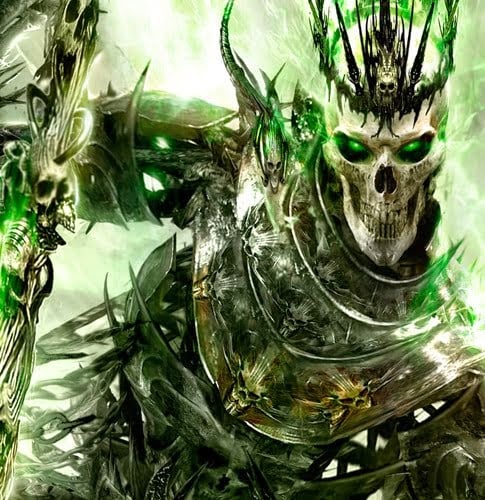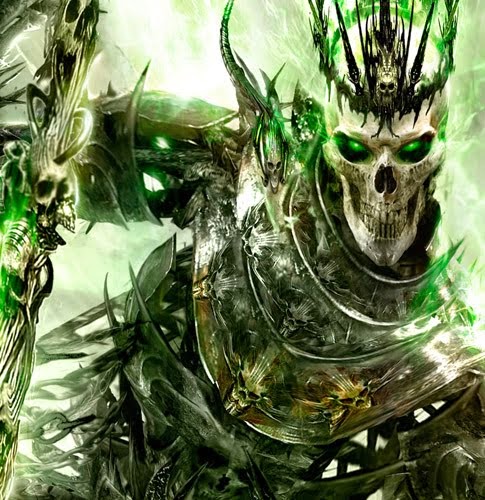 The most powerful necromancer in Warhammer returns and HOLY MOLY look at these rules!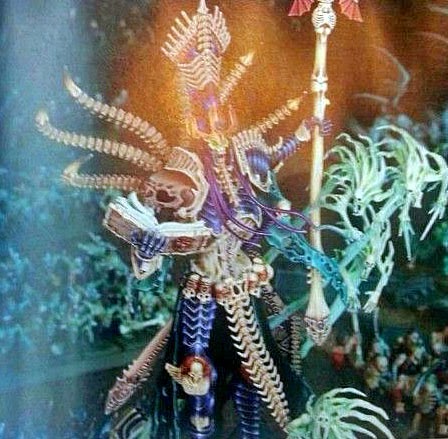 Tomgar spotted rules earlier today:

Here's some of the basics:

M:6 BS:7 WS:7 S:7 T:7 W:7 I:6 A:6 Ld:10

Monster
Level 5 Wizard
Large Target, Terror, Undead
Rerolls miscast results
-2 wounds due to instability
Summoning spells have triple range and summon triple the normal wounds of models.
Staff of power – acts as a reservoir of magic dice that can be stored and used later.
Black Armor
Knows 9 Spells
Zefet-nebtar – magic weapon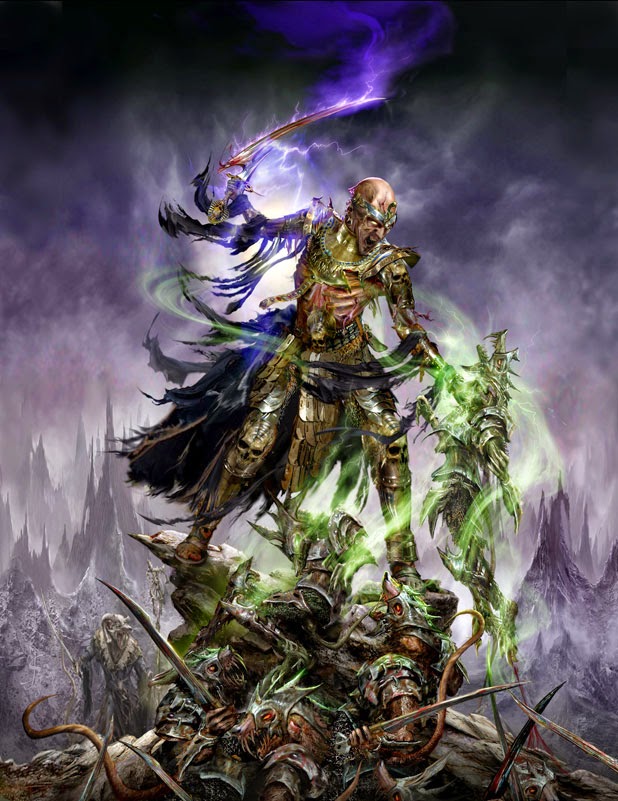 ~Yeah, this guy is going to be a winner!