ODDBALL: Giant Millennium Falcon costs WHAT!?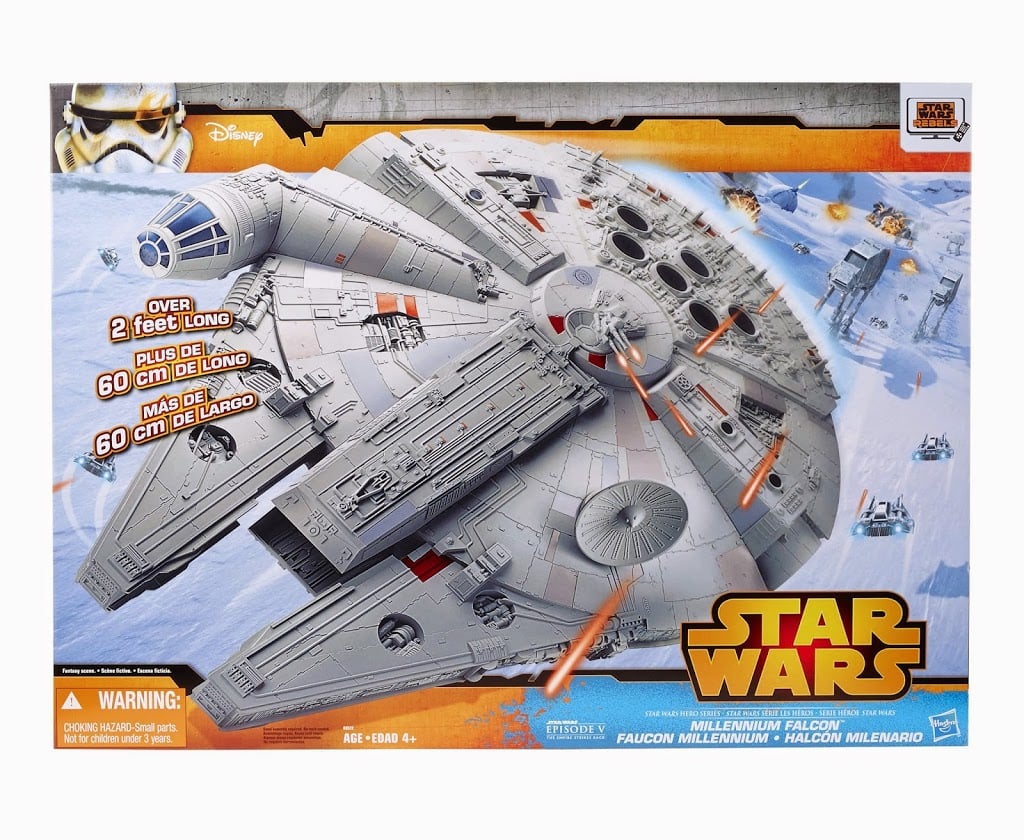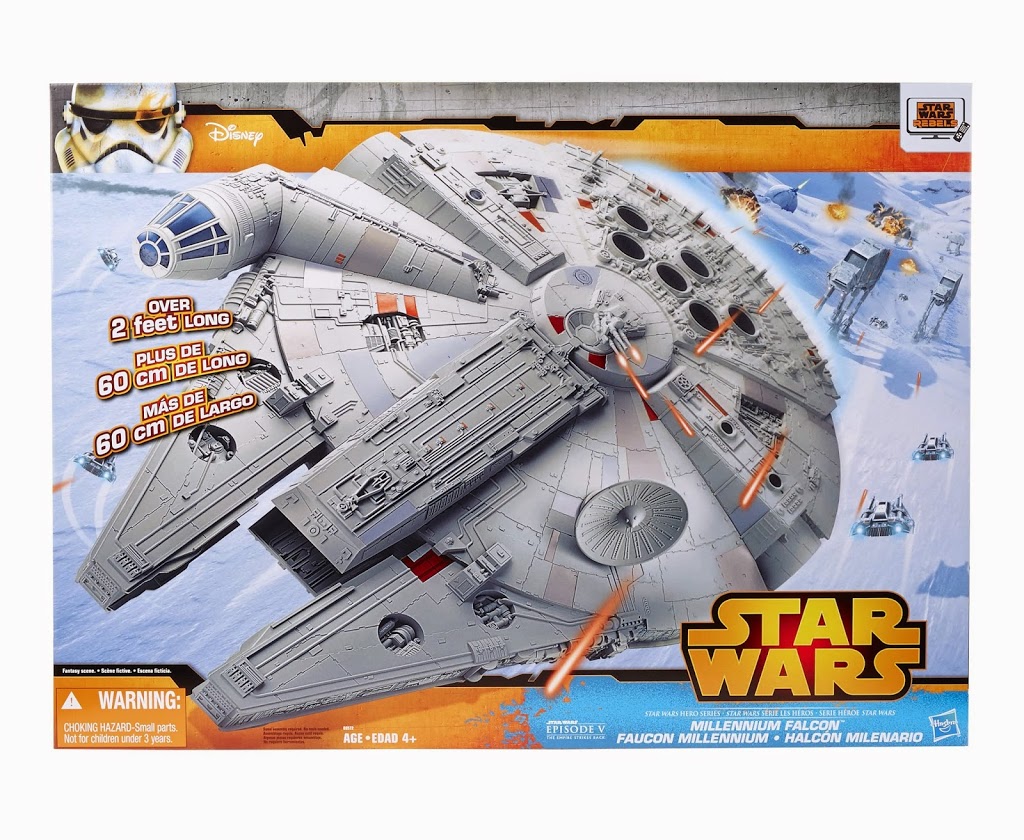 In this day of ever spiraling prices, sometimes you CAN get a good deal. Check this monster out!
PRESENTING HASBRO'S NEW, HUGE MILLENNIUM FALCON
Available in November 2014 exclusively at Walmart stores and Walmart.com, the massive Star Wars Hero Series Millennium Falcon (approximate retail price of $59.99) measures over two-feet-long, and features a rotating radar dish and moving cannon.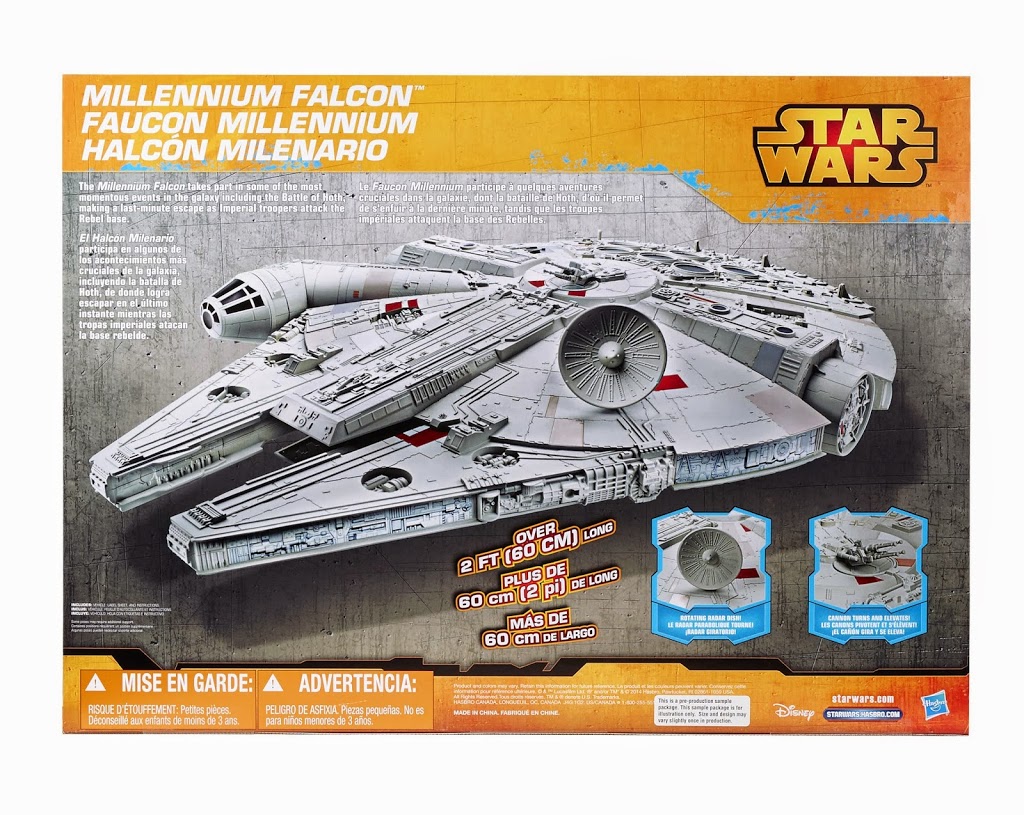 So, ok, that's a perfect scale model. It's not a cartoon scaled exaggerated toy version, but an exact scaleup of what appears on the movies. And it's over 2 feet long, and it's about $60!
There's a lot of folks who will sell you a lot less for $60 in wargaming. Also, at that size, its pretty close to 40K scale… Just saying that to all you kitbashers out there… +1000 Internets for the first Ork Looted Millennium Falcon we get a picture of!
~Maybe I can turn it into a carrying case for all my X-Wing minis.