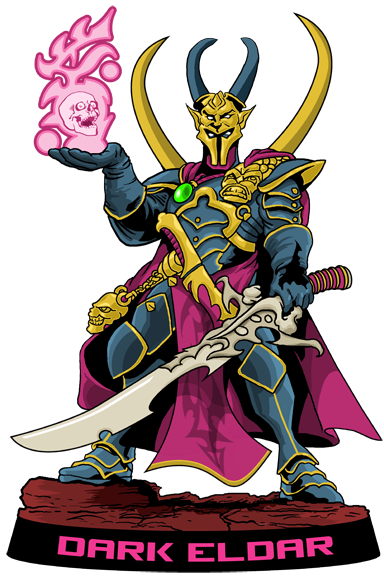 Get out your wallets and start counting… The Dark Eldar are only hours away now…

pic via El Descanso Del Escriba 9-17-2014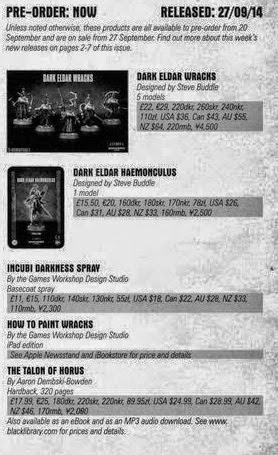 Week 1 shows up with 2 kits, some hobby accessories, a Black Library novel and no codex. They seem to be going back and forth on the early codex – late codex pattern from release to release. I'm still trying to put my finger on exactly why.
Prices too high, too low, or just right?