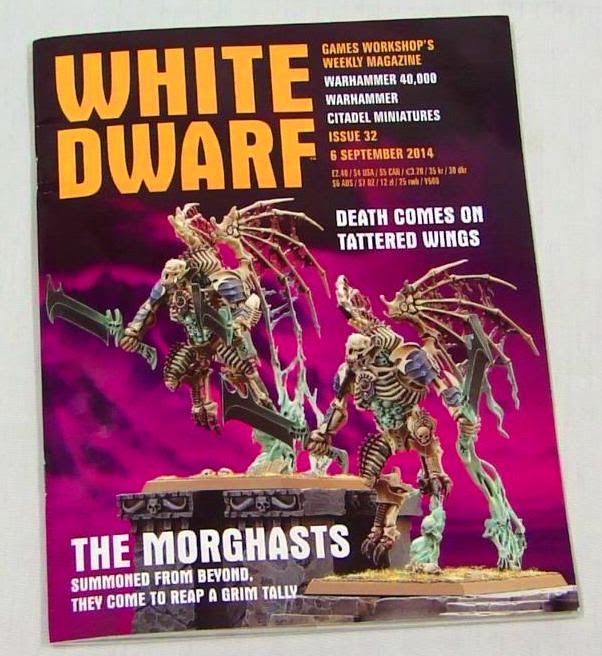 White Dwarf #32 Showcases Nagash's personal bodyguards the Morghasts in all their undead glory.

Also out this week is the new Spirt Host kit, that seems to have been turning heads with it's dynamic styling and crossover potential 40k (Necron Wraiths, etc).
In the issue itself we had some great content, with a new twist on 40k Maelstorm of war, yet another great paint splatter article, and a Nagash battle report as well. The new Malestorm of war mission was pretty neat in the fact they tried to make it a bit more tactical / competitive. From my experience these types of missions in the past have made for some lopsided wins in tournaments, BUT seem to work great for casual play! So it was nice to see an alternative that may appease both competitive and casual 40k players.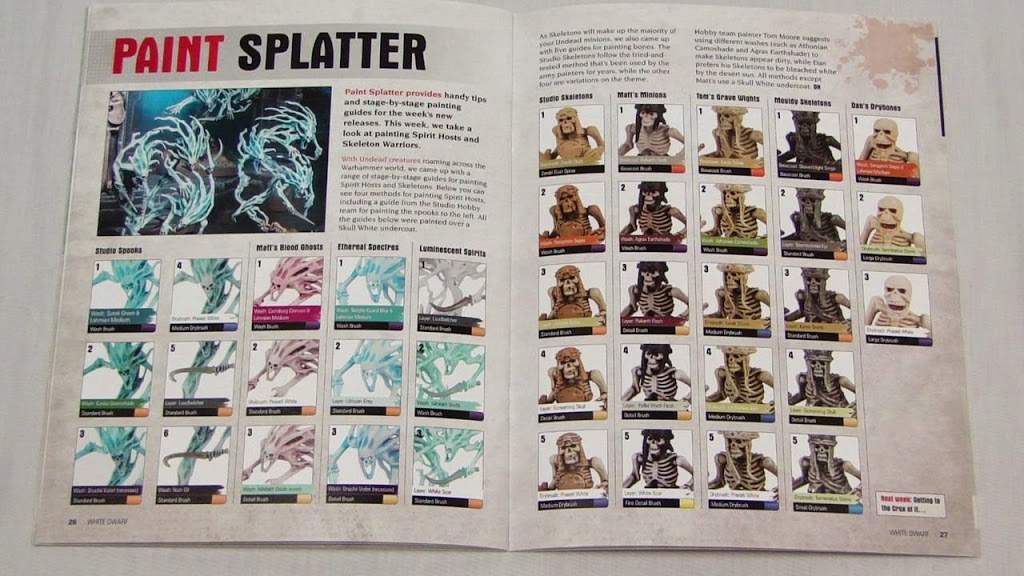 The paint splatter was another great feature, on painting various styles of bone, AND more ethereal/ pastel type paint schemes. Overall it seem like yet another solid issue with content for both Fantasy and 40k and apparently next week we'll be seeing an "Alien Invasion"?
My money's on Dark Eldar emerging form the webway once again!