Horus Heresy: Drop Assault kicks off Monument Giveaway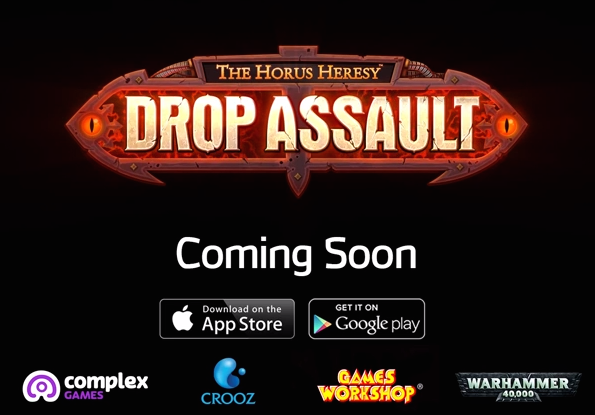 Complex Games is doing a giveaway for Horus Heresy Drop Assault fans. Get in there!
In honour of Warhammer Fest 2014,
Complex Games Inc.
, the developers behind the upcoming
Horus Heresy: Drop Assault
mobile game are offering fans the chance to receive an exclusive in-game monument for their base.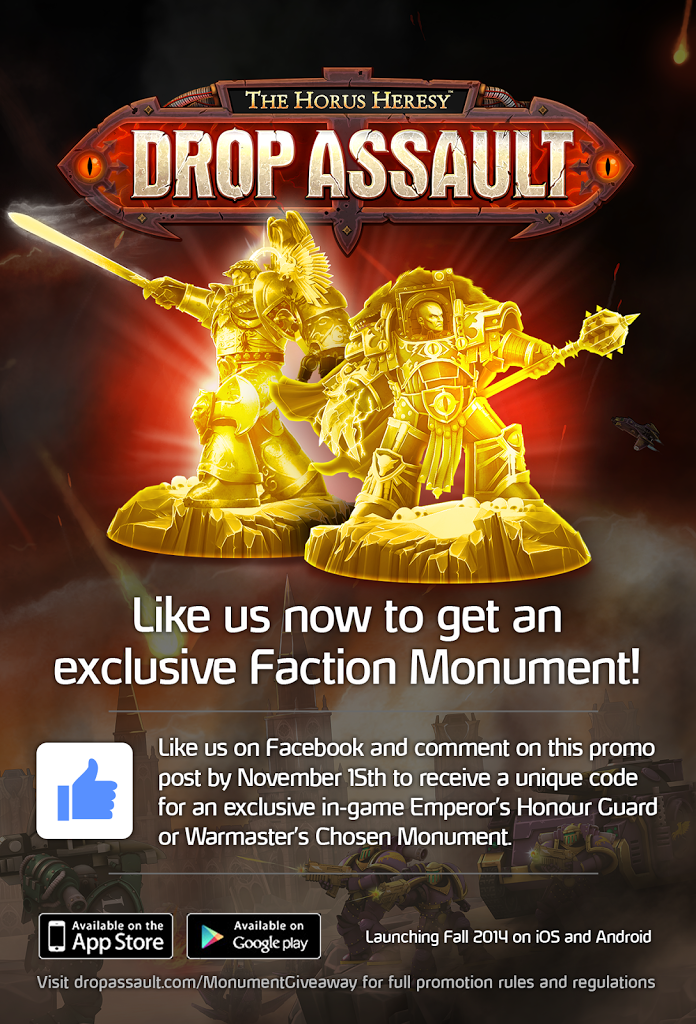 This is a specialty item that will set true fans apart from other players. By Liking the Horus Heresy: Drop Assault Facebook page and commenting on the promotion post, fans will receive a one-time use code for an Emperor's Honour Guard or Warmaster's Chosen monument.
This giveaway ends November 15, 2014, so fans should act quickly. Full rules and regulations can be found here.
Don't forget to Like Horus Heresy: Drop Assault on Facebook, follow on Twitter, and subscribe on YouTube for more contests and promotions.