NEWS: The Tau get a BRUISER of a new Suit!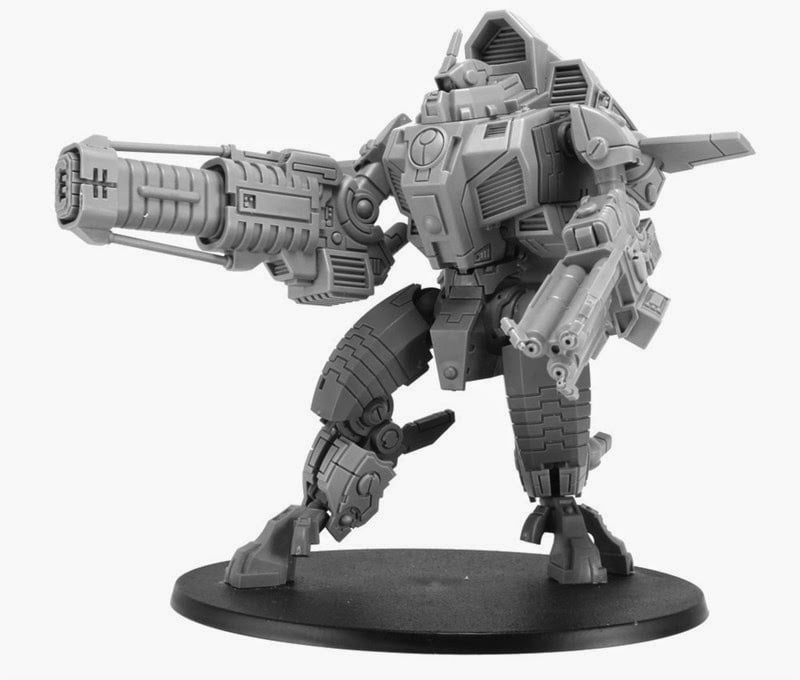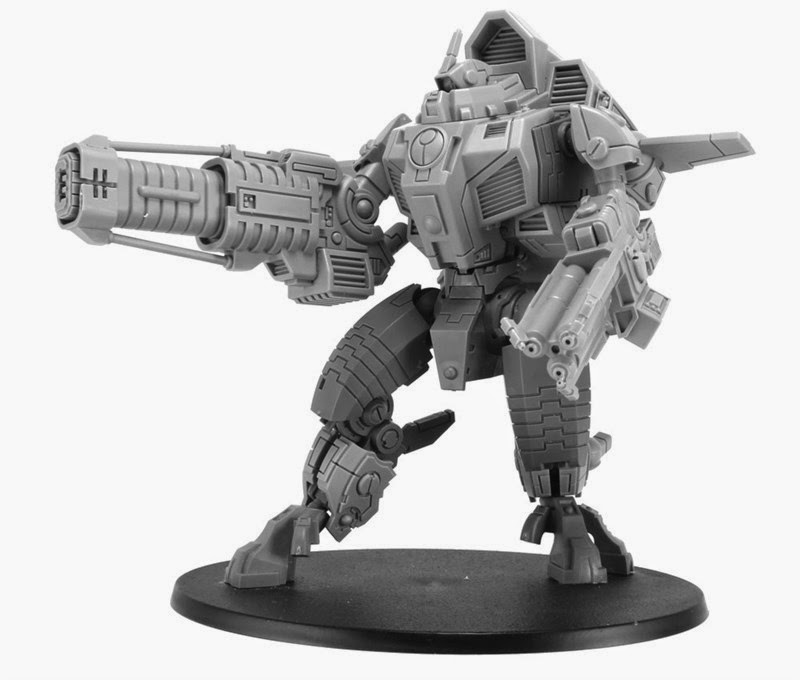 The Tau just got some BIG Firepower. You've got the see the weapons on this thing!
via Forgeworld

TAU XV109 Y'VAHRA BATTLESUIT £72.00
Rushed into deployment after the success of the R'varna battlesuit, the XV109 Y'vahra is a Class 10 battlesuit designed for devastating shock assault. To facilitate this role, the Y'vahra is equipped with a triple barrelled phased-plasma flamer capable of vaporising even hardened ceramite, and a massive EMP discharge cannon designed to incapacitate enemy war engines. The complex vectored thruster array incorporated into the Y'vahra's impressive armour allows it to traverse the battlefield in long graceful bounds, slamming into the greatest concentration of the enemy and reaping a heavy toll in lives before jetting away.

The Y'vahra battlesuit originates with the same Earth caste engineer as the R'varna, Fio'O Ke'lshan Sho'Aun, infamous for his resistance to the will of the Ethereal Council as much as his genius at weapons design. The Y'vahra represents a disturbing paradigm shift in the tactics of the pragmatic Ke'lshan Sept, in whom long years under near constant attack by alien forces has bred a stubborn pragmatism and siege mentality. The new XV109 is clearly a design intended to carry the fighting to the enemies of the Ke'lshan, perhaps marking a new stage of expansion on the Tau Empire's neglected eastern border.

Complete multi-part resin and plastic kit designed by Blake Spence. Experimental rules for the XV109 Y'vahra can be found here. This model is available to pre-order now and will be despatched from Friday 10th October.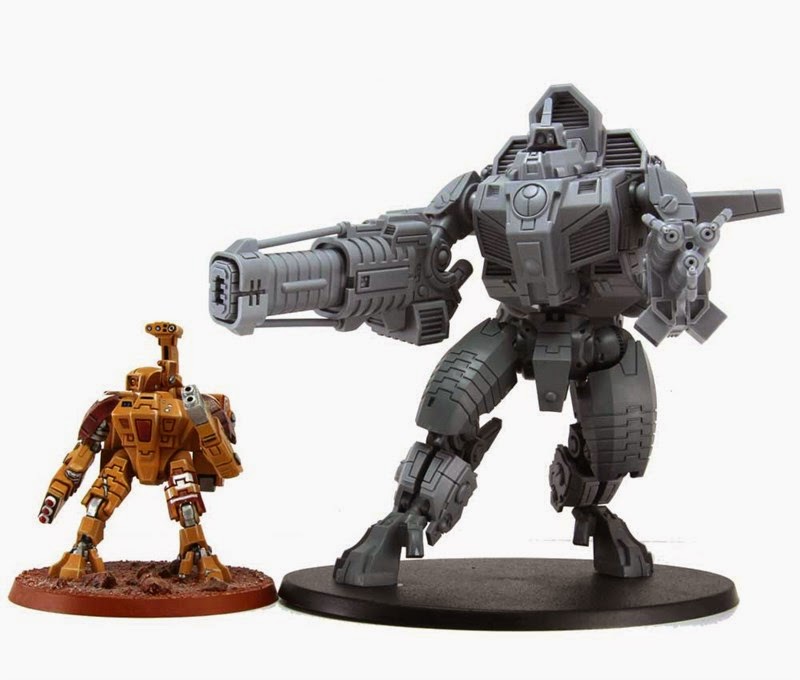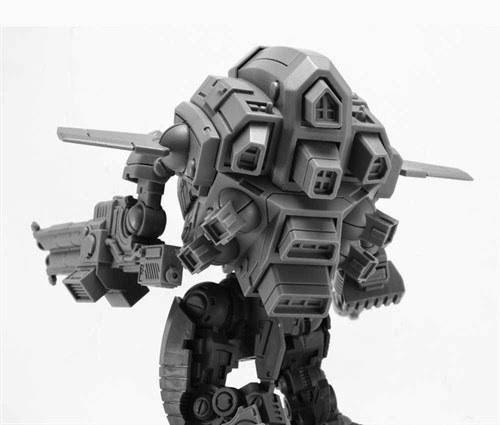 Ok, WOW – this thing is a close-range killer. No stand-off shooting with this dude. The Plasma Flamer is my kind of weapons – yikes!
Plus, it has a lot of interesting movement tricks up it's sleeve as well. I like this new more aggressive direction the Tau are headed.
~What do you think of the Greater Good's latest invention?