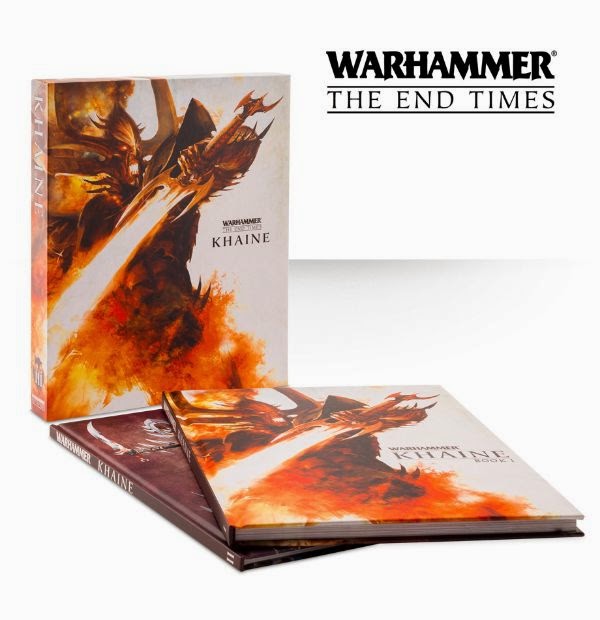 End Times Khaine is looking sharp – This one is shaping up to be just as full of awesome art as Nagash and Glottkin. Come Look!
Check out the latest peeks inside: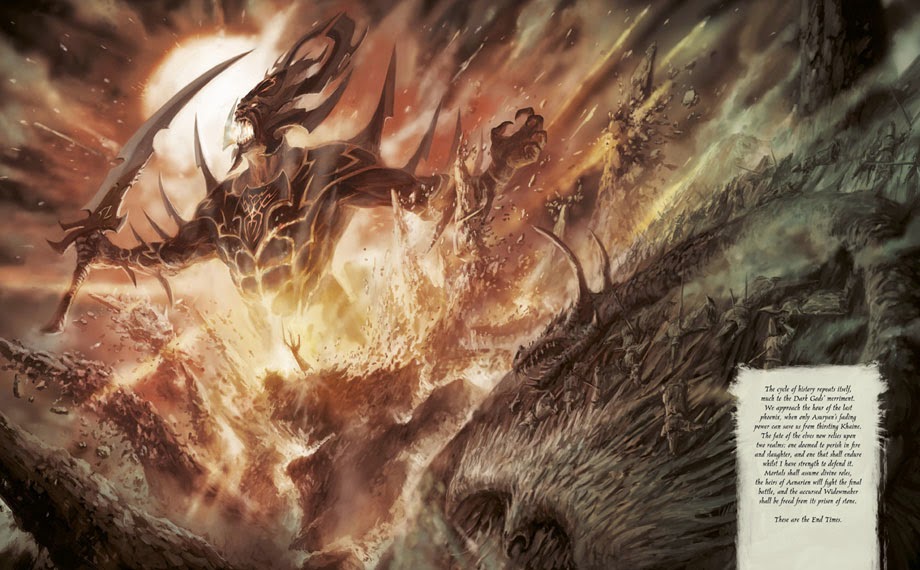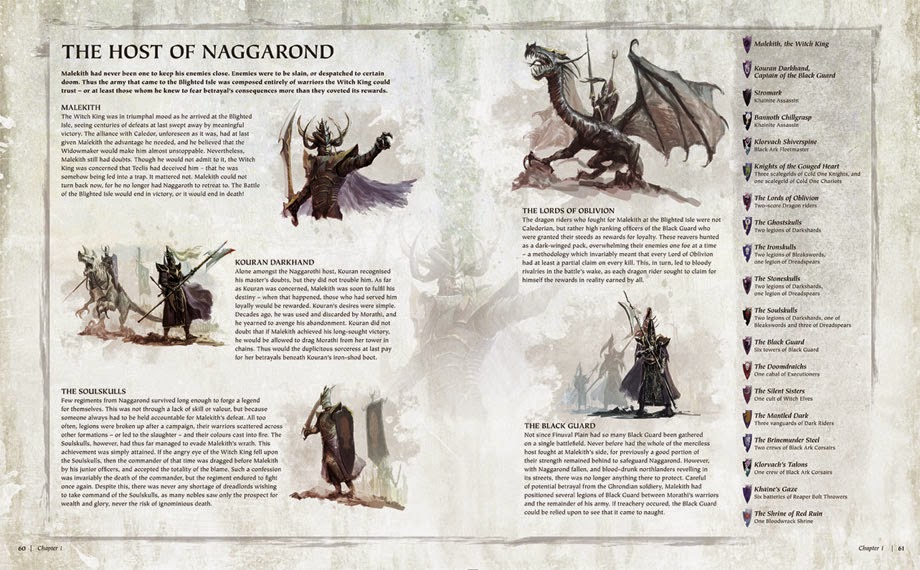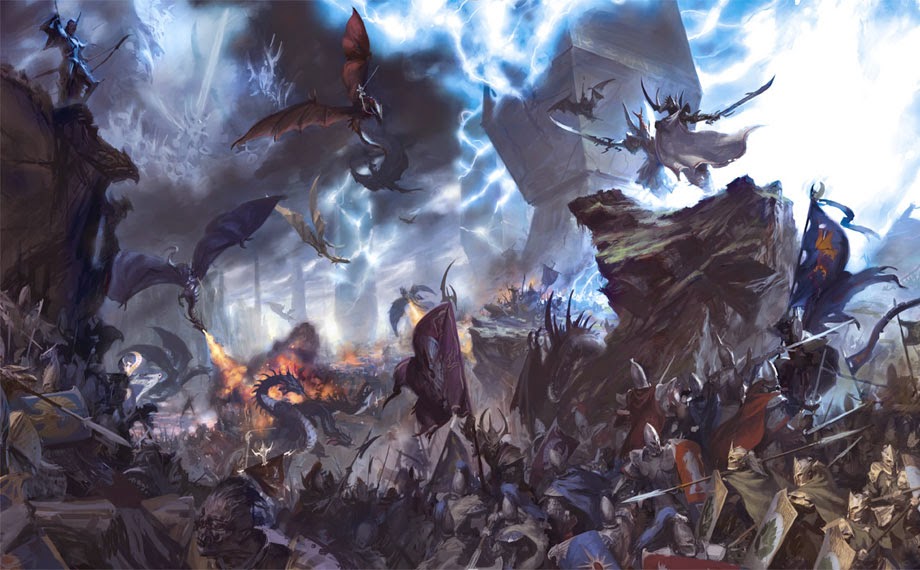 Take a REALLY good look at this picture. Lots of hints in this one!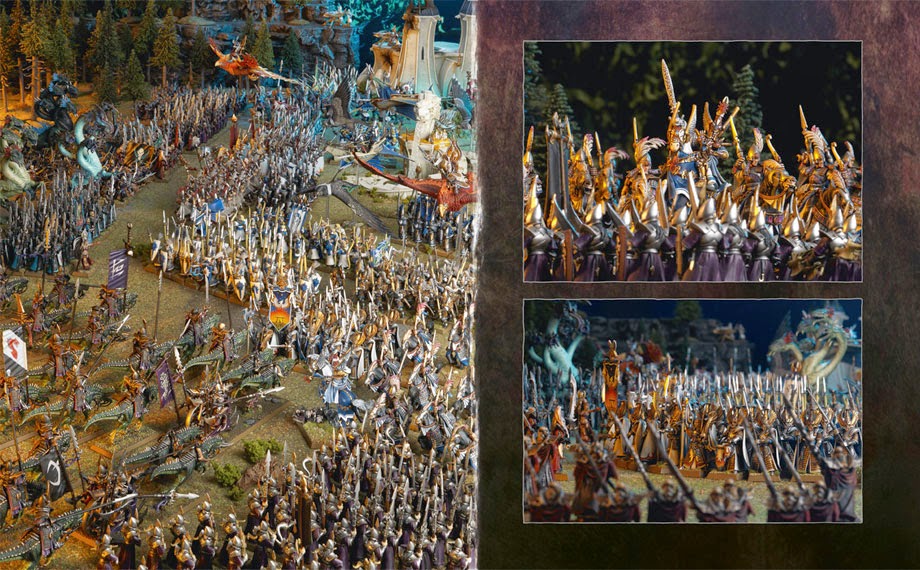 And don't forget the video:
~We are only days away – I'm getting that new release tingly feeling!