MEGA Merger! Fantasy Flight Games and Asmodee Merge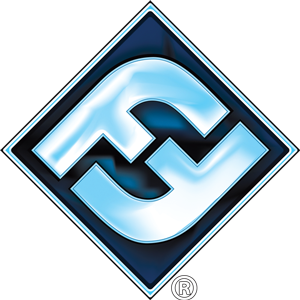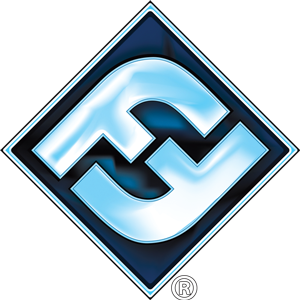 Two of the biggest players in the industry team up to create one giant gaming corporation!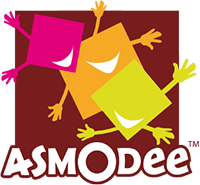 First the Official Press Release:
FANTASY FLIGHT GAMES® TO MERGE INTO ASMODEE GROUP™
Paris, France; Roseville MN, November 17th, 2014. Today, Asmodee – a leading international publisher and distributor – and Fantasy Flight Games – a worldwide recognized hobby games publisher – proudly announced the pending merger of the two companies. The terms of the deal were not disclosed.
The Asmodee Group of game companies will gain access to Fantasy Flight Games' strong sales, operational and marketing infrastructure in North America, as well as Fantasy Flight Games' almost-20 years of expertise in game development and multi-language game manufacturing.
Fantasy Flight Games will benefit from Asmodee's impressive distribution and marketing reach in Europe, greatly improving its product placement and organized play initiatives across the continent.
"I am delighted to welcome Christian and his team to the Asmodee Group," said Stéphane Carville, CEO of Asmodee Group. "Fantasy Flight Games is a highly reputed publisher within the gaming community. It has demonstrated its ability to create great games and to establish fantastic relationships within the hobby games market and large entertainment companies. Together, we will continue to bring unique, innovative and high-quality games to gamers worldwide."
"Fantasy Flight Games has enjoyed tremendous growth over the last 10 years," said Christian T. Petersen, CEO and founder of Fantasy Flight Games. "By joining forces with Asmodee, we'll be able to continue that growth, expand our international marketing capabilities, and create additional career opportunities for our terrific staff. Most importantly, we can do this while staying true to our vision of creating great products for the global hobby games market."
Fantasy Flight Games will continue to operate out of its Roseville, MN headquarters, where its hardworking creative teams will keep creating those ambitious and narrative hobby games experiences for which Fantasy Flight Games has become known. Christian T. Petersen will continue as the CEO of Fantasy Flight Games while also becoming a significant shareholder of the combined entity. No staffing changes are anticipated.
Now read this bit of commentary from Forbes:
Asmodee is already one of the biggest distributors of board and trading card games in Europe, where it handles brands including Dixit, 7 Wonders and Pokémon. In recent years, the firm has been increasing efforts to expand into North America and Asia; on August 25 of this year Asmodee announced a similar merger with Days of Wonder, a Los Altos, California game publisher best known for the award-winning 2004 board game Ticket to Ride.

By acquiring mid-sized publishers like Days of Wonder and Fantasy Flight, the company is positioning itself to compete better against multinational toy giants like Hasbro and Mattel, who publish top board game brands including Monopoly and Scrabble.
What we are seeing here is a giant shakeup in our industry, with these two companies almost "ascending" out of the traditional space we are used to seeing and entering the "big leagues".  There have been murmors for years about whether FFG was already more profitable than Games Workshop.
Idle industry gossip was one thing, but when Forbes declares that the new company is preparing to compete at the level of  Hasbro and Mattel, it's a safe bet that companies like GW may not be the biggest fish in the gaming sea any longer.
Subscribe to our newsletter!
Get Tabletop, RPG & Pop Culture news delivered directly to your inbox.
~ What do you think the industry will look like in 2 years?
Latest News From BoLS: