Warhammer's Newest Army Arrives – Legions of Chaos!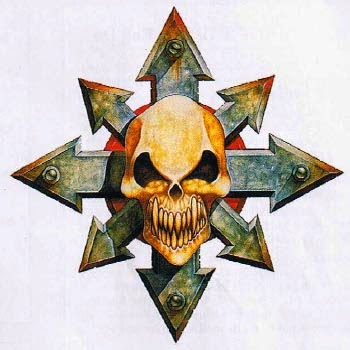 It's not everyday that Warhammer gets a new GIANT armylist. It's time to take a look at the game's newest arrival: The Legions of Chaos.

Everyone knew that Archaon's new Army List would combine elements from Warriors of Chaos, Beastmen, and Daemons of Chaos as he sweeps across the Old World. Today we get a 1st hand report on the exact units included from the new Glottkin book.


via L'Astropate 11-2-2014
112 Units! Now THAT is a monster of a list!
There is also a new Eye of the Gods table that is much improved (watch out for lucky '7's) and pages of inter-ArmyBook rules to make it everyone work together like a well oiled machine.
I'm thinking this list is going to make for some EPIC THROWDOWNS on the table versus the Undead Legions list from EndTimes I.
So what crazy combos are you planning based on that list?