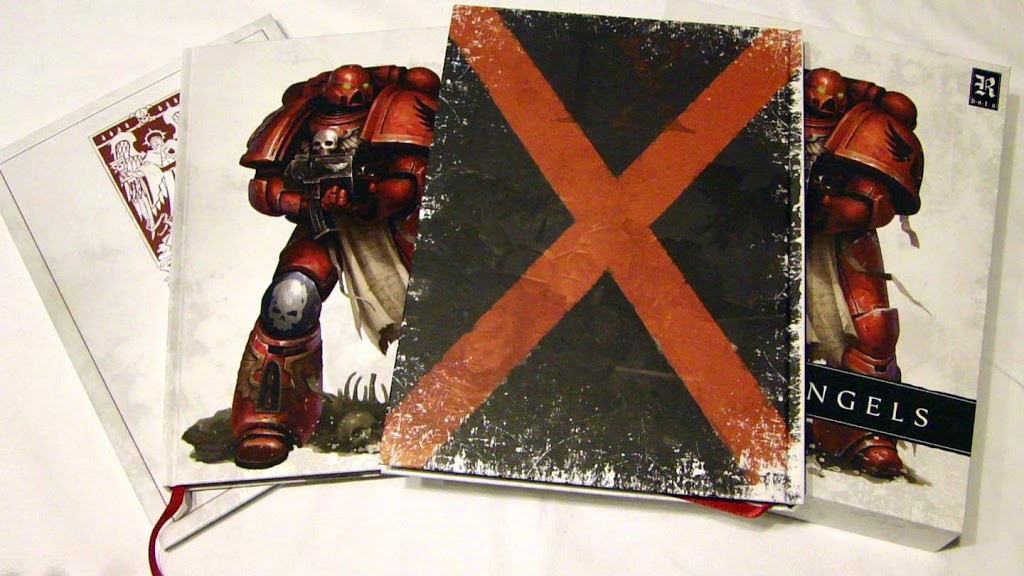 Have you ever loved an army so much that you HAVE to have everything Games Workshop comes out with for it?
I have a buddy that really, really, loves Blood Angels. So of course he had to have the new Sanguinary Guard version of the Blood Angels Codex. Even though to some of us buying this stuff may be a tad ridiculous, to be honest the content it comes with in this version is pretty sweet.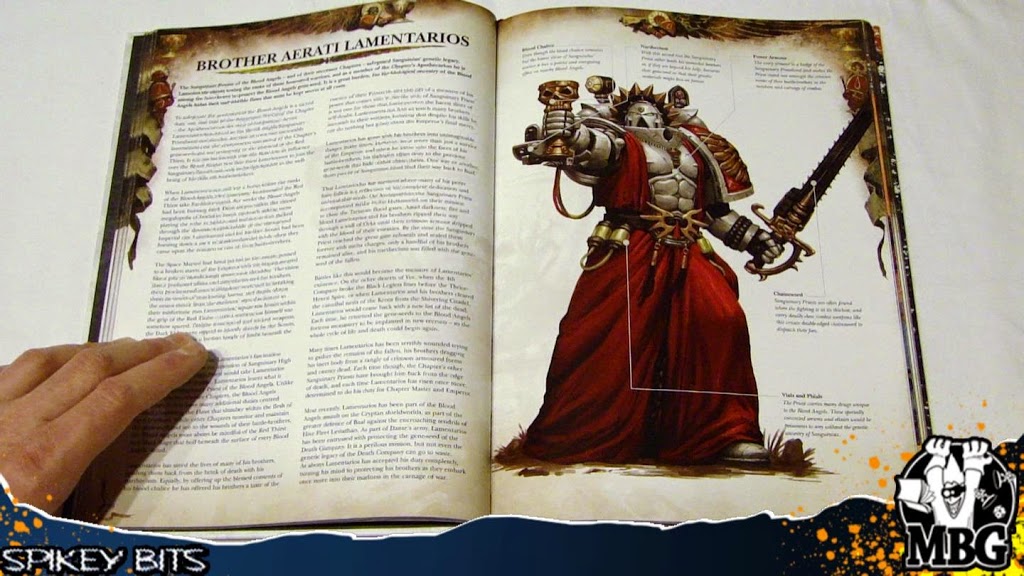 This set comes in a slipcase with a custom Blood Angels codex with gold leaf trim on the pages, as well as a white interior binding that seems to make the pages easier to read.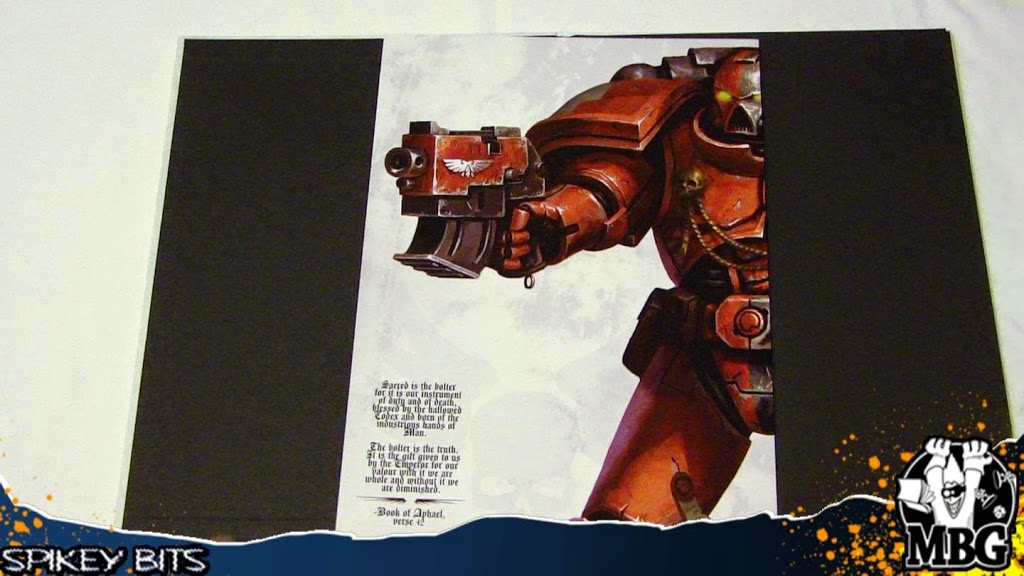 There is also seven cool art prints featuring quotes from the  Book of Aphael, and art from both the Blood Angels themselves, and some of the successor chapters as well. Lastly, the set also comes with the full 175 page How to Paint Guide for Blood Angels as well, with black foil (opposite) trim of the special edition codex.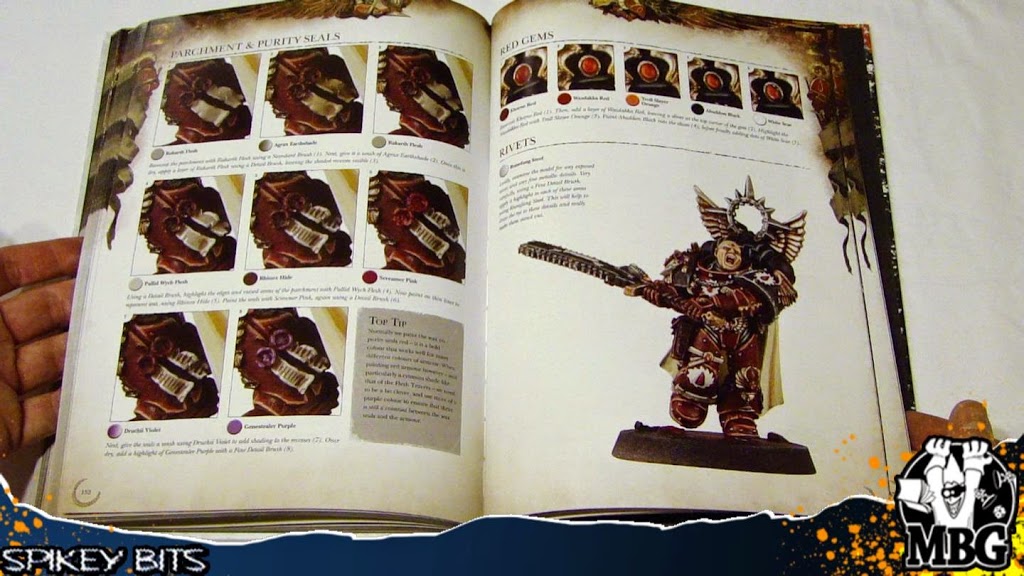 This hobby tome has a ton of really great content for painting every type of model you could imagine for the Blood Angels, even some of their successor paint schemes (like the Flesh Tearers) as well.