40KBREAKING: SHIELD OF BAAL – Exterminatus Pics & New Minis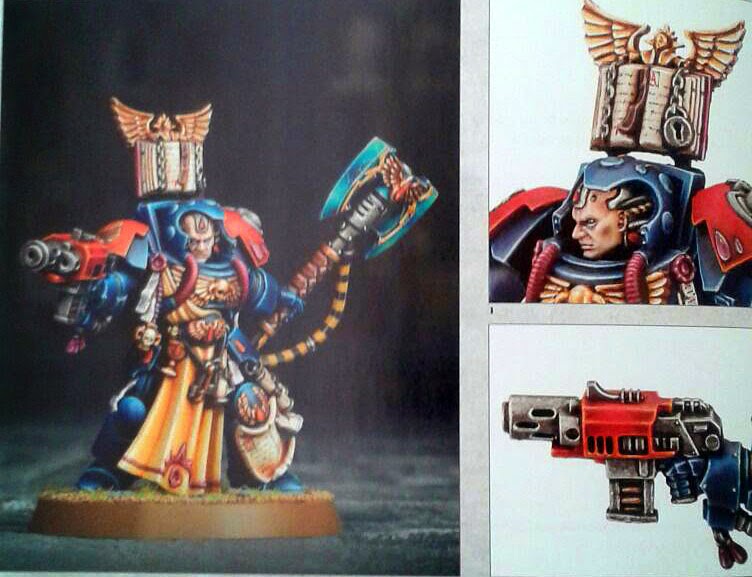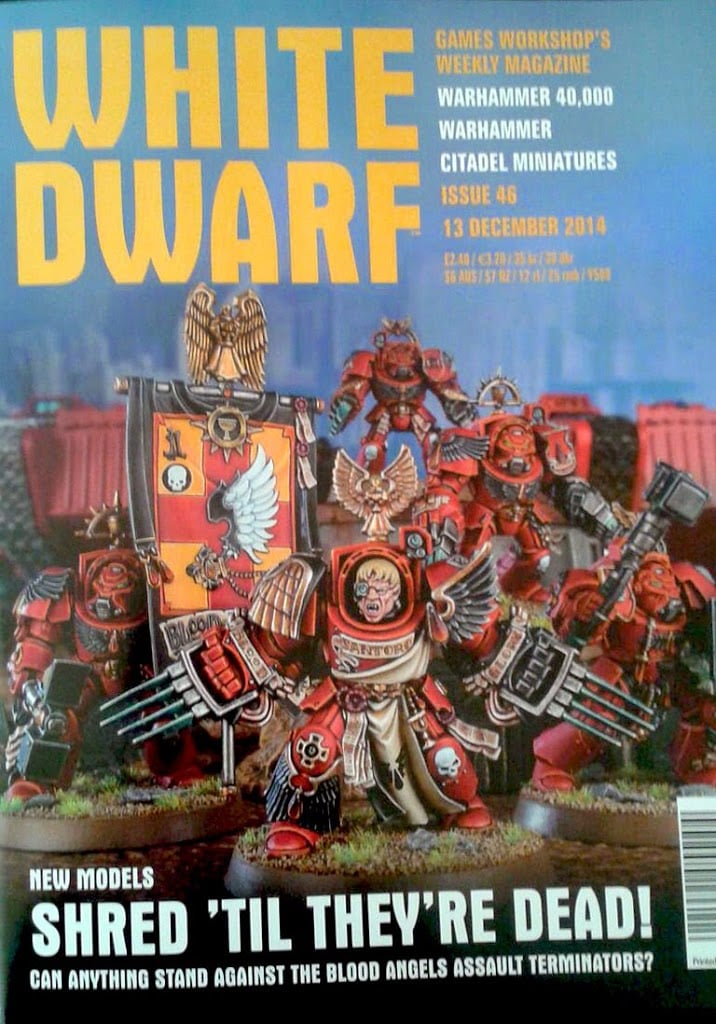 The latest Blood Angel images are here, get ready to pull out your wallets!
Courtesy of L'Atropate and Forge the Narative
As expected just two releases left for the Blood Angels next week, but tons of other stuff still on the way!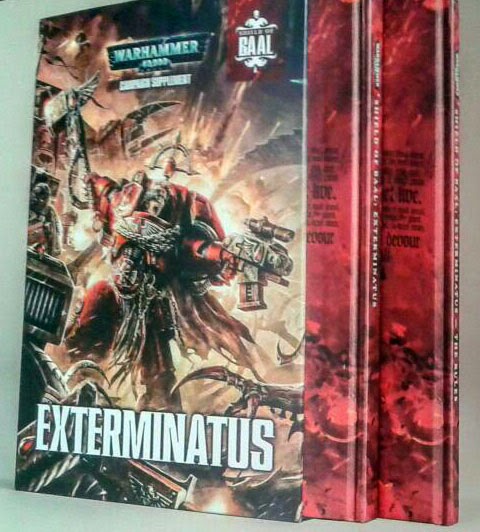 Pre-Order: 13/12/2014
Blood Angels Terminator Assault Squad 45€
Blood Angels Librarian 25€
Bard The Bowman. Giriom´s Heir 37€
Bolg, Castellan Of Mount Gundabad 37€
Azog, Lieutemant of Sauron 20€
Shielf of Baal: Exterminatus Ebook
The Hobbit The Battle of The five Armies 6.50€ suplemento de 32 paginas. Disponible solo Online
Shielf of Baal: Debourer 17.50€
Space Marines Battles: Blood and Fire 20€
Mephiston: Lore of Death 17.50€
The Warhammer APP Disponible para Iphone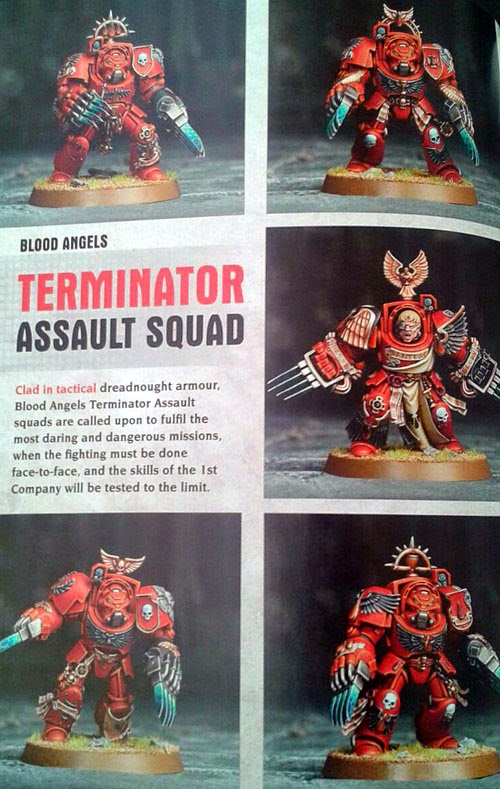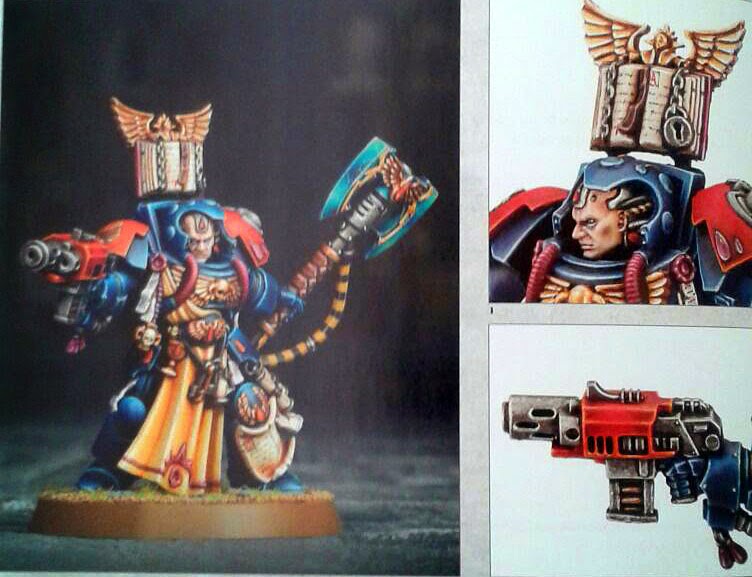 go look, there's MUCH more…
~Those are some SNAZZY Terminators… and rumors says the new Exterminatus book has a teaser for Necrons in it!