BoLS Auctionhouse Launches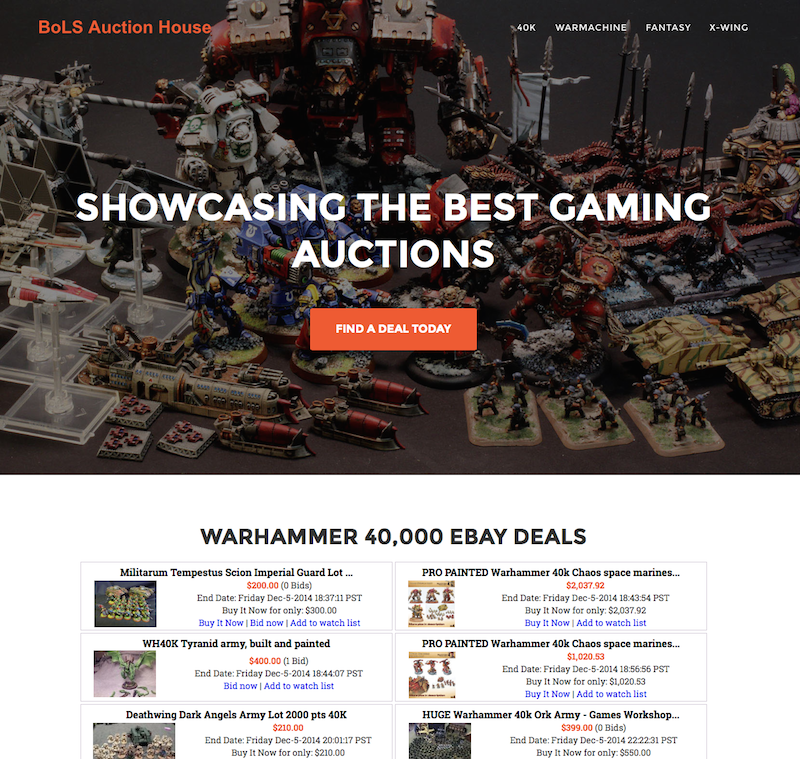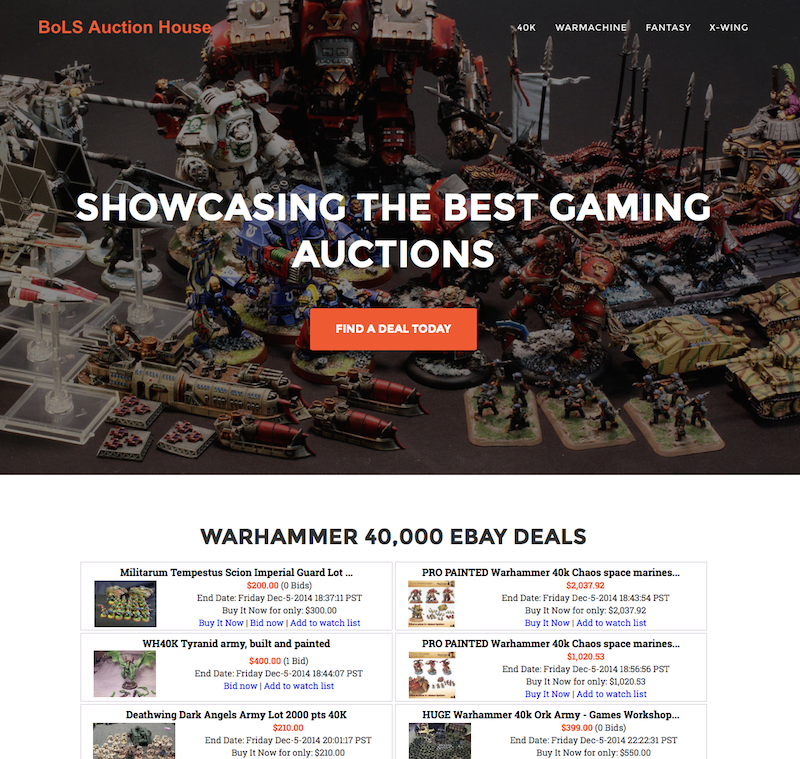 Are you looking for a new deal on an army? Step this way!
We have just recently rolled out the BoLS Auctionhouse.
Almost since the beginning of BoLS we have had out trusty old auction widget over the right hand column, enticing an amazing amount of you over to years to snag some cool wargaming auction that caught your eye.
But our old auction widget was getting a little long in the tooth, and did nothing to help out the ever growing number of gamers who like to play other big game systems.
It was time to do something. The BoLS Auctionhouse was born.
We have completely updated and expanded our eBay auction BoLS custom searches weeding out the sea of junk, focussed on top quality army deals, and expanded them to cover (for now, more to come)
–Warhammer 40,000
–Warmachine/Hordes
-Warhammer Fantasy
-X-Wing
So the next time you have that itch for a great new army deal burning a hole in your pocket, take 5 minutes to hit the BoLS Auctionhouse and see if you can find a deal.
The auctions are constantly updated 24 hours a day, so there is always something new to see! Even better, this is our first page designed from the ground up for desktop, tablet, and smartphones.
So you can snag a deal even while waiting in line at the movies.
So bookmark the page, and in the months ahead you can just click on the banner in the right column to take you there:

~Look for more gamesystems and features to be added in the days ahead.
Subscribe to our newsletter!
Get Tabletop, RPG & Pop Culture news delivered directly to your inbox.