BoLS Bonus: Castellan by SJG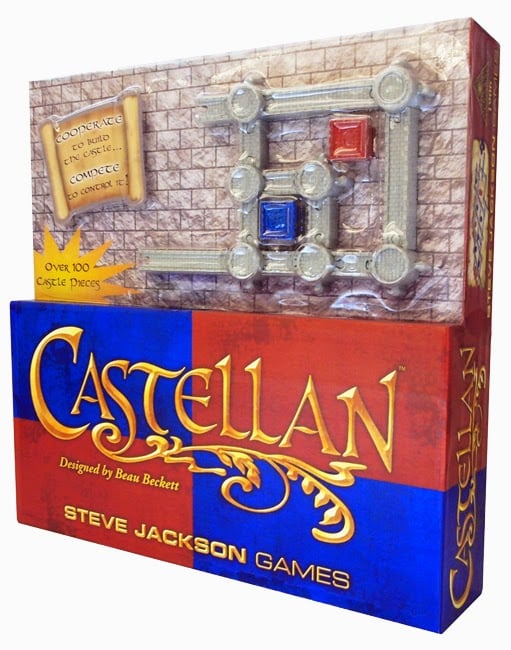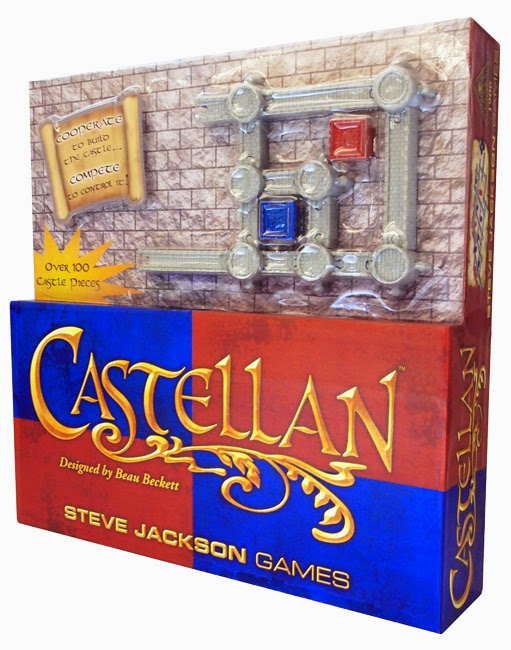 Today BoLS reviews Castellan: the castle building game from Steve Jackson Games. Come check out the action!

Take it away AdamHarry!
Let's crack open the box…
And check out the basics in this SJG video:
Castellan
Steve Jackson GamesPrice: $34.95
Two players work together to build a castle. Wall and tower pieces link to form courtyards. The player who finishes a courtyard claims it with a Keep.

Your cards determine what pieces you get each turn . . . but you decide where to put them. If you're clever, the pieces played by your opponent can end up scoring for you!

Castellan includes 108 detailed castle pieces and 28 cards, and plays in less than an hour. If you combine red/blue and green/yellow Castellan sets, you can play with three or four players.
We've had a blast with Castellan and have two sets to play up to 4-player games. It takes about 5 minutes to learn and gets pulled out at parties all the time. We highly recommend it!
~Look for more boardgames and gameplay demos in the days ahead!