Outside the Box – Best of 2014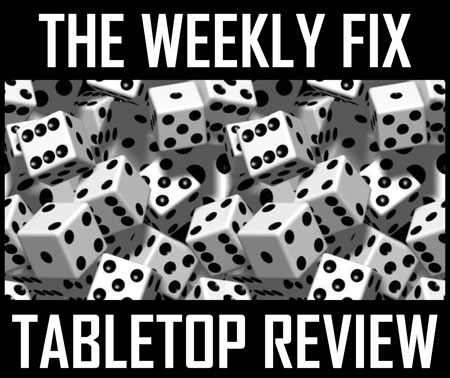 Hello everybody and welcome to my "Best of 2014" article. This year was amazing, and I sifted through over 5000 (!) posts on my blog to find my personal favorites for each month!
Well, it would be (too) easy to just an unreal Studio Giraldez paint jobs for every month, or one of the amazing Darklands monsters, but we already know that those are incredible, don't we? So I'll dig a bit deeper and hope I'll find some additional gems 😉
January
2014 kicked of with the clash between Defiance Games and Torn World – well, we know who's still around and who ripped of their customers… Warlord Games released Dad's Army and Pulp City made my day with Hover Cats. ManorHouse Workshop showed again that they are premium – as well as their prices…
And Blacksmith Miniatures released Bismuth the Coal Miner – so full of character!
February
The shortest month of the year but not at all the least exciting! Guild Ball brought fresh air into the genre of Fantasy Sports, Darksword Miniatures expanded their G.R.R. Martin Masterworks series and Shieldwolf Miniatures demonstrated their very own style with their Mountain Orcs. The LaserCutCard Ratel showed what can be done with cardboard nowadays:
And North Star Military Figures' Industrial Steamwalker is easily one of the coolest concepts of the year:
March
March is a bit the month of things I am still waiting for, like the 15mm Salamander Mech from Rangers Project or the JTFM/Die Waffenkammer's E-Series… Perry Miniatures asked "What if the Brits intervened in the American War of Independence?" and Onslaught Miniatures released their 6mm Sisterhood range:
Nightfolk Miniatures on the other side might be a bit more on the weird side of things 😉
April
I went to SALUTE in London, my only show for 2014. The first plastic tank of the Warlord Games/Italeri cooperation was released and the Creature Caster Kickstarter produced some of the best large models of the year.
The CR90 Correlian Corvette and the GR75 Medium Transport are the first huge ships for X-Wing:
Dreamforge Games presented their highly anticipated Keilerkopf APC, but Fractured Dimensions' Pazuzu demon steals all the thunder:
May
Signifcantly less posts in this months compared to the rest because I was on vacation, but there is still a lot of good stuff:
Antenocitis Workshop teams up with Corvus Belli to produce Infinity terrain, DUST went into the desert with Operation Babylon and the Cephalyx Mercenaries joined the world of Warmachine. Statuesque Miniatures' Adventurers showed a very unique style:
And Brigade Models proved that even 2mm terrain can look amazing:
June
Thomarillion took care of business, Warlord Games impressed with the massive La Haye Sainte Battle-Set, and Perry Miniatures announced the French Foreign Legion for their North Africa range.
Stonehaven Miniatures ran a Kickstarter for very smart Pop-Up Terrain:
And Studio McVey released amazing new miniatures for Sedition Wars:
July
The summer brought us Operation Icestorm, the first starter box for Infinity, as well as heaps of Resistance previews for Dropzone Commander. Studio McVey and Guillotine Games published the first pictures of Seven Sins, but sadly we don't know a lot more about this game half a year later. Dark Age Games announced the new Fanatiscm and with it Archangel Gabriel:
But the best miniature of the month was definitely the Cthulu Guinea Pig from DarkSword Miniatures!
Freaky!
August
This was by far the most exciting month of 2014, mostly because it was GenCon time! August revealed Star Wars: Imperial Assault & Star Wars: Armada and brought us the news that Planetfall is finally going to be released! And there were more great announcements like Onslaught Miniatures going 15mm, Carnevale's not dead and Angel Giraldez working on a Masterclass Painting Guide.
We also got the Dreamforge Games Valkir Heavy Trooper, plastic Foot Knights from Perry Miniatures and plastic starter sets for Dropzone Commander.
But the most interesting miniatures for me were the Zenit Miniatures Kirin for Kensei and the CP Models Miniatures old school Ninja Goblins:
September
Rum & Bones starts to impress with awesome paintjobs, sadly the actual game won't be nearly as exciting…
Tank Wars took Bolt Action to a new level and JTFM/Die Waffenkammer finally released the Bishop SPG I was waiting for (but somehow still haven't bought yet…). Spartan Games released the 2nd edition of Dystopian Legions and Meridian Miniatures showed that they know their steampunk with the Interdimensional Bestiary Kickstarter:
October
I love me some 6mm stuff so let's start with Microworld Games' itsy-bitsy Dwarves. The Anvil Industry Afterlife Kickstarter was my biggest single investment in the hobby for this year, and I can't wait to get these miniatures! Another great Kickstarter in October was the MaxMini "The Green Alliance" campaign.
Knight Models added one of my favorite Marvel, um, "heroes" to their 35mm range:
And I still can't believe that this White Dragon Miniatures SciFi infantry is actually 15mm scale!
I also played video games for 24 hours straight to raise money for Extra Life, which may not have been as much fun as you might think…
November
November is always a sad month because I have to report on all these Black Friday sales but I'm very rarely able to take advantage of them 😉
But a lot more was going on: Fantasy Flight Games merged with Asmodee, Icarus Miniatures got me excited over their artwork previews and 4Ground released the huge "Stoic Arm" tavern for their Fabled Realms range:
Spartan Games keeps piling up huge heaps of Planetfall previews including some very nice giant robots, but my favorite for November is M'Dusa from Demented Games:
December
Well, you can't really avoid Studio Giraldez, can you? So my first highlight for the last month of 2014 is the Hac Tao HMG for Infinity. This paintjob is just mind-blowing!
The second one was a tough choice… Spartan Games announcing a new Firestorm Armada starter set? Warlord Games' late war Veteran Grenadier Squad? Or Septimus and Nero, the last miniatures for the first wave of Arena Rex? In the end I chose something that was a great pleasant surprise for me and my Bolt Action 8th Army: SAS jeeps from Perry Miniatures
So, that was 2014 in review, what an amazing year to be a wargamer! Of course this was only a tiny fraction of what has been released and I am sure that you'll have your own favorites. Tell us in the comments!
A happy new year to all of you!
Now let's see what 2015 will have in store for us.