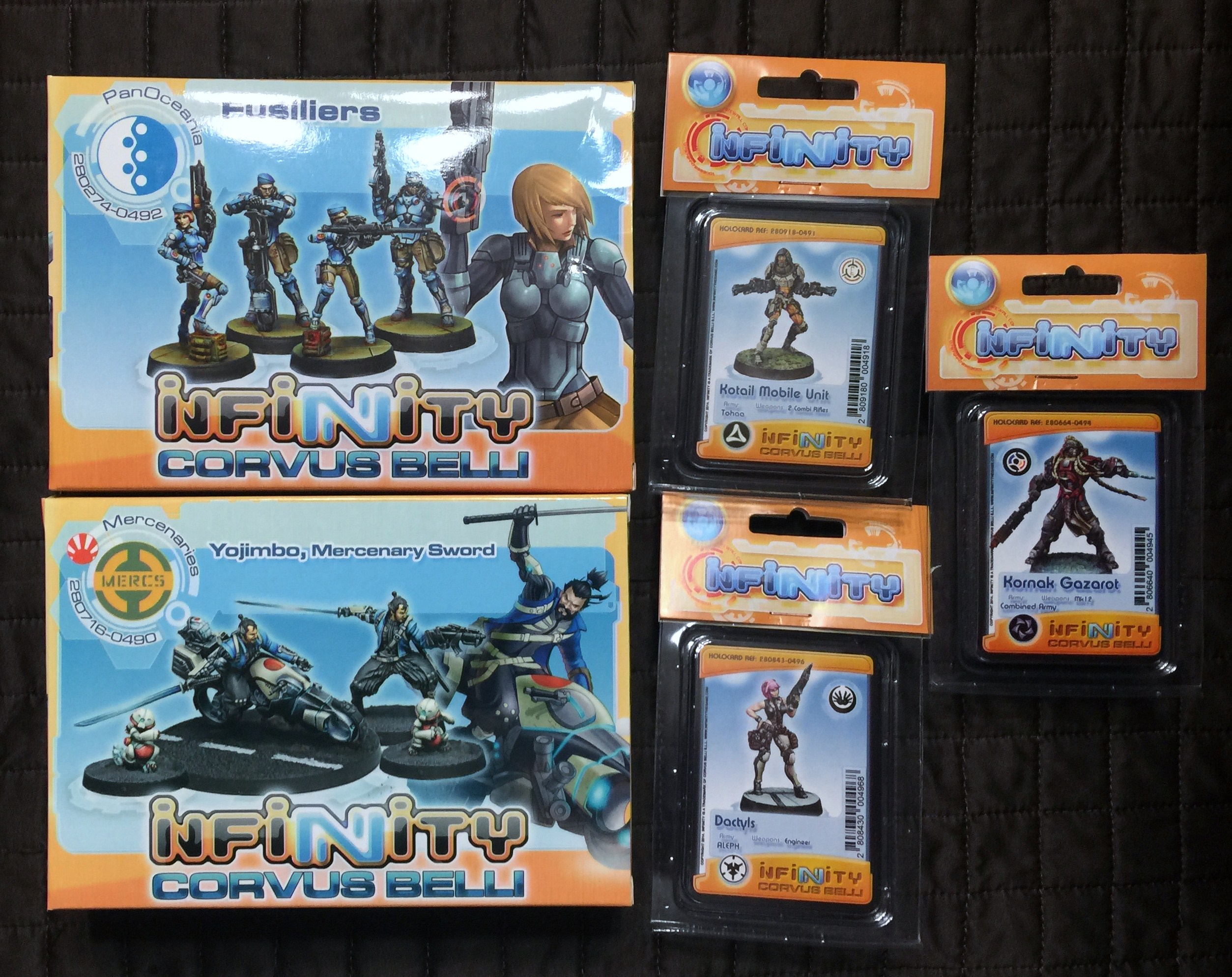 Let's look at all the awesomeness Corvus Belli unleashed on us last fall.
Yeah I know, September was awhile ago, but when you see these I don't think you'll complain that they're late. And besides, the September part was just for Europe. I don't think folks on my side of the pond could get their hands on these until at least November. The page may take a bit to load but that's just because I wanted to make sure you guys had big pictures to look at.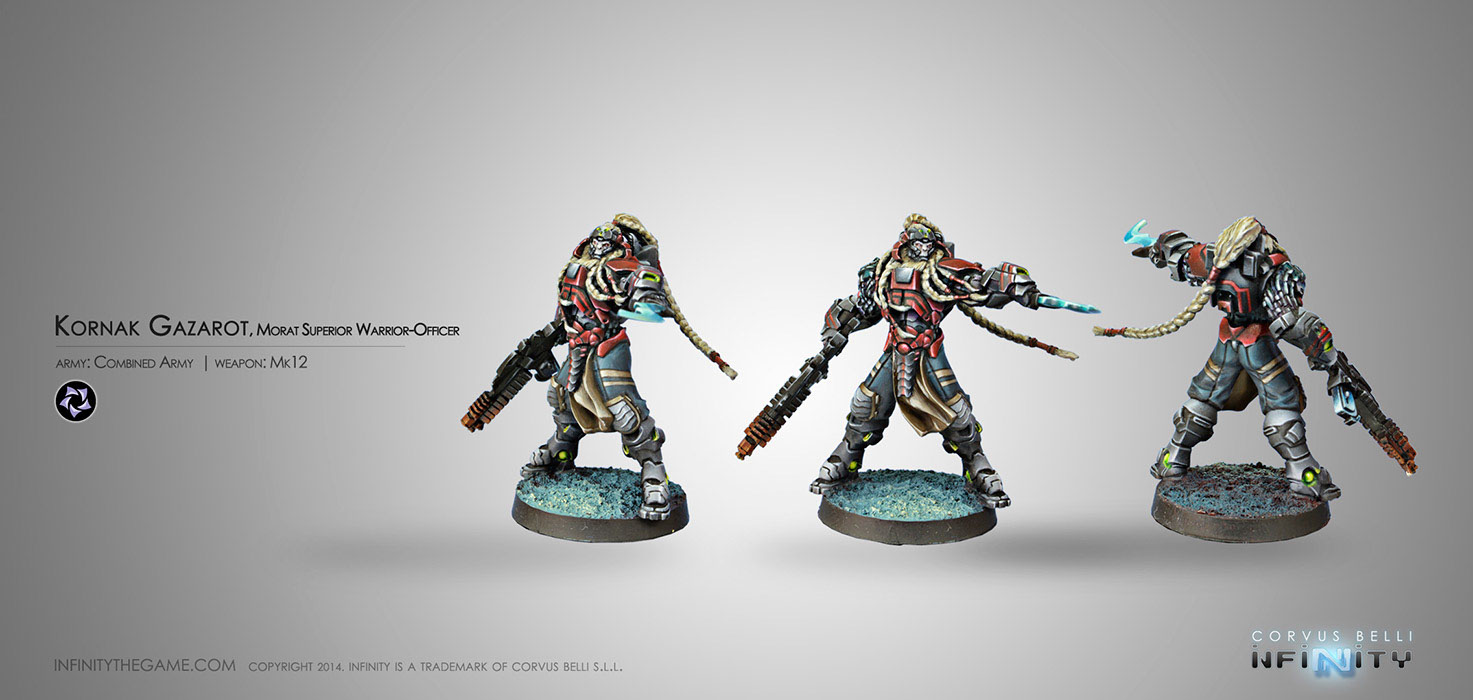 First let's crack open this cool guy.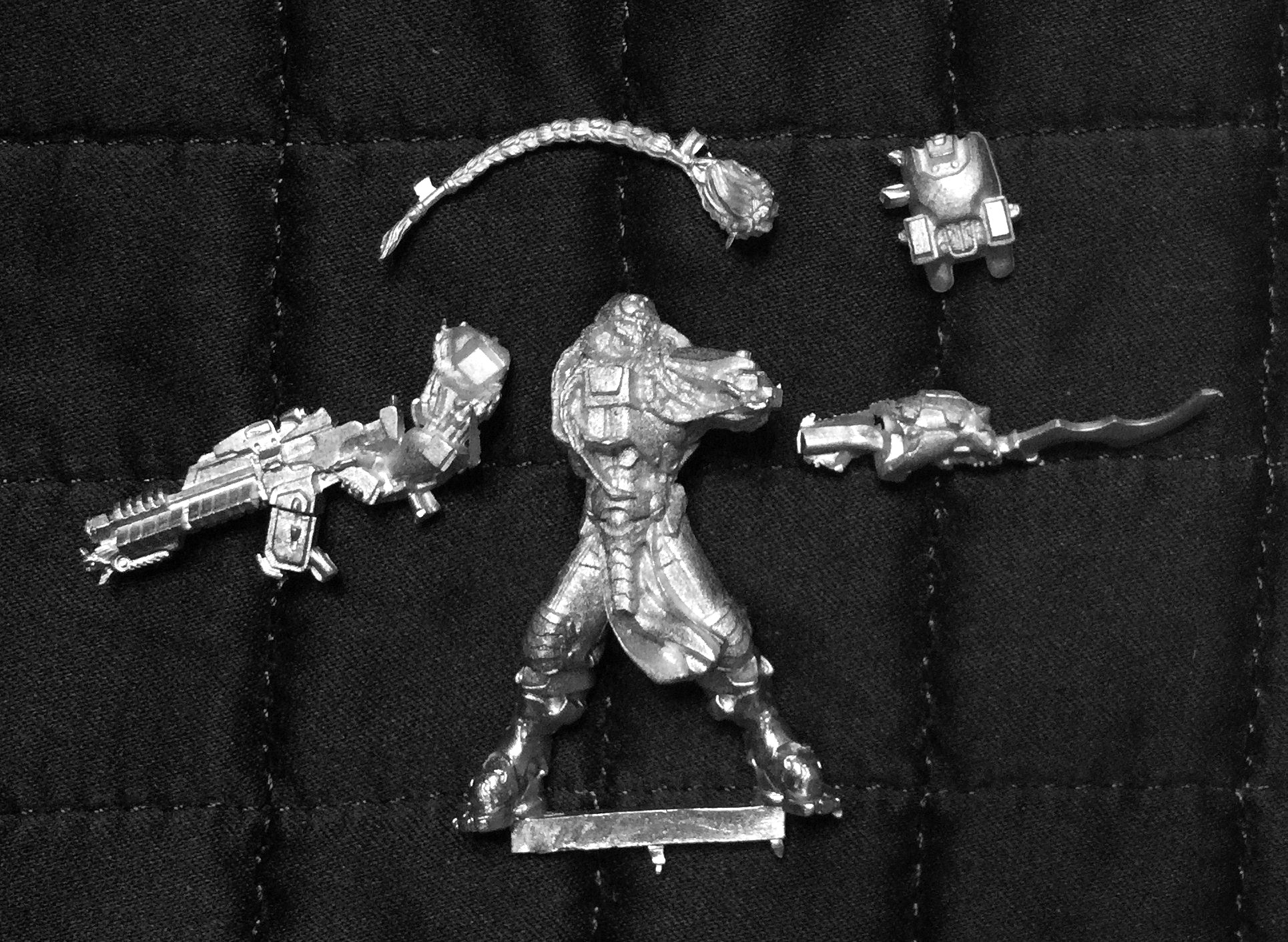 I've been loving the redo of the Morats – even if it means some of my older models have gotten replaced. This guy however is brand spanking new. I tried to get a better shot of his face but the camera doesn't always cooperate. Trust me he looks sufficiently dangerous. The Skyrim-esque horned helmets these guys have been getting lately are just the bloody icing on the murder cake. And look at the length of that braid. The Morats must cut their hair if they are defeated but Kornak has never lost a battle. That last part is a joke btw. I think. That might be true of both Morats and Dothraki I honestly don't know. And if you're wondering if I can squeeze anymore pop culture reference in here let's just say I don't think Worf would have won the Bat'Leth tournament if this guy had entered. In any universe.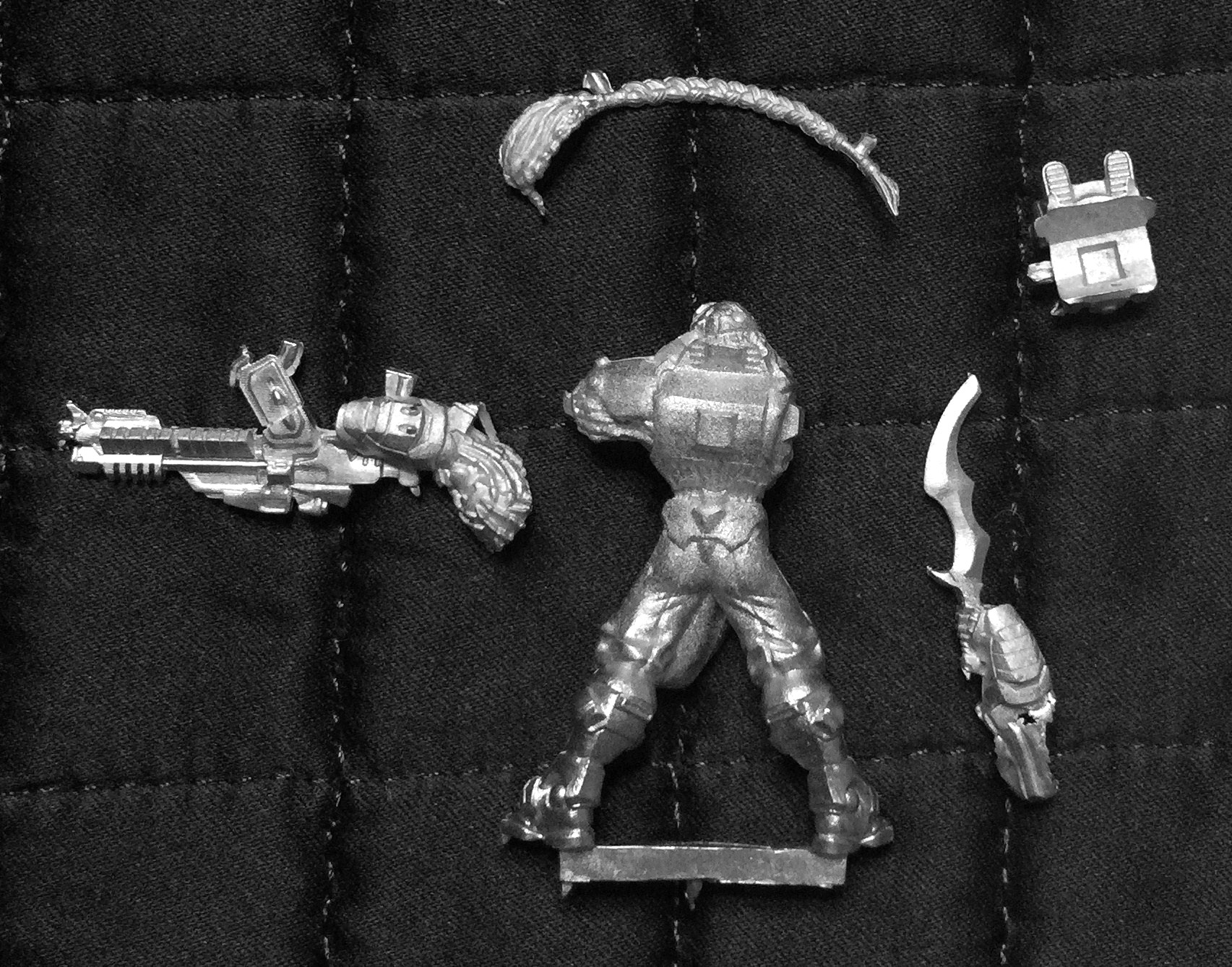 And he looks almost as cool from the other side.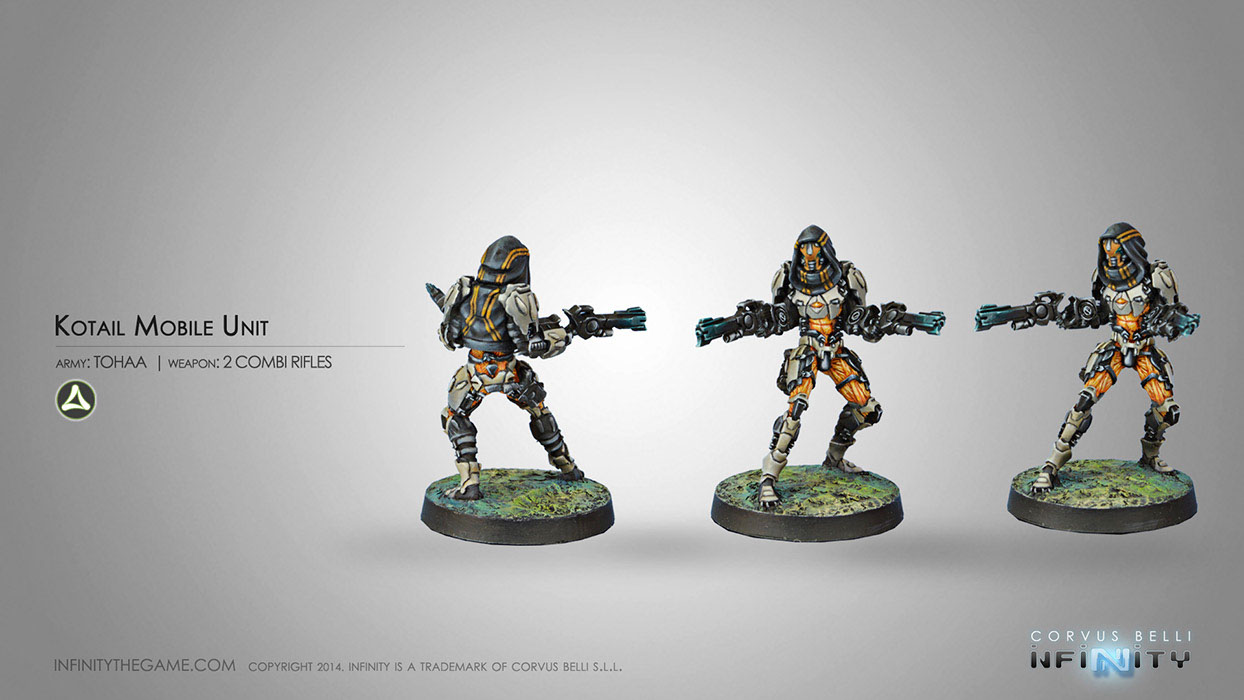 Look at this guy showing off packing two combi rifles at once.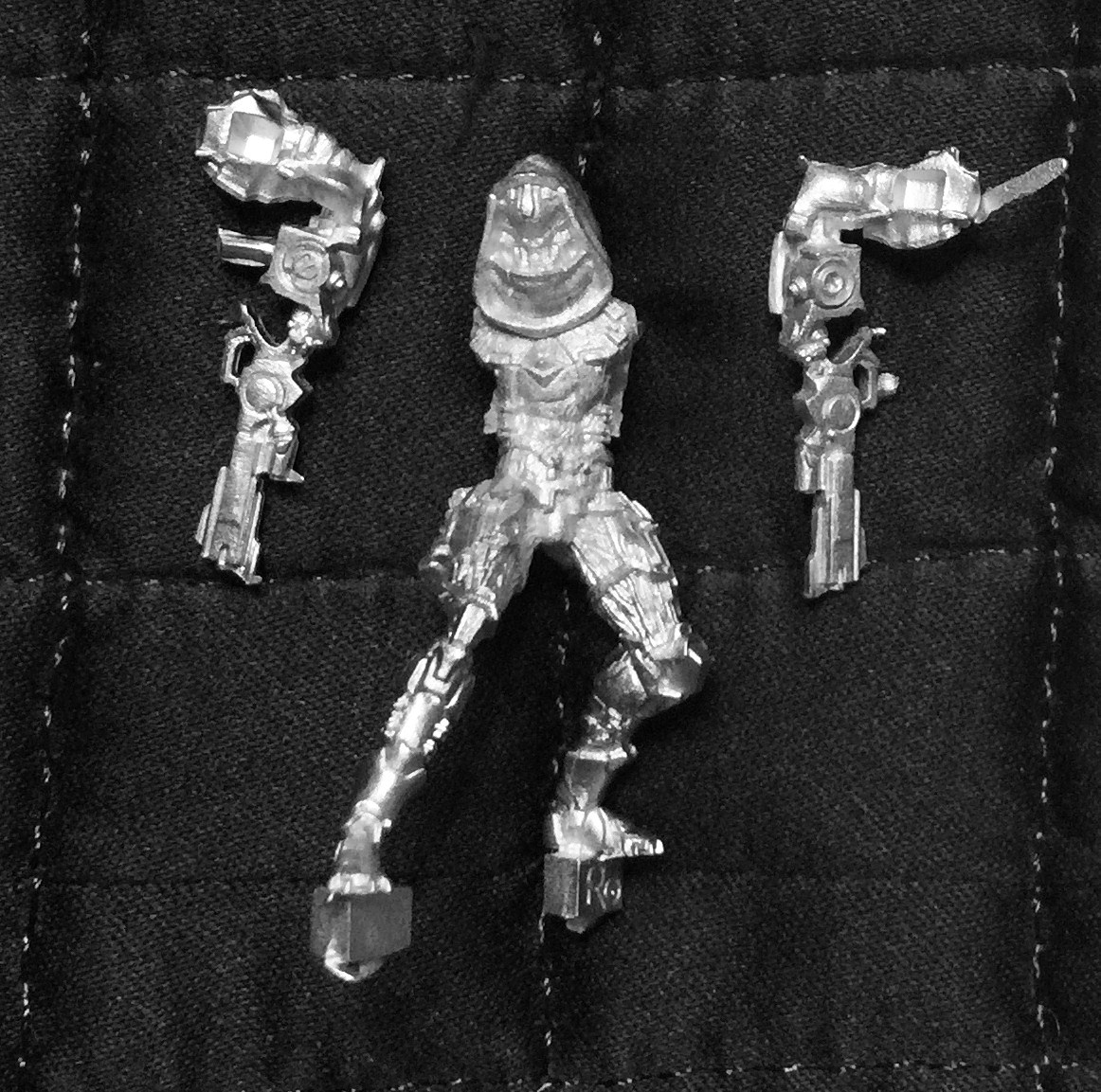 Rocking a sleeveless hoodie is always a risky fashion maneuver. But the Tohaa have the legs you need to pull it off.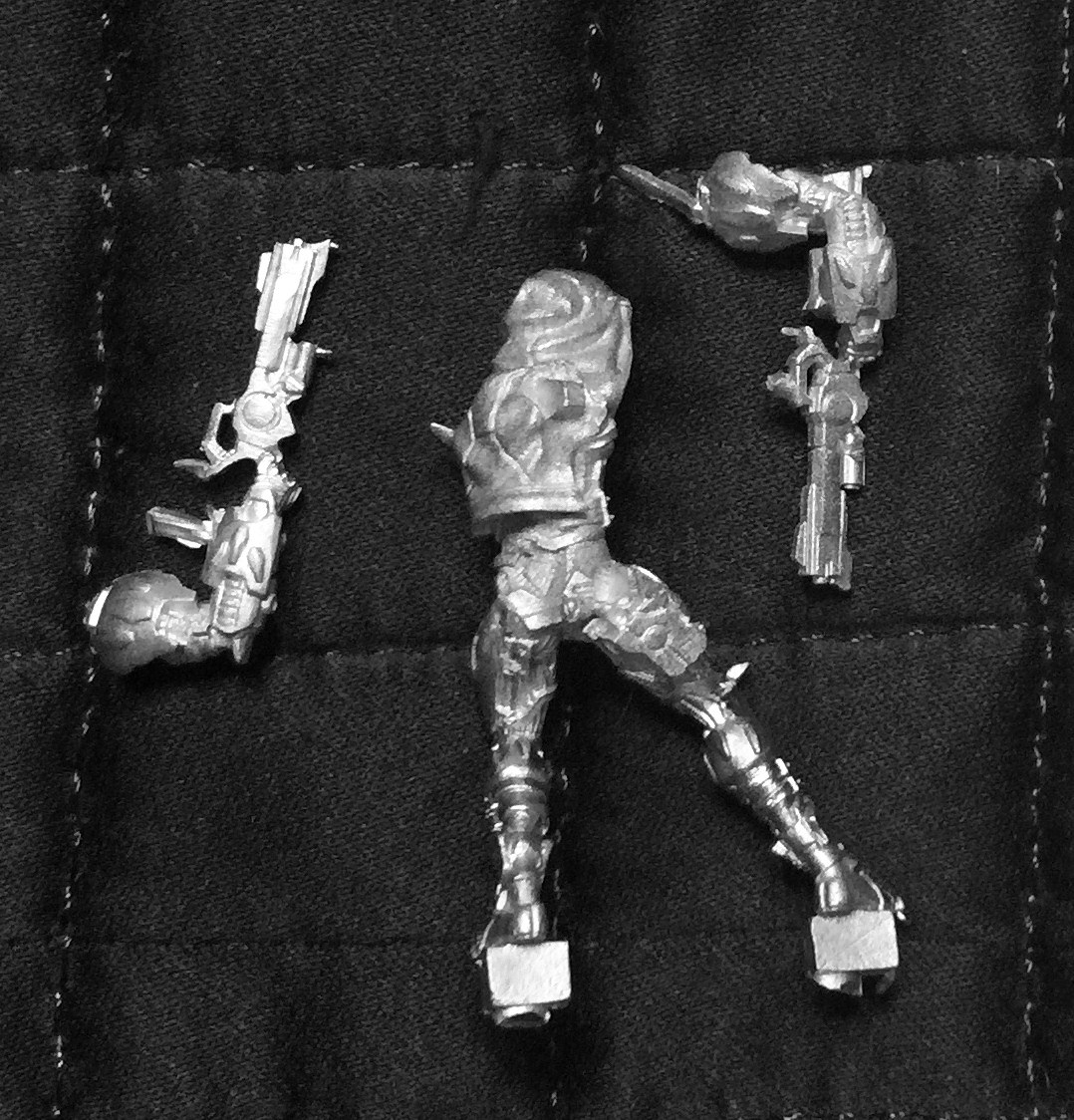 And those shoulderpads really help pull the outfit together.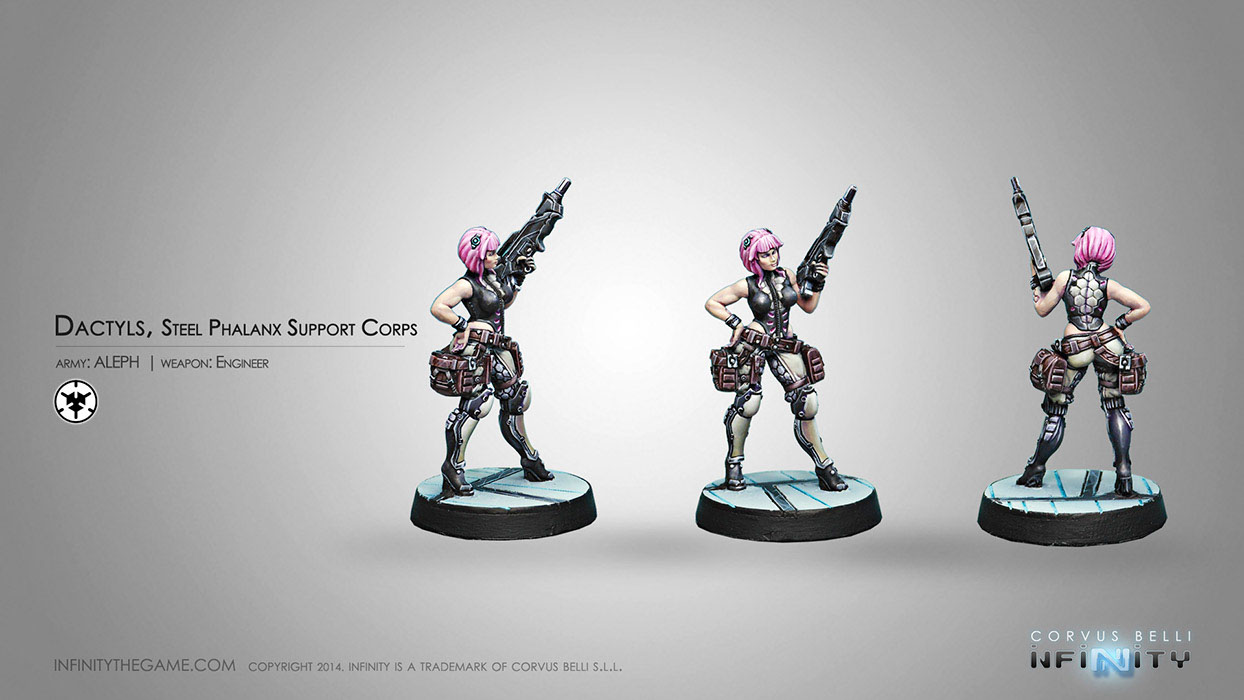 And speaking of fashion, this Dactyl is making a bold statement with not one but two designer handbags.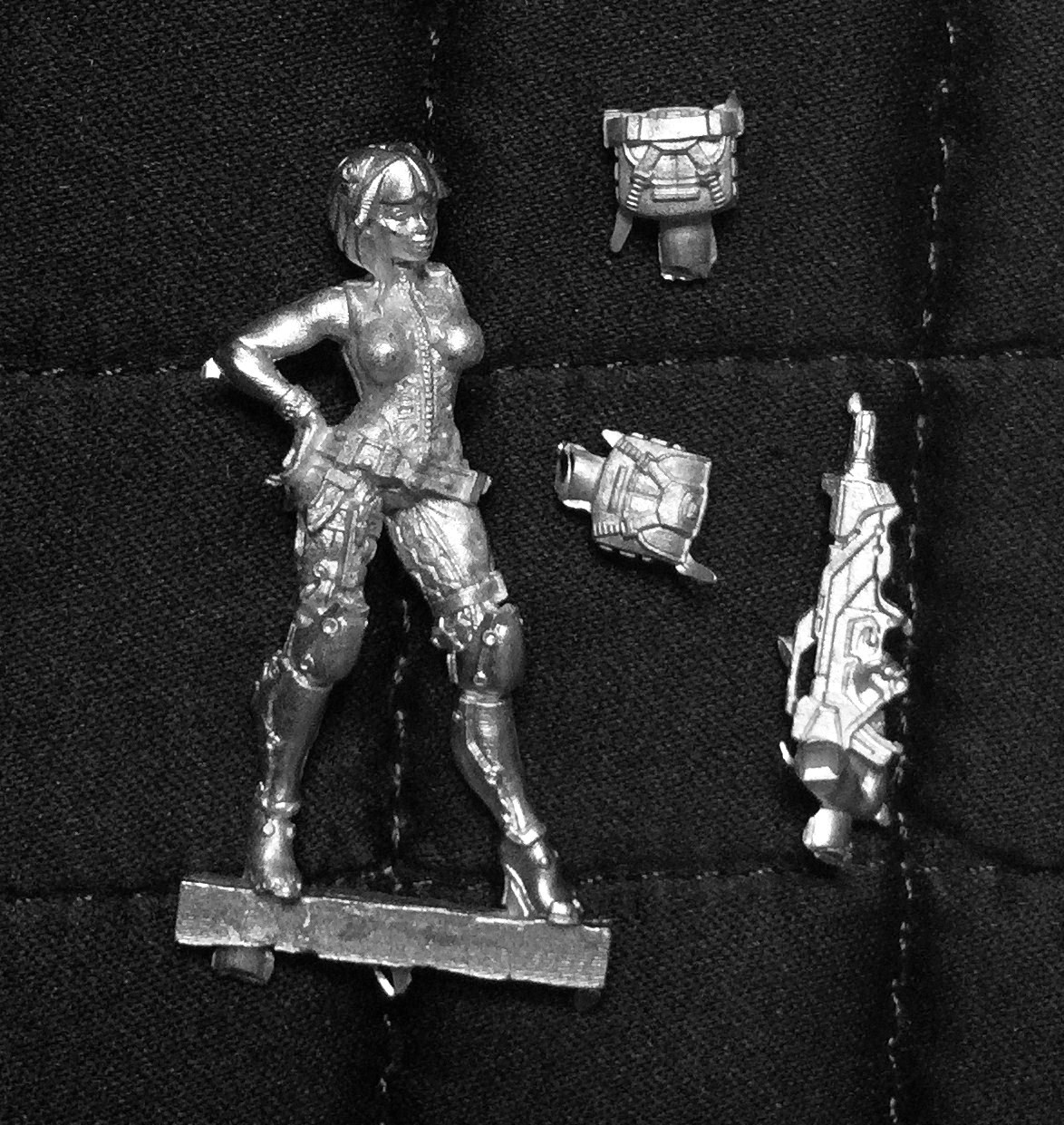 Don't be catty. She's an Engineer and that means she needs to carry lots of gear so she can DO HER JOB.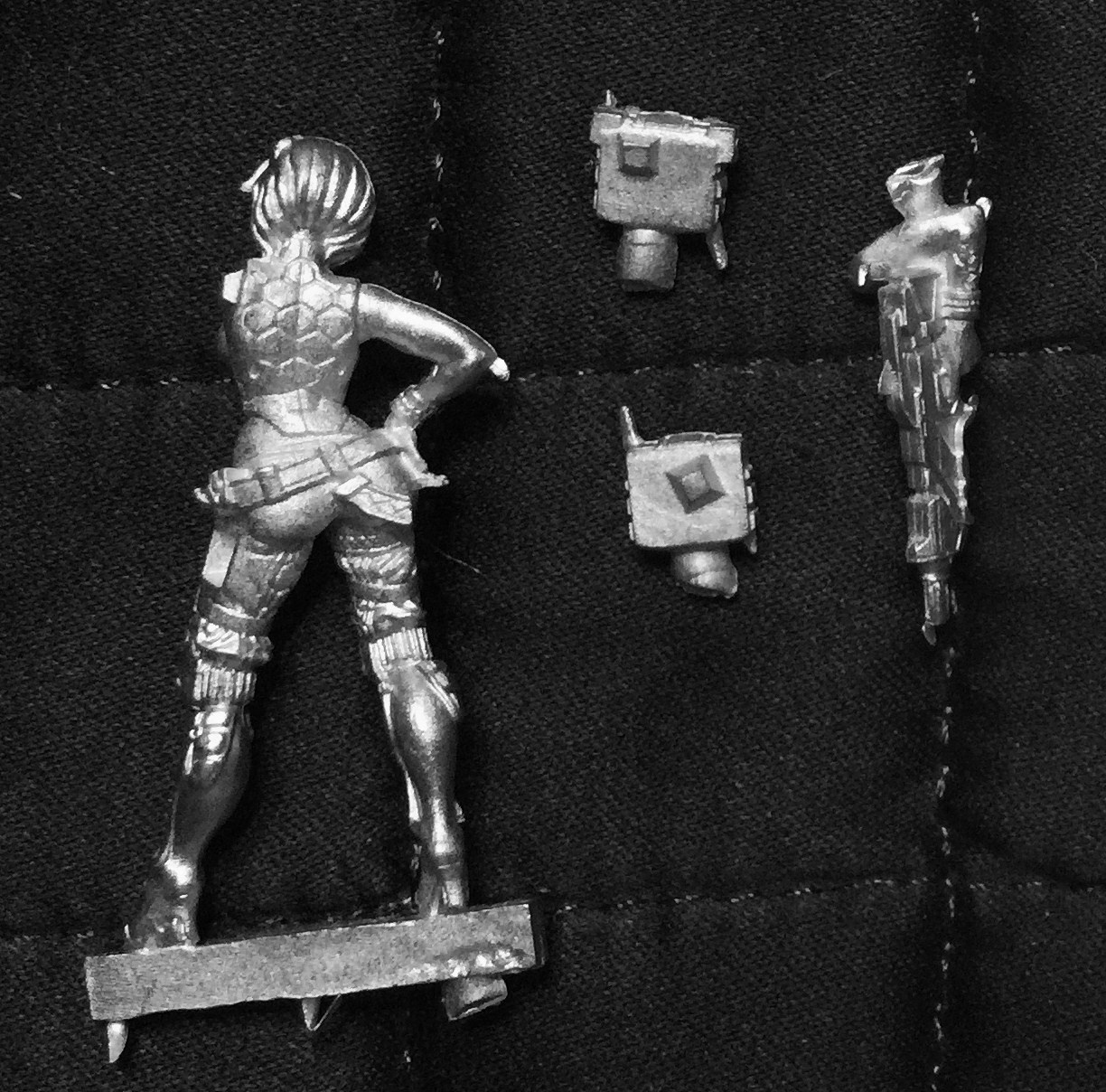 But that doesn't mean a girl can't look good while she does it. Hexagons are in this season ladies! And if you find a pair of hex-jeggings that show off that badonkadonk just work it and don't listen to the haters.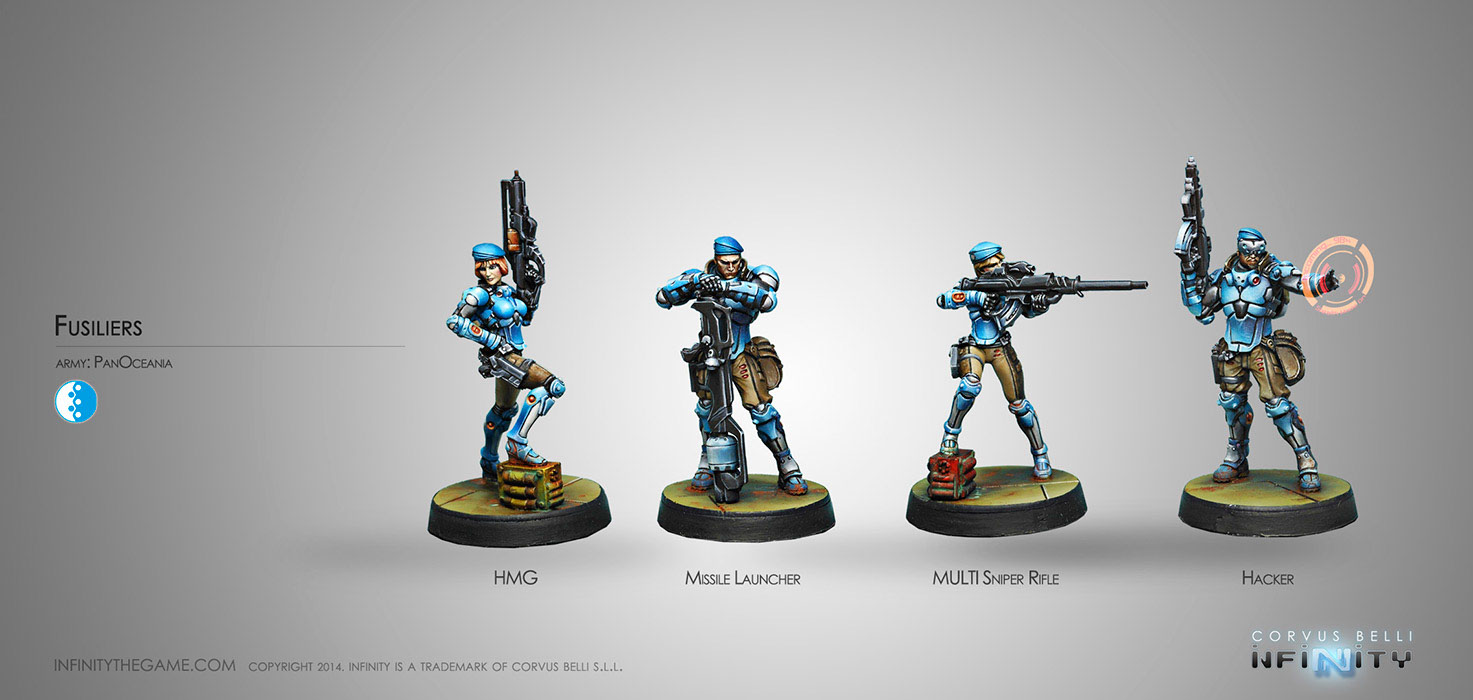 And speaking of jeggings…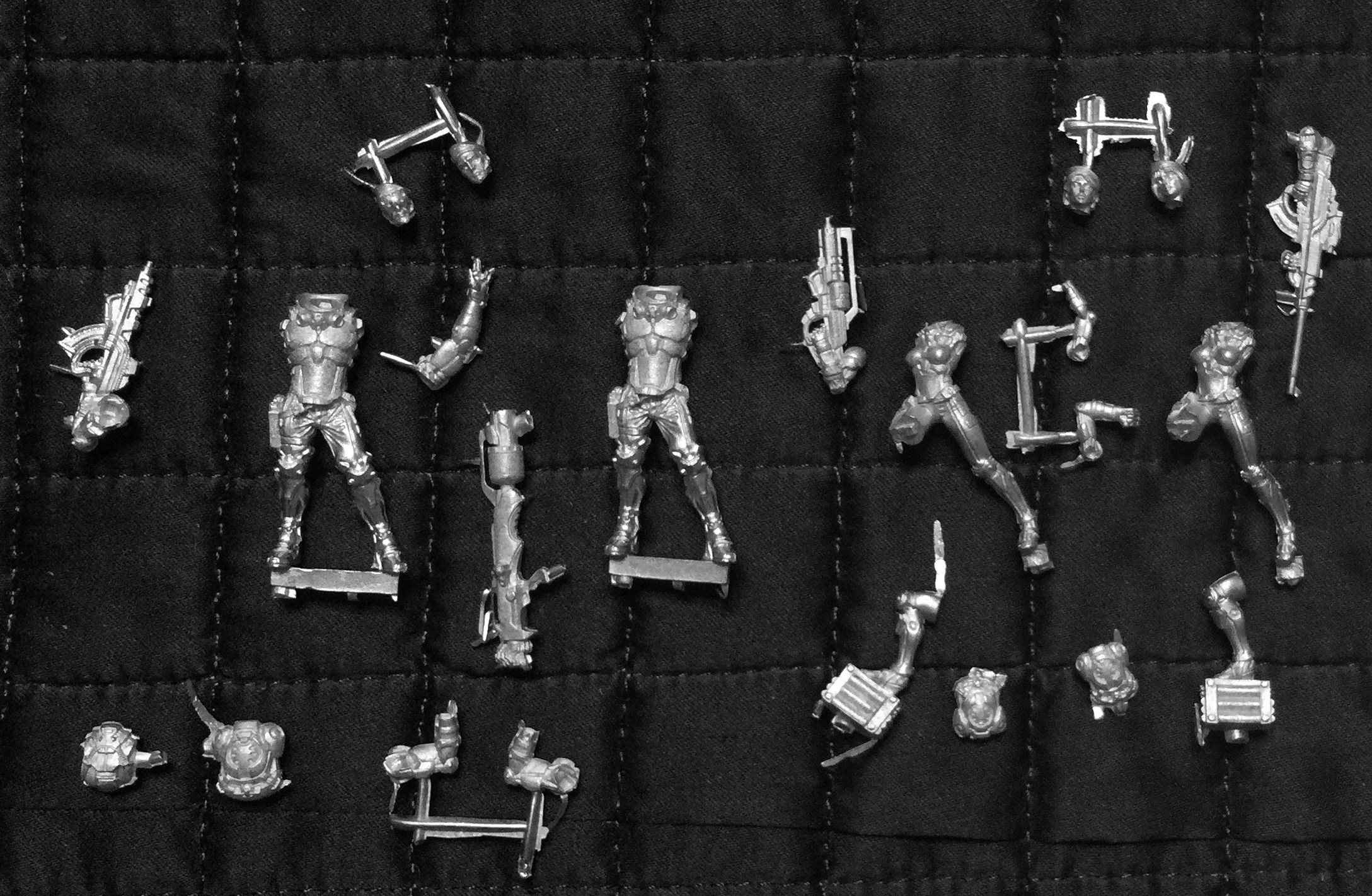 The men and women of Pan-O are bringing back the beret one fusilier at a time. And they're making believers out of me.
Here are all the pieces from the new fusilier heavy weapons box. Well a couple of them seem to be missing I'm afraid. We are short a backpack and a hip pack. Dactyl must have wandered off with one. I'm not worried, CB haven't failed me on replacing a missing part yet. They have a somewhat rigorous set of instructions but I followed them and got my missing pieces.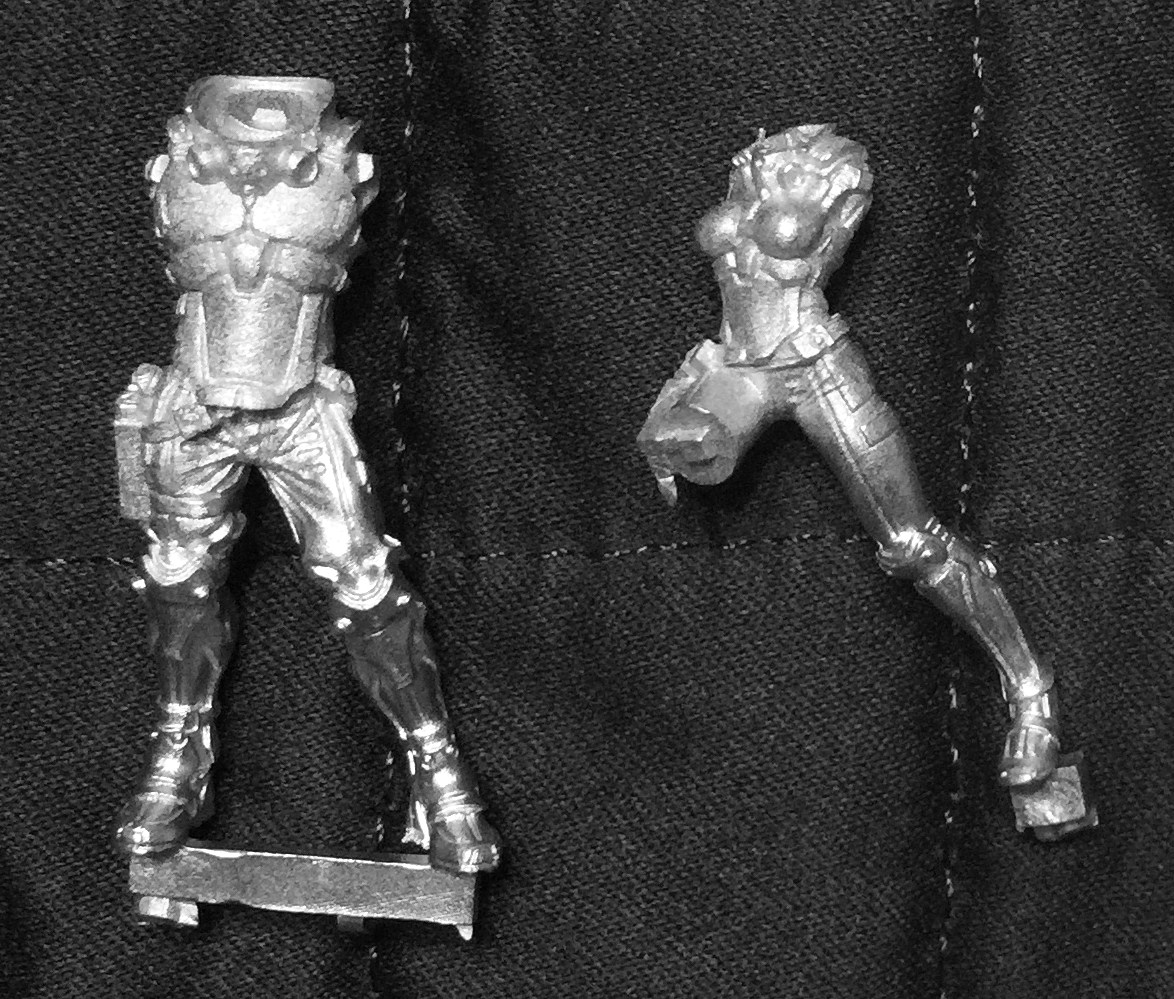 Behold the jeggings of the future. If you ask me it can't get here fast enough. That belt is more than just a fun accessory. It has a pistol holster attached to it. Meanwhile, our male Fusilier's riding trousers might be a bit more modest, but they make a statement nonetheless.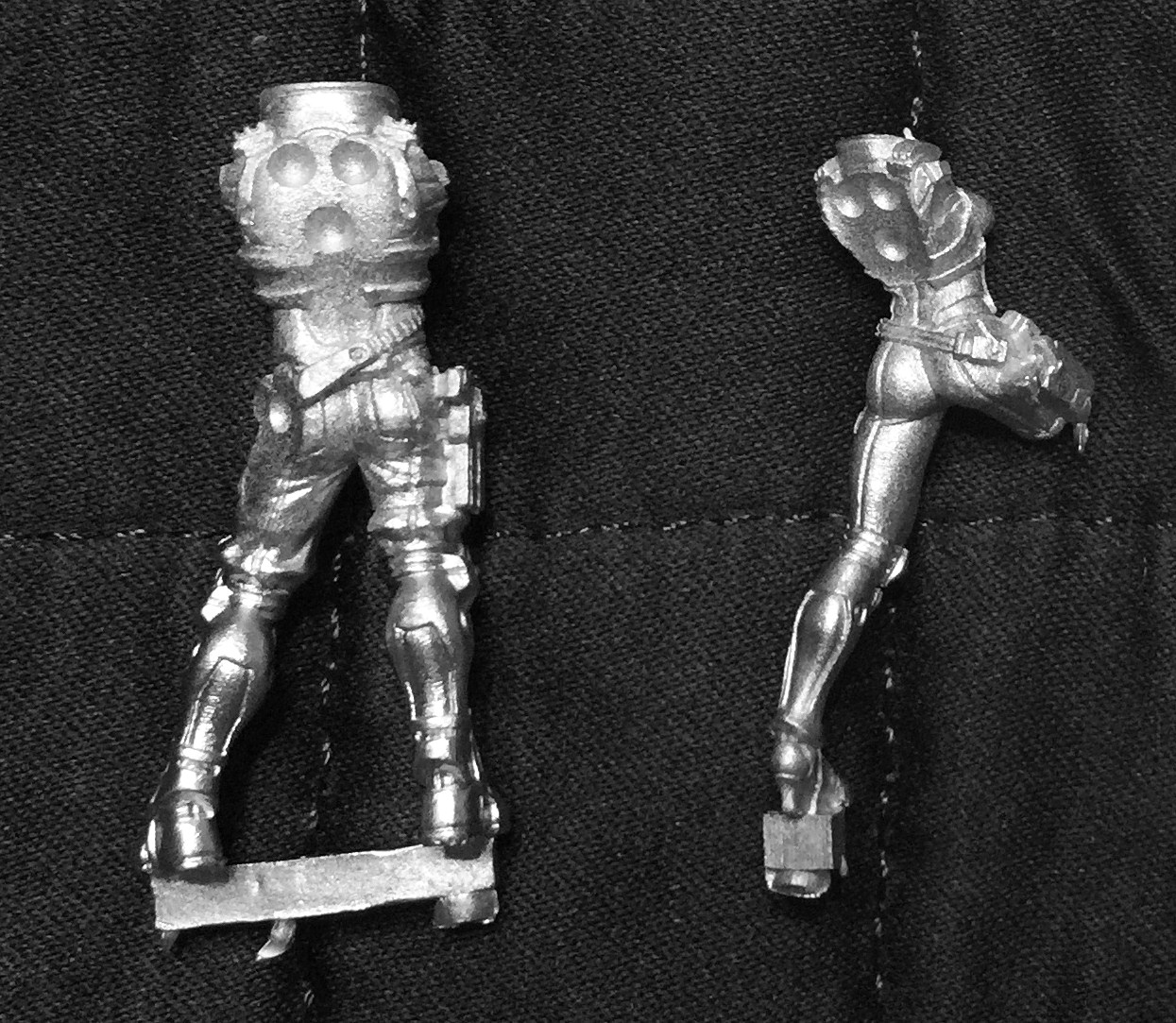 The angle we all really wanted to see.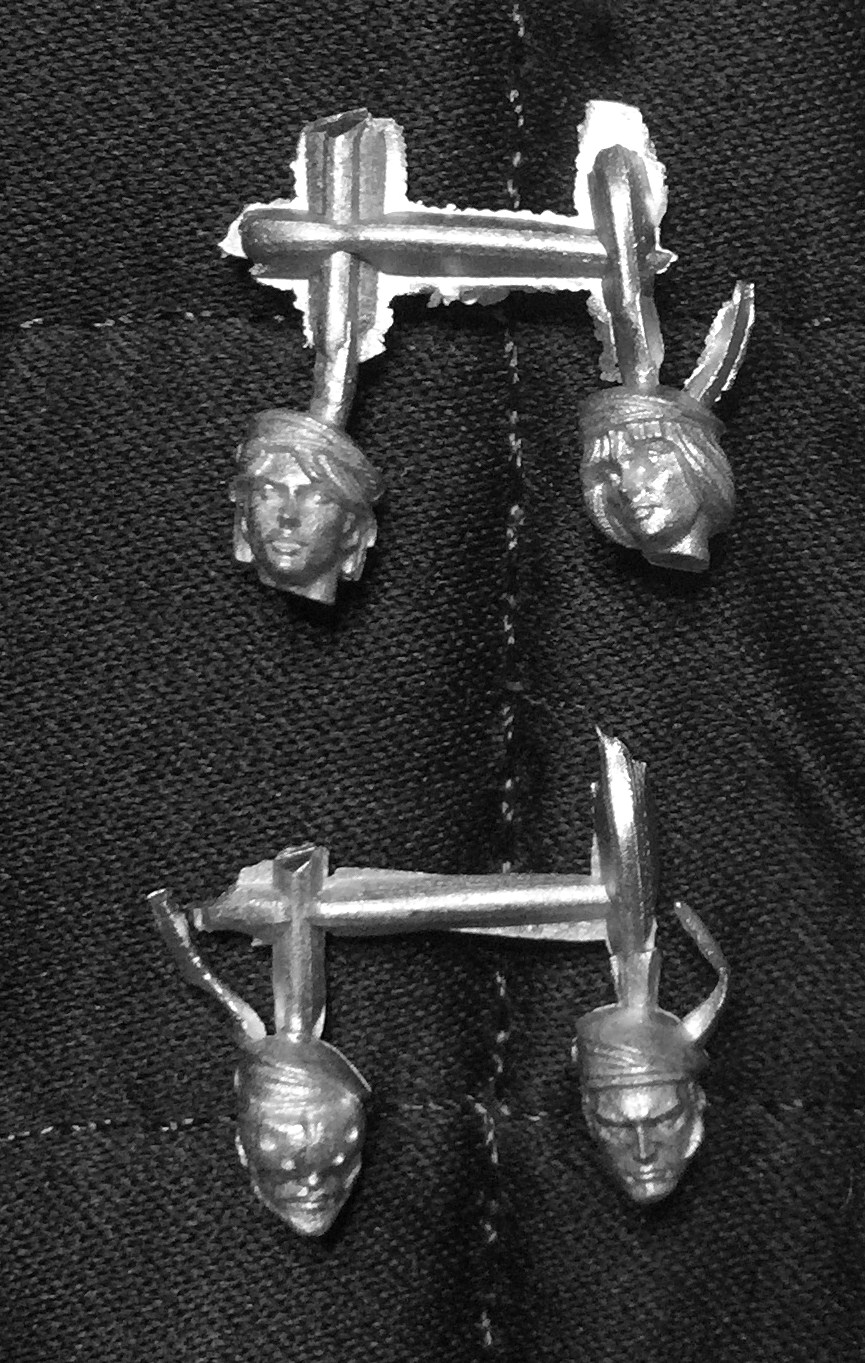 To bangs, or not to bangs? The women of Pan-O make a strong case for both looks. Regardless, short and sassy seems to be the in look for lady locks among the fusiliers this spring.
And what is this headgear our hacker is sporting? So retro! Apparently this is required gear for hackers. I'm sure Chris Hemsworth will look fabulous wearing one of these in Blackhat.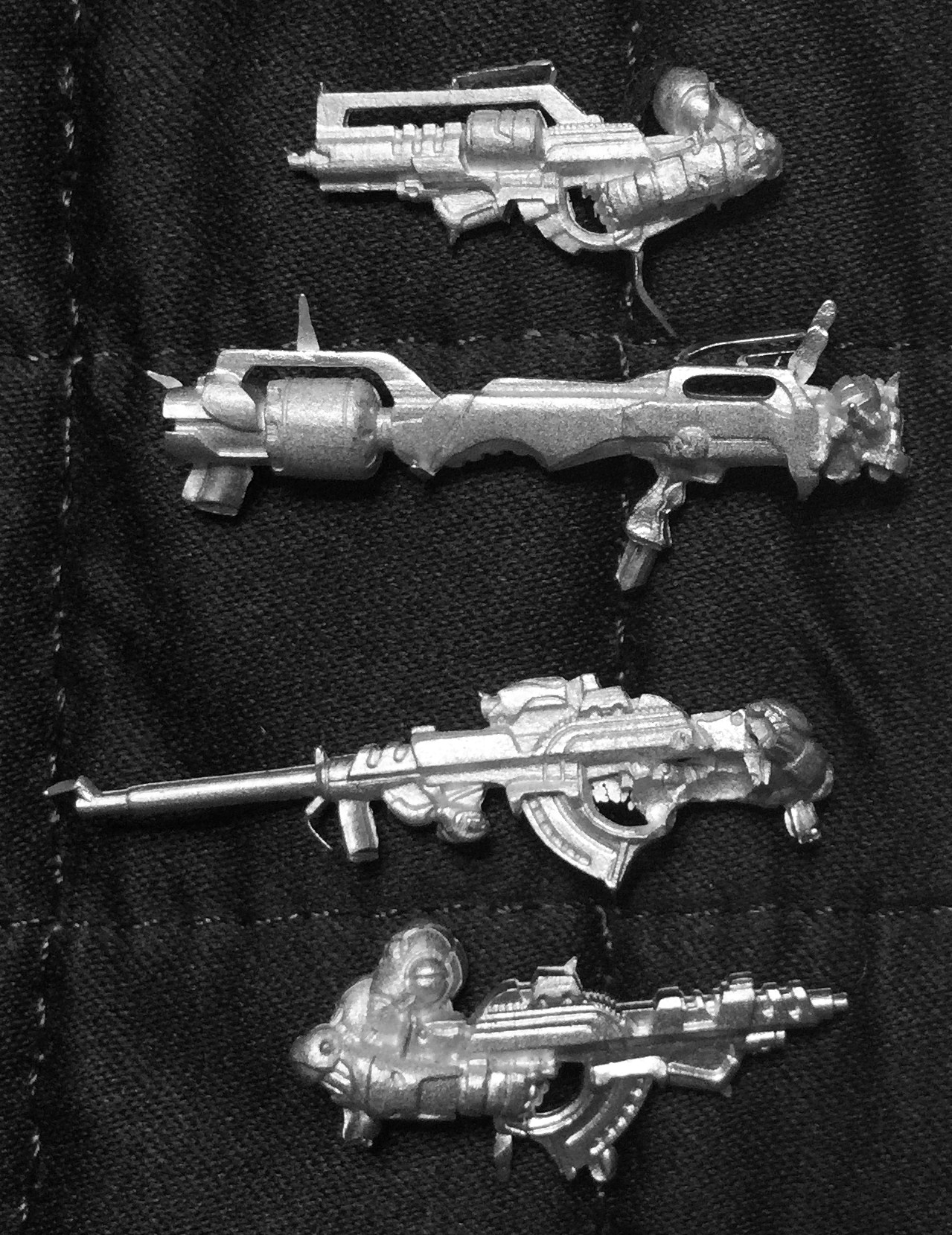 Heavy artillery accessorizes well with any ensemble.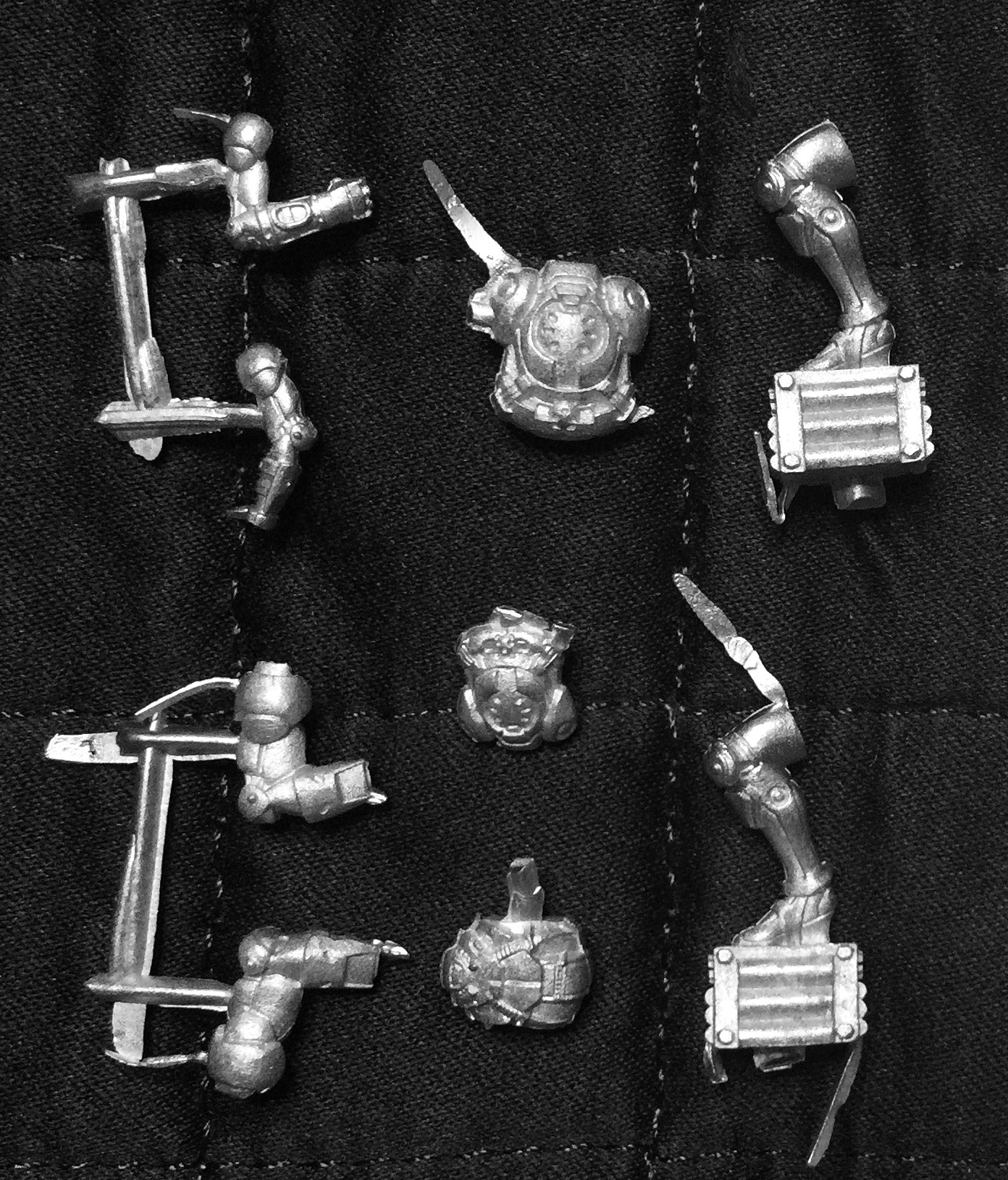 Pan-o's Fusiliers are too confident to let themselves be embarrassed wearing the attractive men's carry-all you see in the lower center.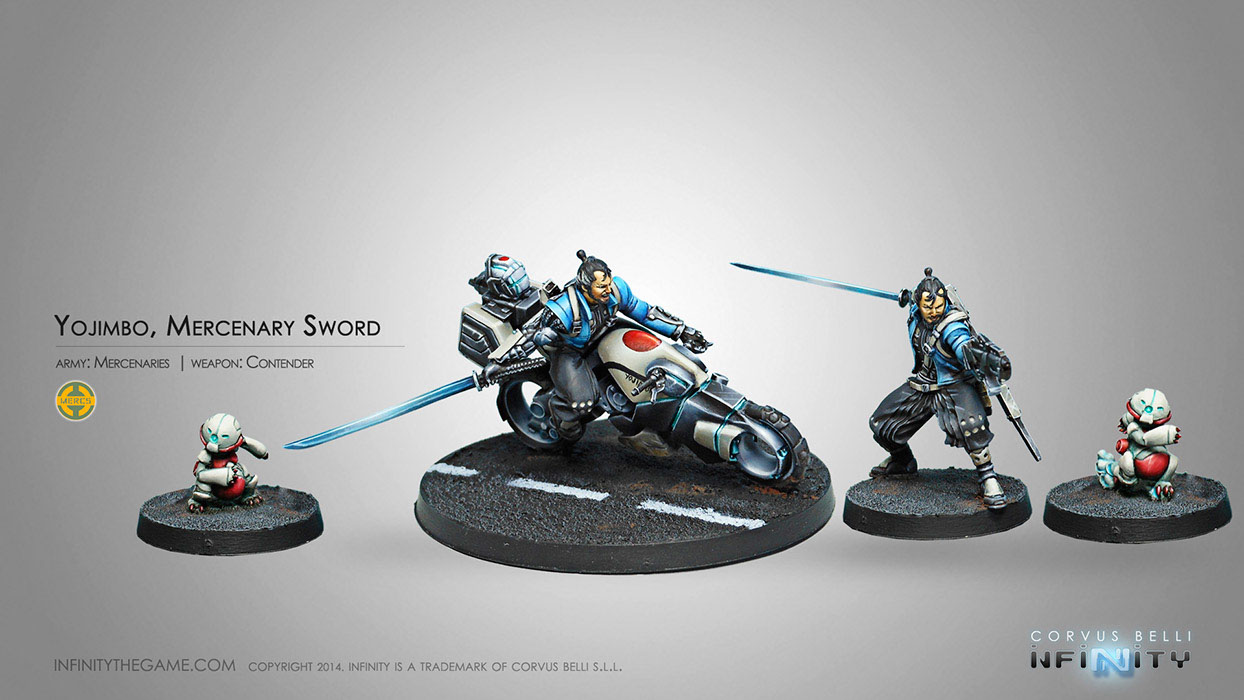 Alright, enough jokes. Let's get serious. We've got a freaking ronin on a freaking bike here.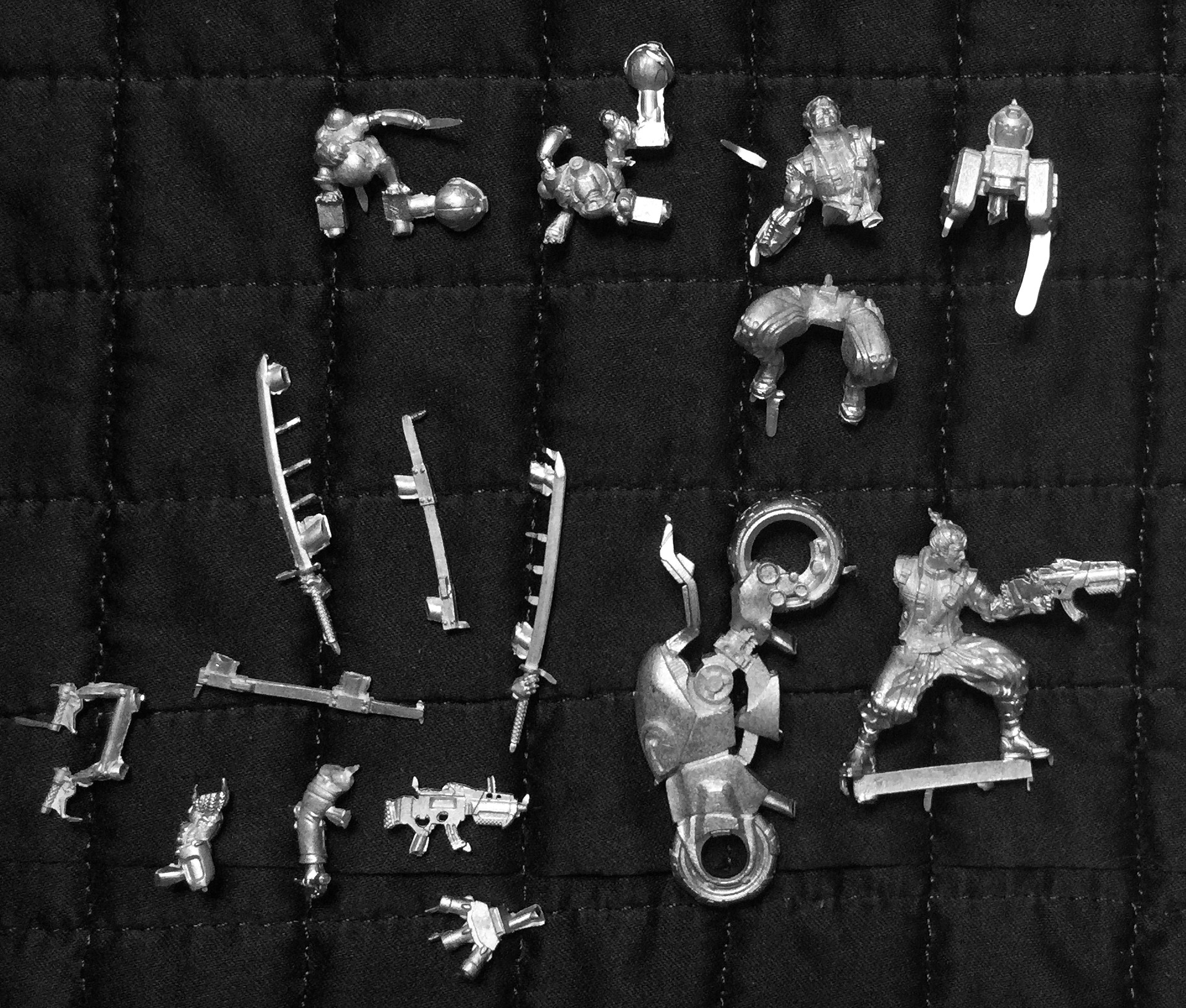 Let's face it, we all like to brag about how our favorite minis game is the superior one.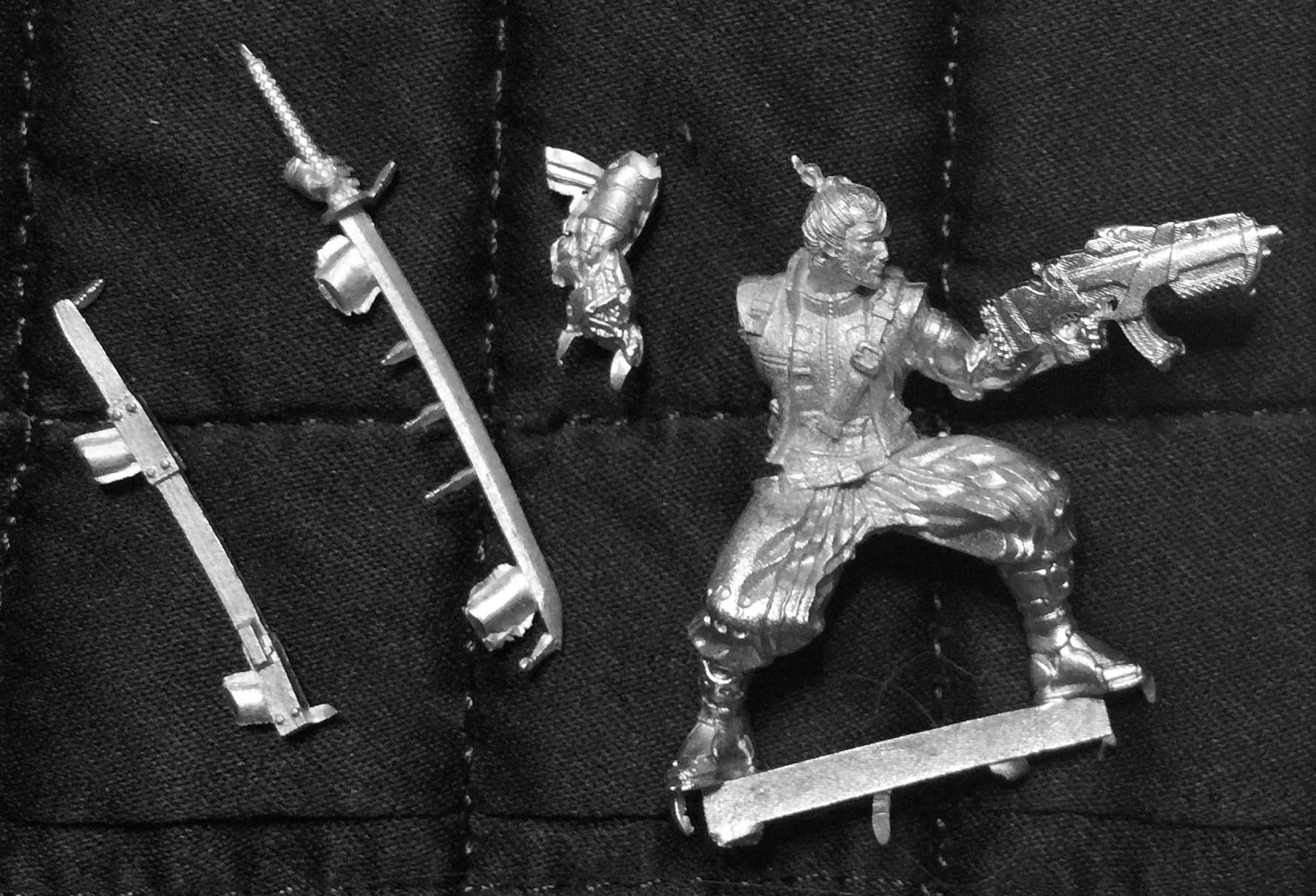 These arguments can go on forever, because it's all really just a matter of opinion right?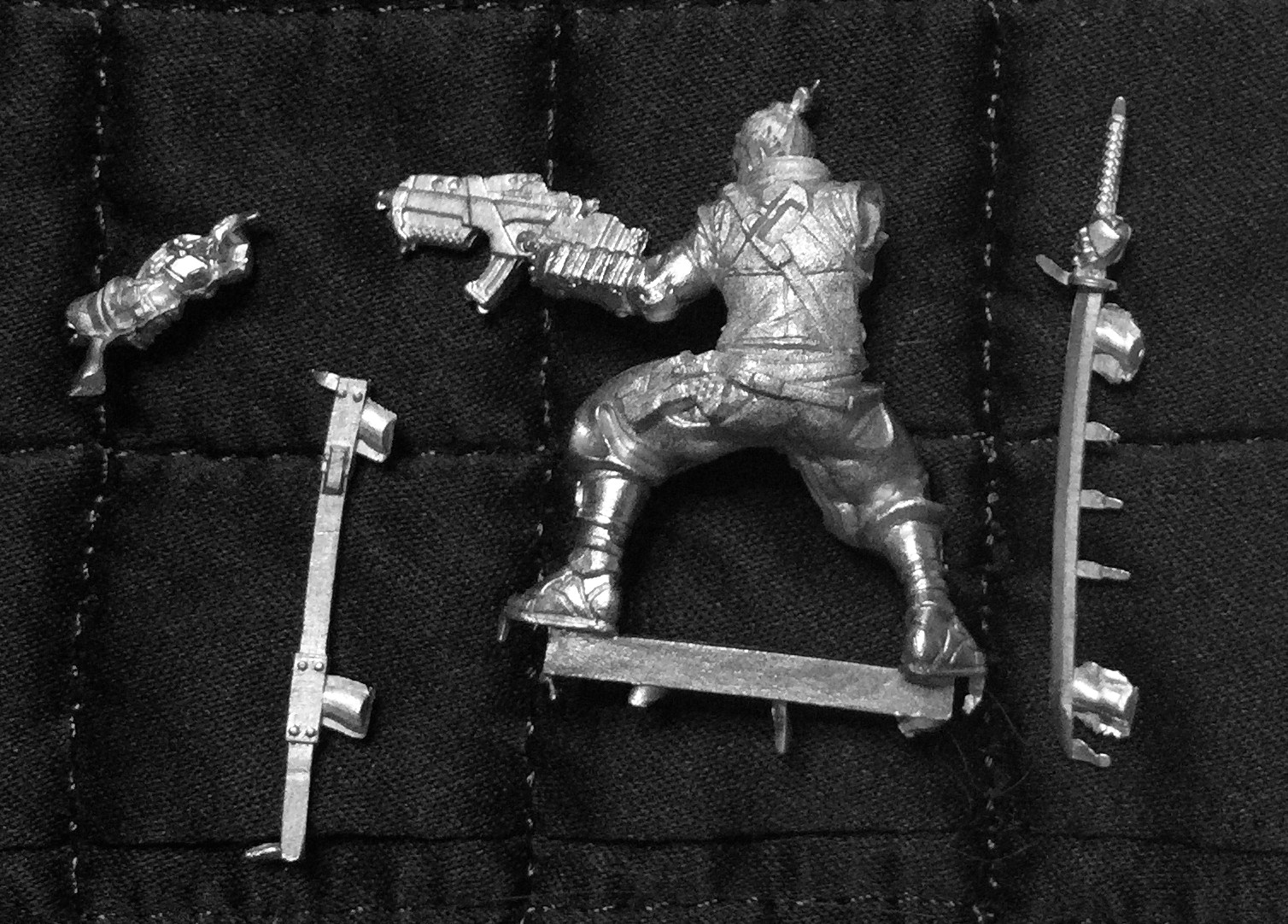 I mean, you can't actually prove that one game is better than any other can you?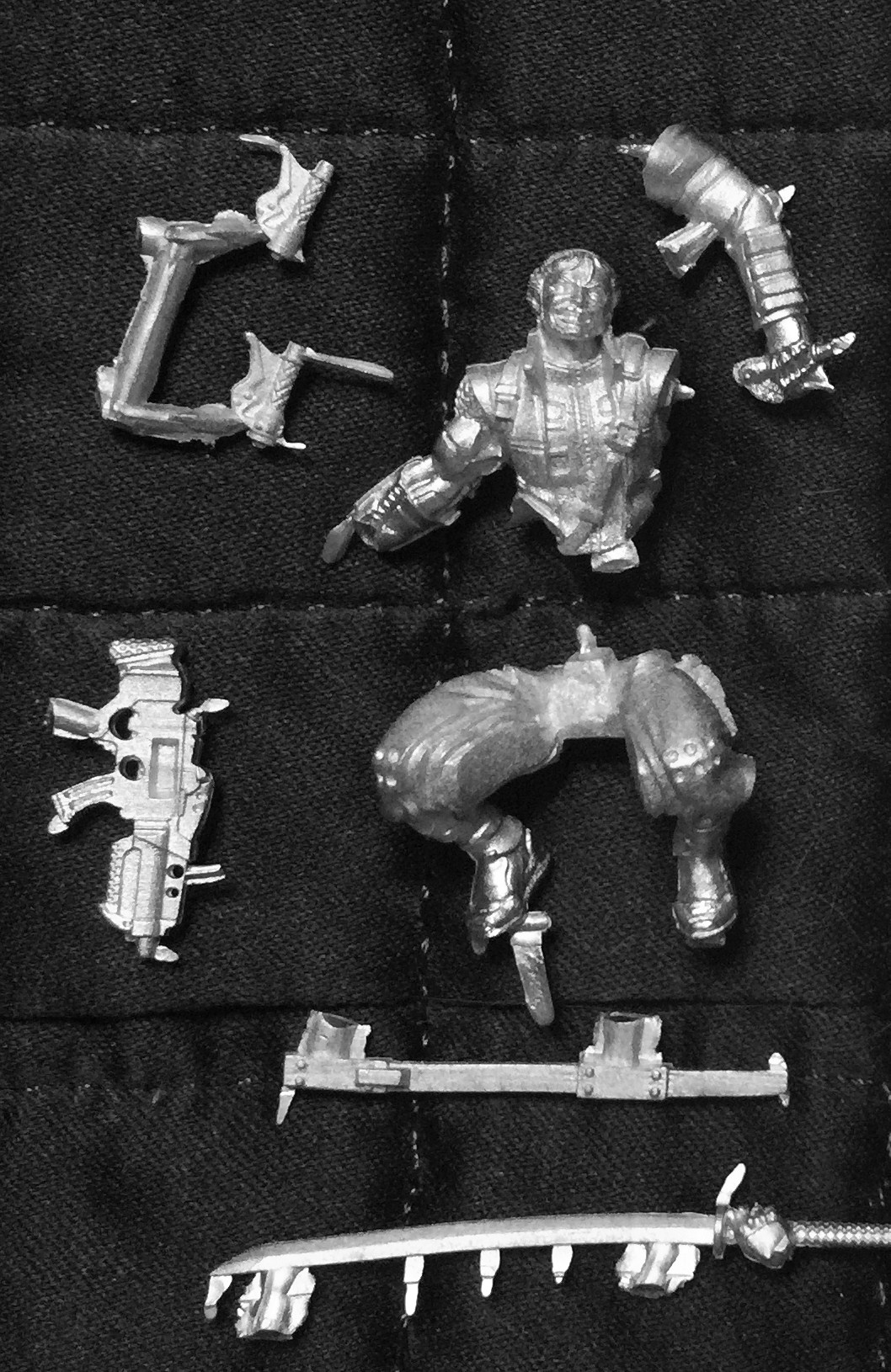 Well that just isn't true anymore.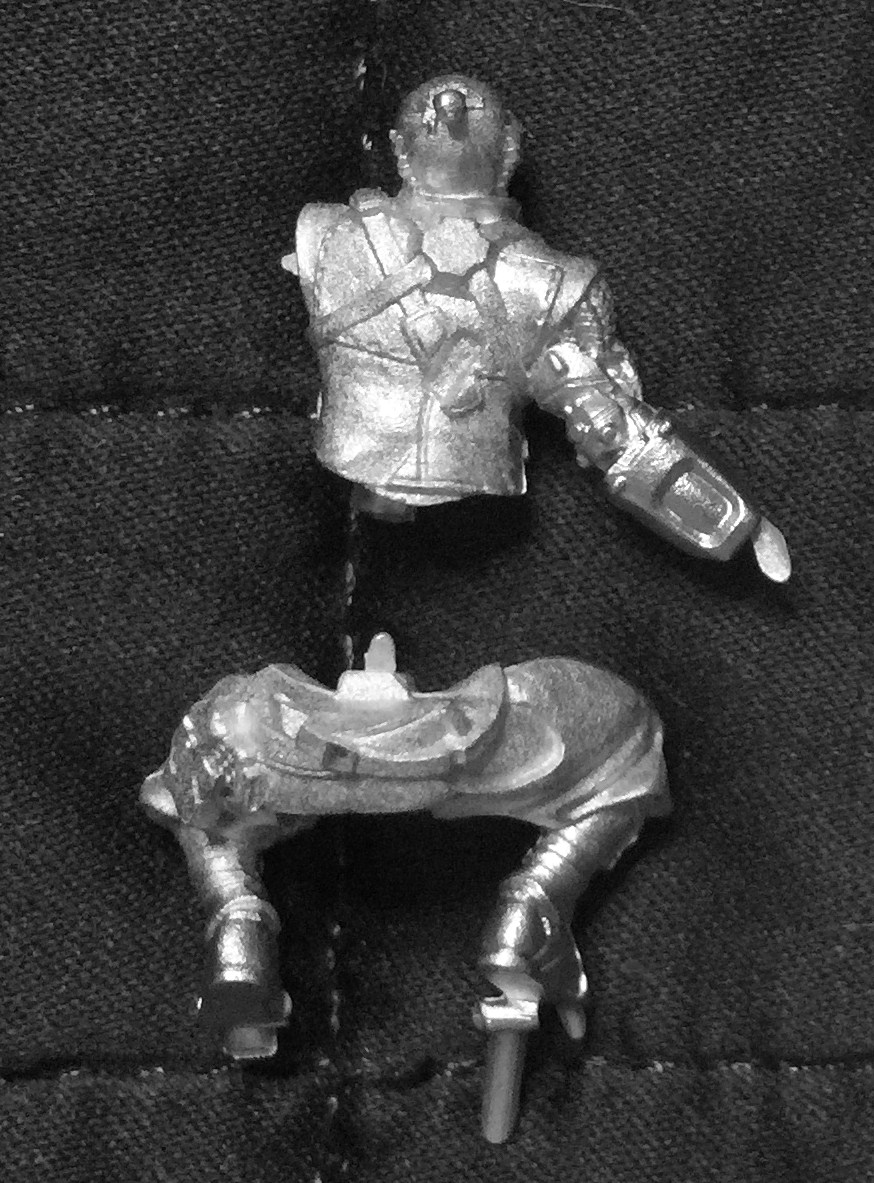 Infinity has a Freaking Ronin on a Freaking Motorcycle.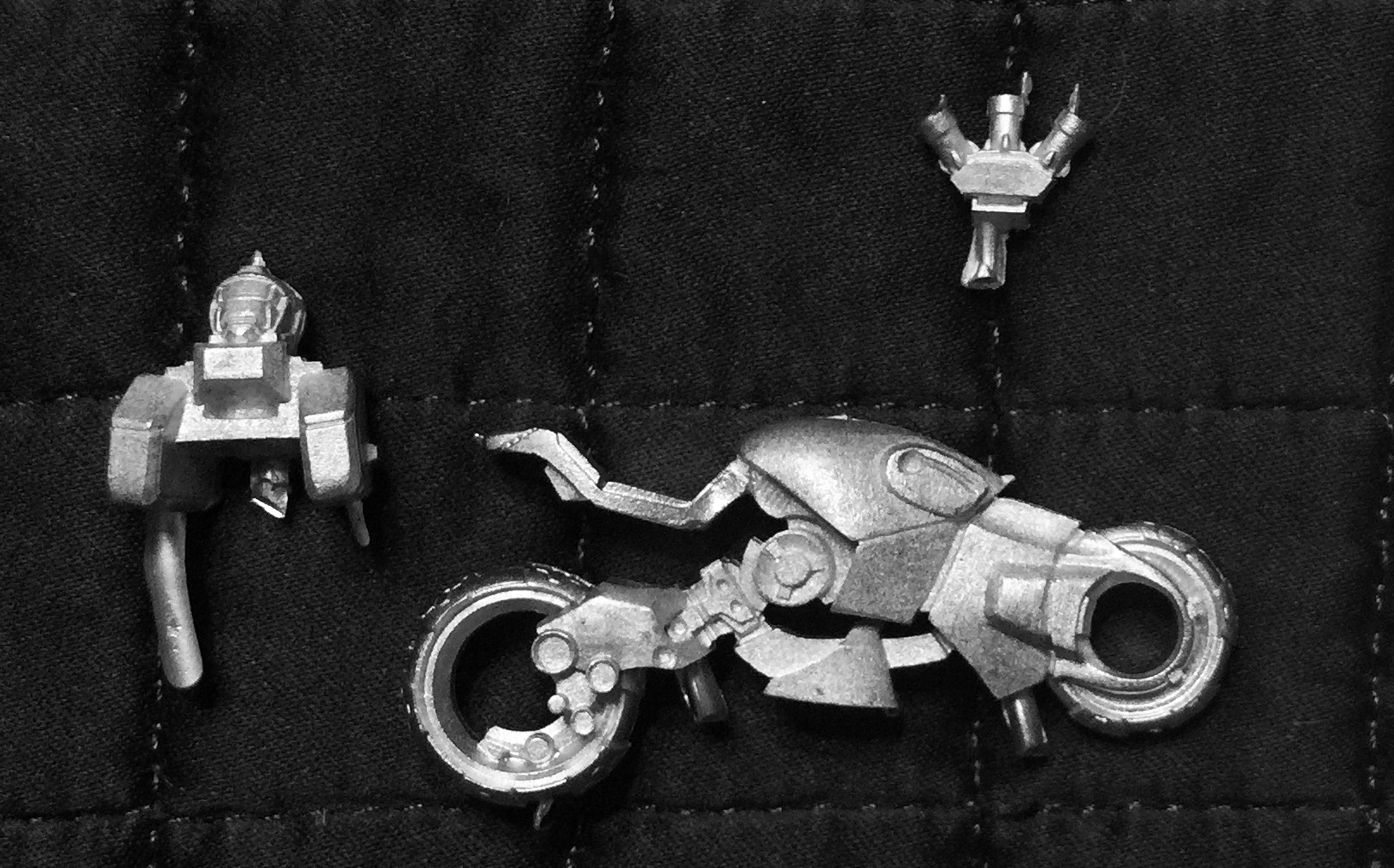 Your argument is invalid.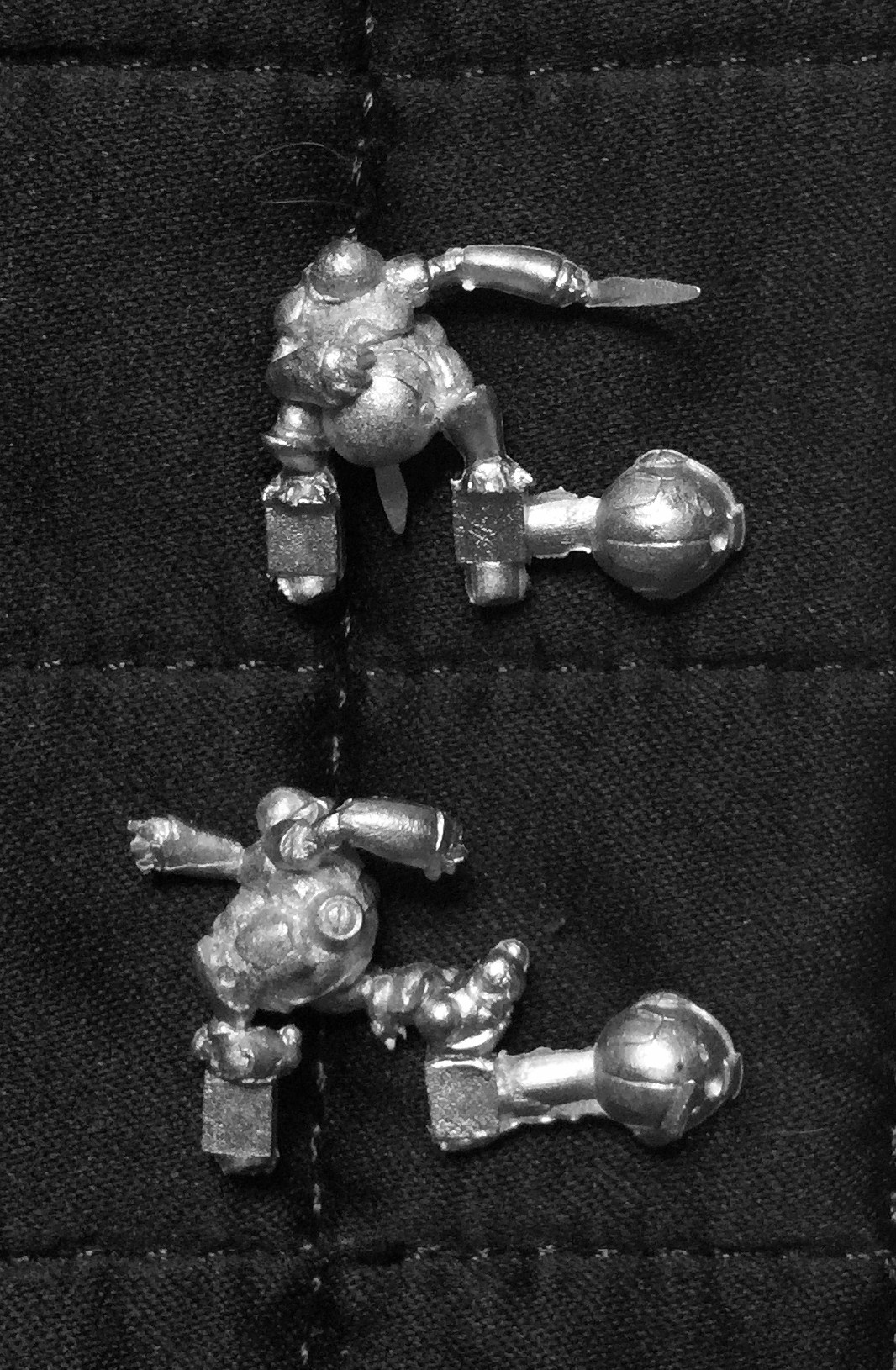 Also: Crazy Koalas.
~Hope you enjoyed the article. You didn't take anything I wrote too seriously did you (except the part where Yojimbo is awesome)? I do a lot of these unboxings and it gets dull as anything to write "here are the arms," "here are the legs." over and over again. I love all these models, Infinity, and plenty of other game systems besides. What do you guys think?