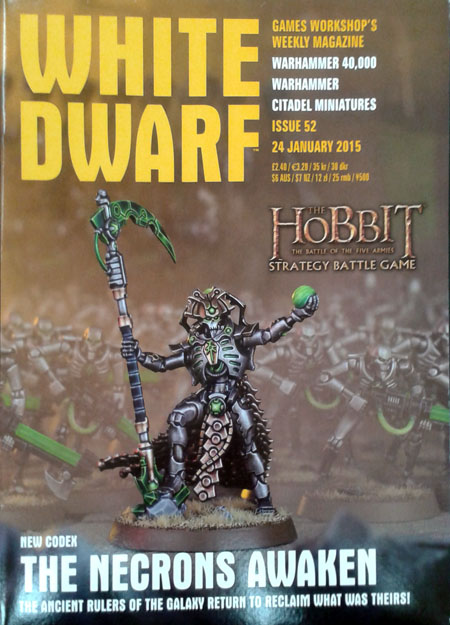 We have a new codex, and it is Necrons! The new White Dwarf has been spotted and it looks good!
Here's the spread, and it's all evil robots! Also notice that the Necron Warriors have the 'old style' rods for their guns. It appears that those warriors in the Shield of Baal book were just conversions as the White Dwarf stated.
Pretty easy conversion though, and it looks great!
Pics courtesy of La Taberna De Laurana make sure you checkout their Facebook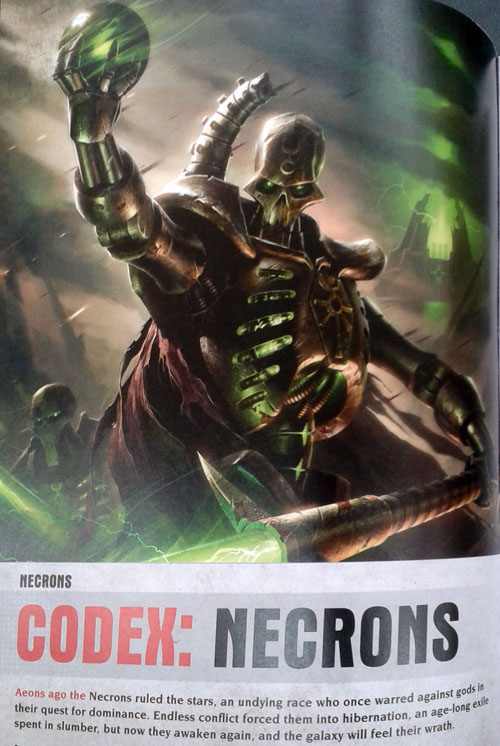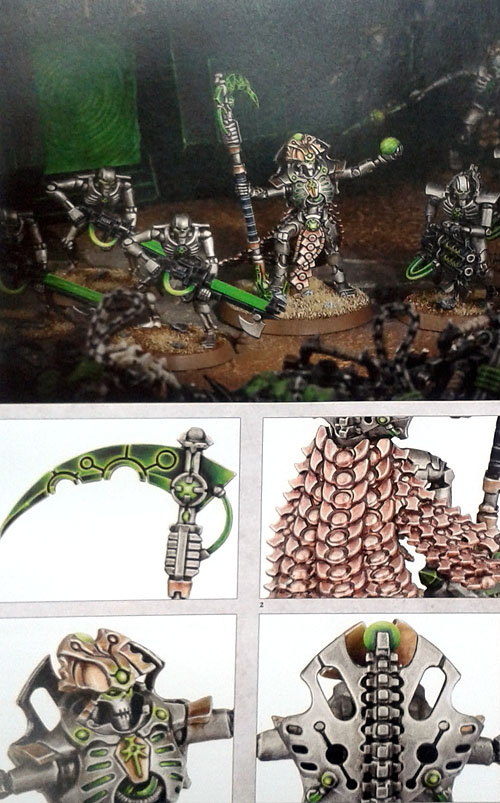 Full picture spread over on the