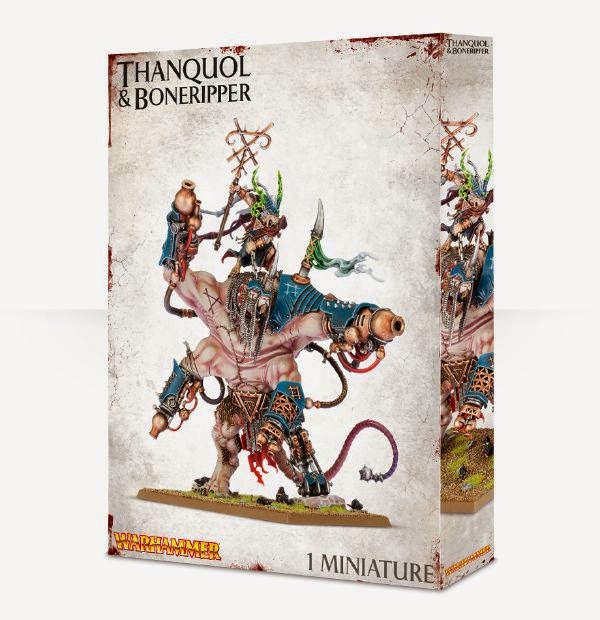 Thanquol and Boneripper have burst on to the scene in the latest White Dwarf, as the Skaven are poised on the precipice of the end times.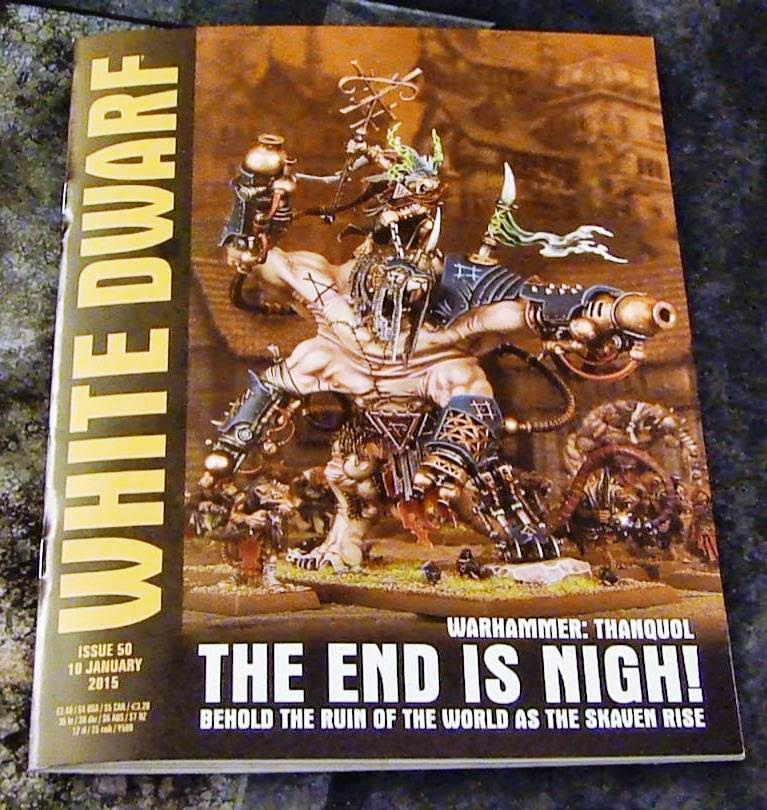 Another great issue is here featuring the 'big cheese' and his lapless sidekick, a great Paint Splatter Article on how to paint the new kit as well as their official rules.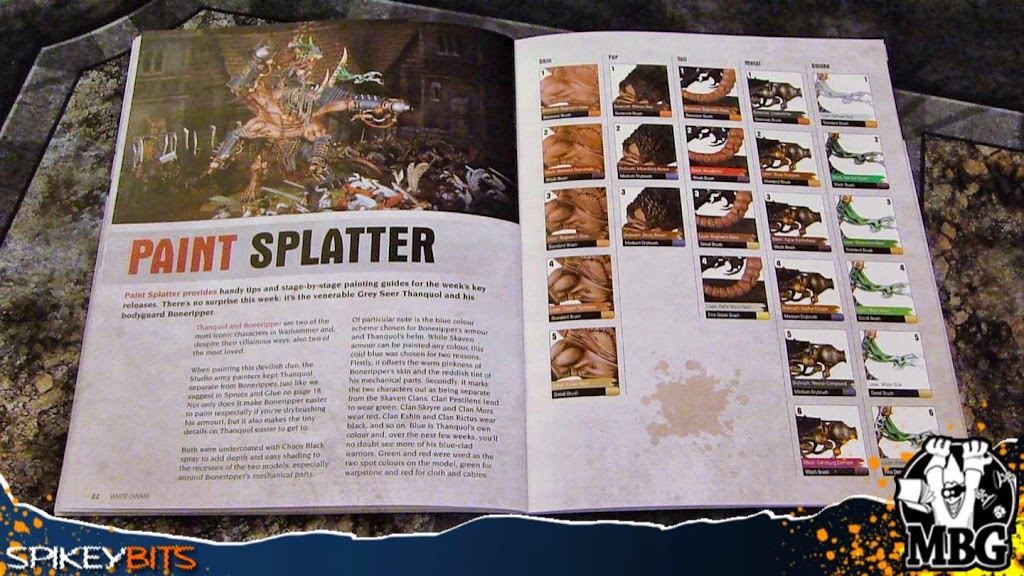 The White Dwarf team put out another great Paint Splatter article, as this thing really covers a ton of different techniques from Warpstone to rat fur!
Plus a new general assembly article in the  Sprues and Glue segment, and more background as well.
If you confused on exactly what's going on in the Olde World and when, this issue also contains the 'definitive' End Times Chronicle Timeline from all FOUR books (caution spoiler alert).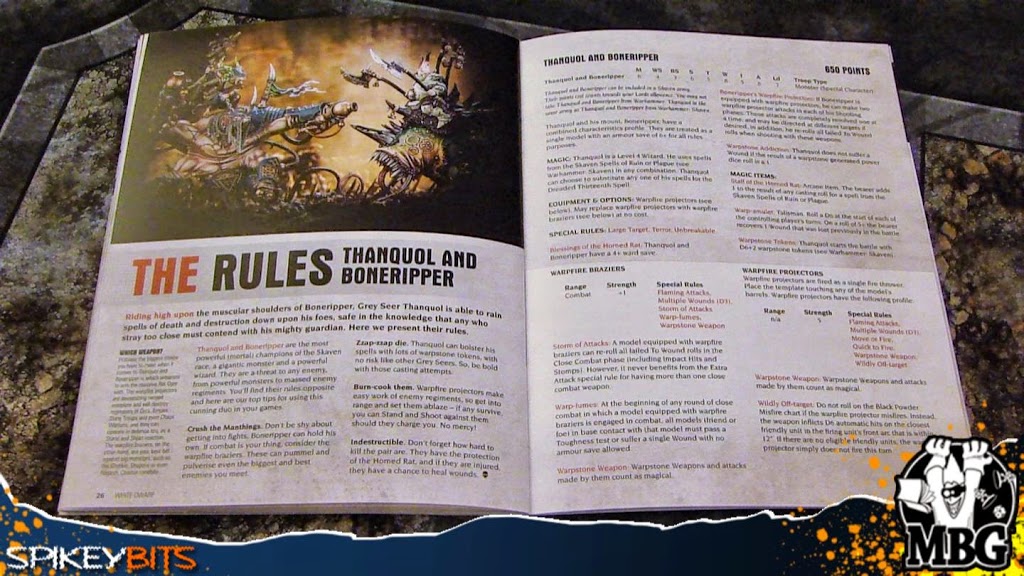 I can hardly wait for all the Skaven sneakiness in End Times 4!
spikeybitsmedia