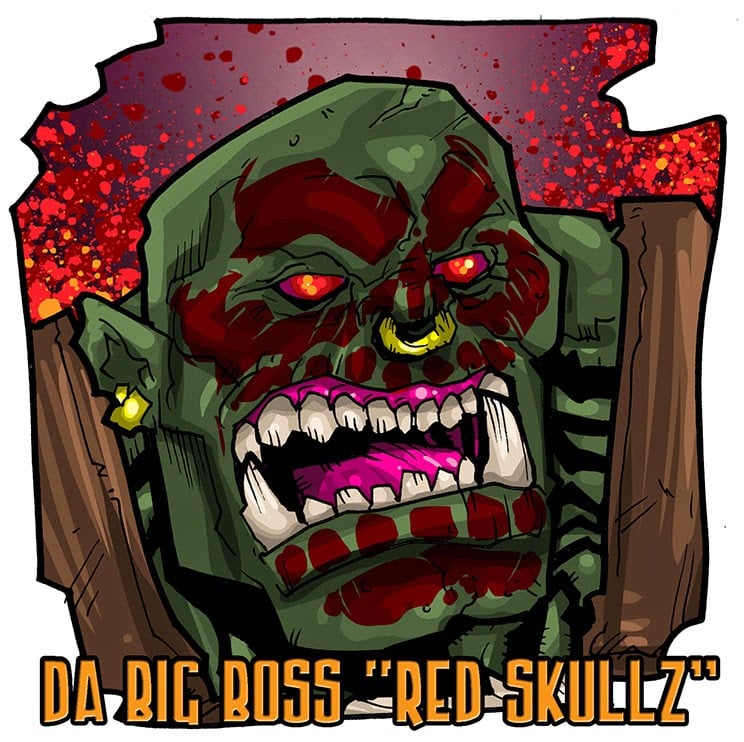 No updates last week but fear not, it's time for that iconic 4th edition Chaos Dwarf unit, Blunderbusses!

Hi! I`m Tommy from the blog bigbossredskullz and we are making a retro 4th ed miniature based Chaos Dwarfs army!
Article index
If you haven't read all the parts in the article series the index is right after the jump.
WiP
Remember the Daemonsmith from last week? Well I needed to base the Daemonsmith like that as he's bunkered in like this.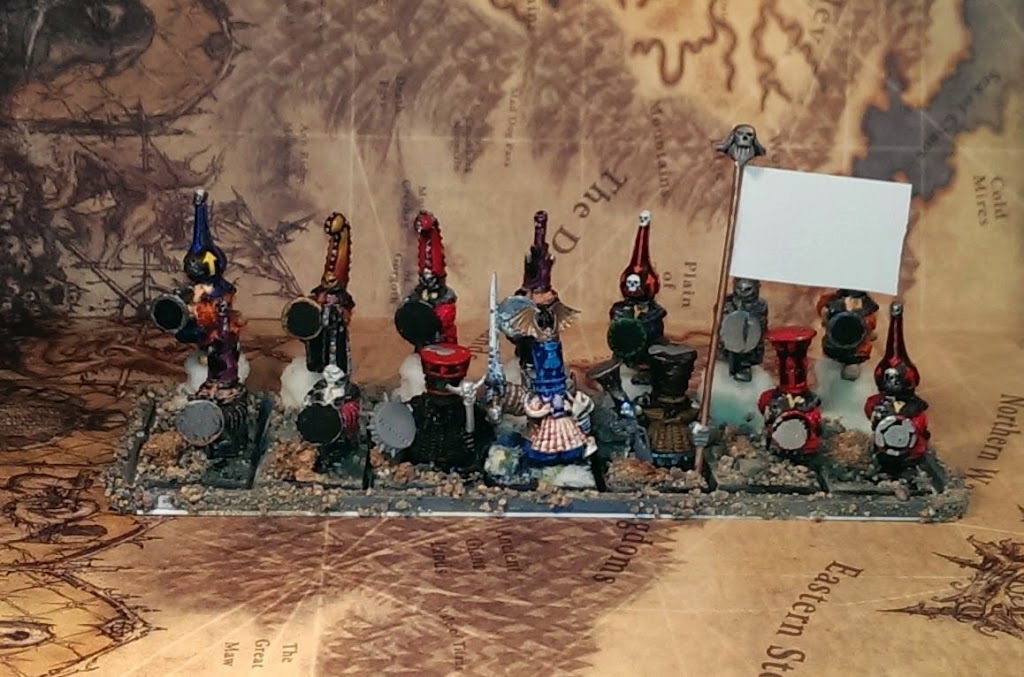 Same as with the Infernal Guard I based this unit on 25 mm bases. Since I only got the first rank guys and I didn't want them to shoot through the first ranks necks/hats I ranked them up so everyone is in the clear. I also didn't have any command groups left but with some spare monopose warriors I made a musician and a standard bearer. On the banner top you can see the old top for the Daemonsmith's hat (back when he was a great taurus rider). The musicians drumstick is from old Azgoraths banner I think. Ah well, important to recycle key bits in my opinion regardless of source!
Finished Blunderbuss unit
Nothing revolutionary paintwise, just sticking to my main scheme. Taken me ages to get this unit done as I just haven't had a chance to paint anything basically the entire holidays.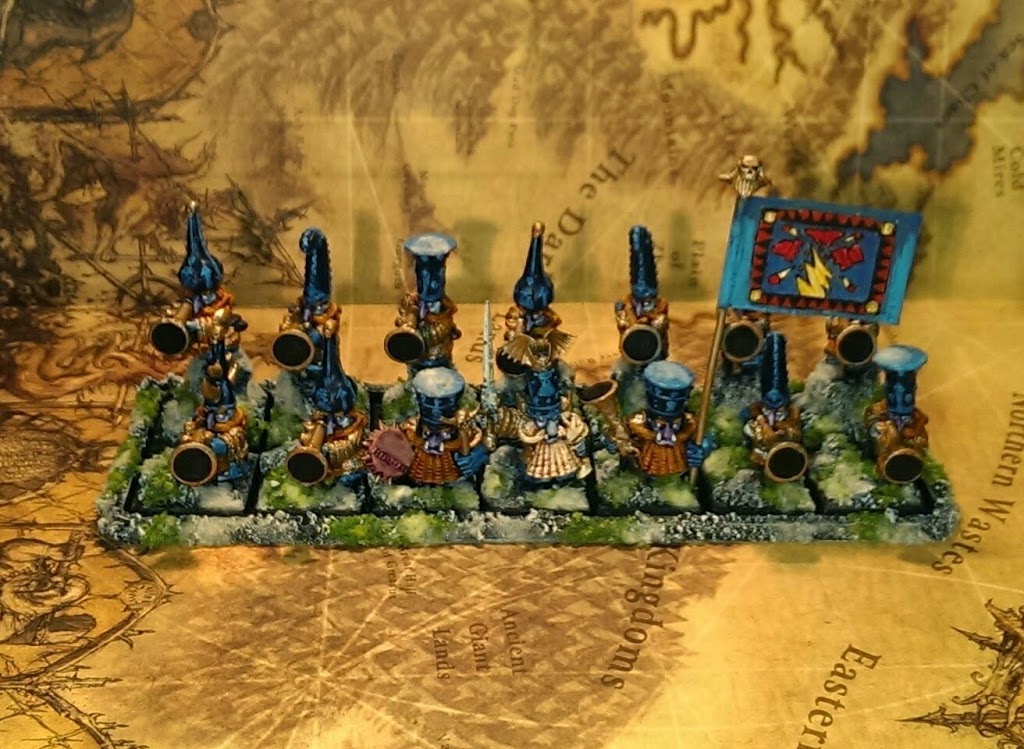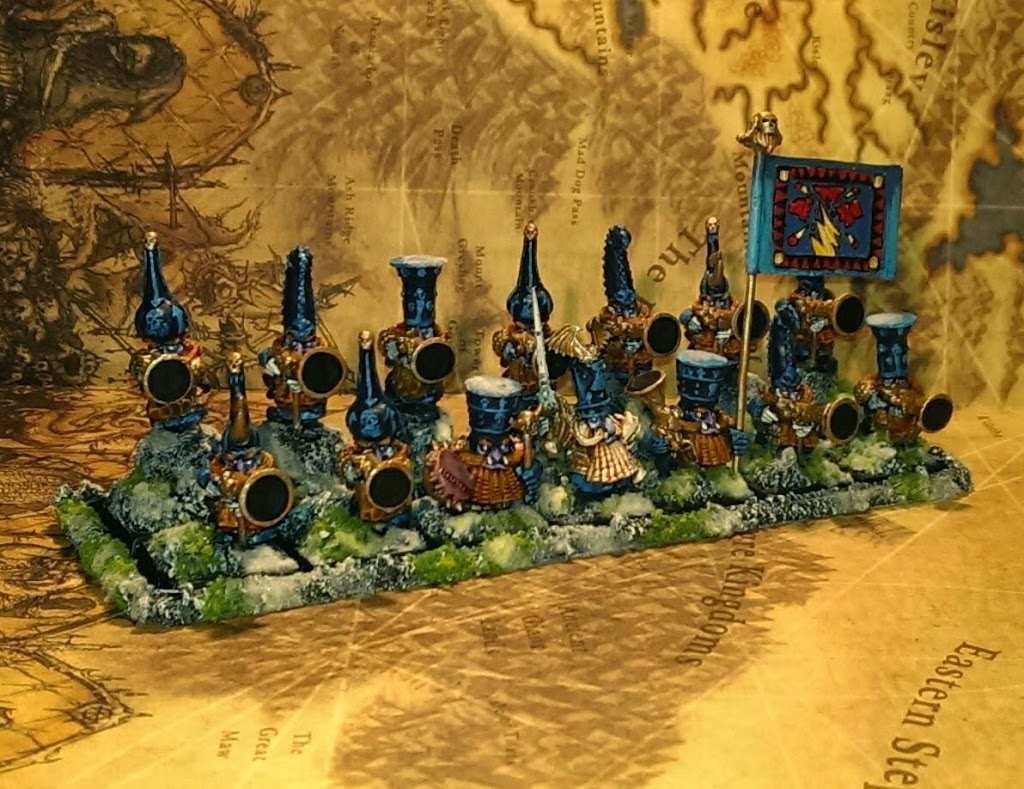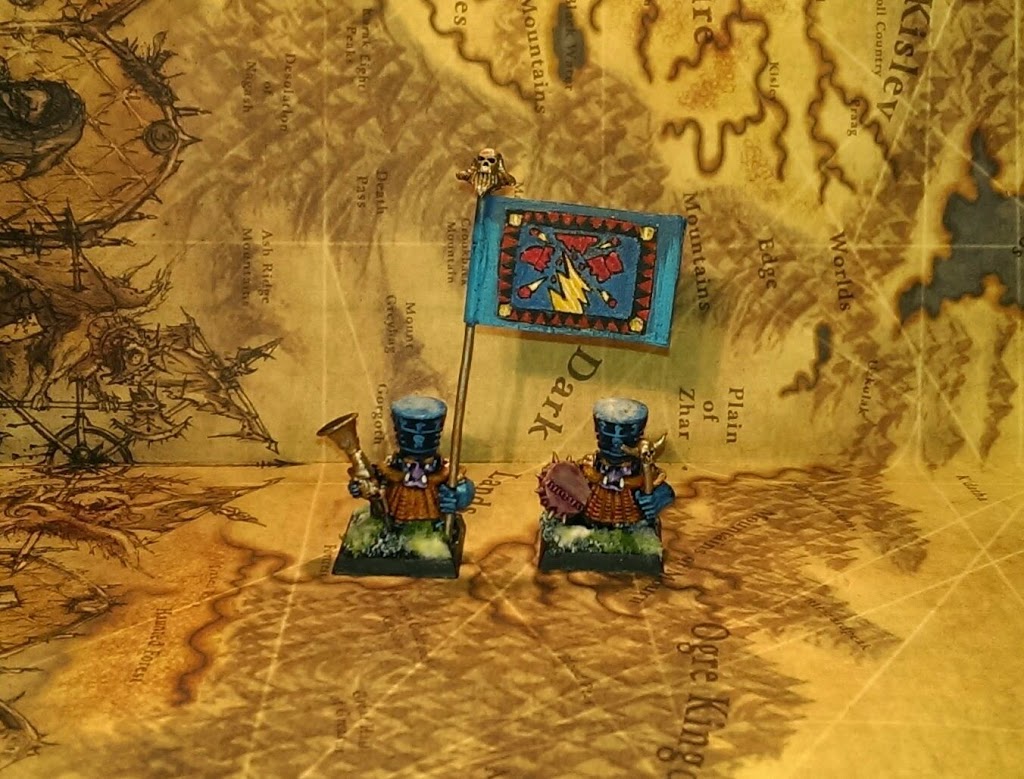 Banner needs some more touchups but I just needed to get something done again! Funnily enough I'm most happy with the circular black dots on the barrels.
With this unit I've got over 750 points of core complete so I'm closer to the 3k goal than I originally thought. Nice!
Next week I'm starting on my kustom K'daai Destroyer. If you liked the Iron Daemon and the Bull Centaurs you'll love this! Meanwhile go check out my new years vow or what I have on my WiP bench on my blog. Spoiler on my next article series right there!
That's it for this week! Anyone else struggling to get going with hobbystuff after the holidays?