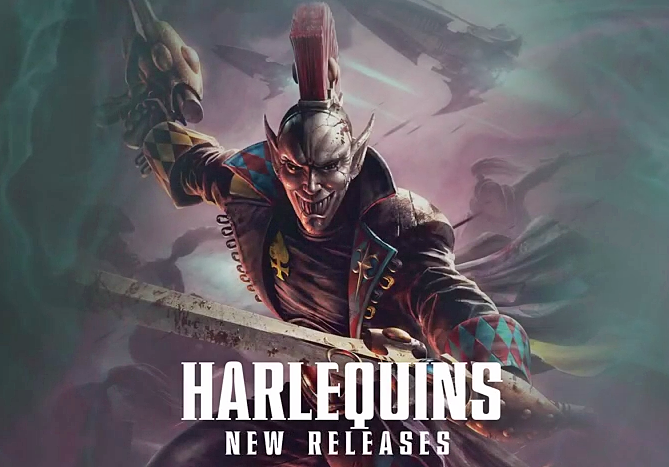 Hot the heels of the Skyweaver jetbike comes the first glimpses of it's bigger stablemate.  Come see!
Images via L'Astropate and Tiller5
First up is the bit of Harlequin artwork that Tiller5 reported as coming with his Harlequin pre-orders when they arrived:  Take a look at the vehicles above and to the left of the central Harlequin.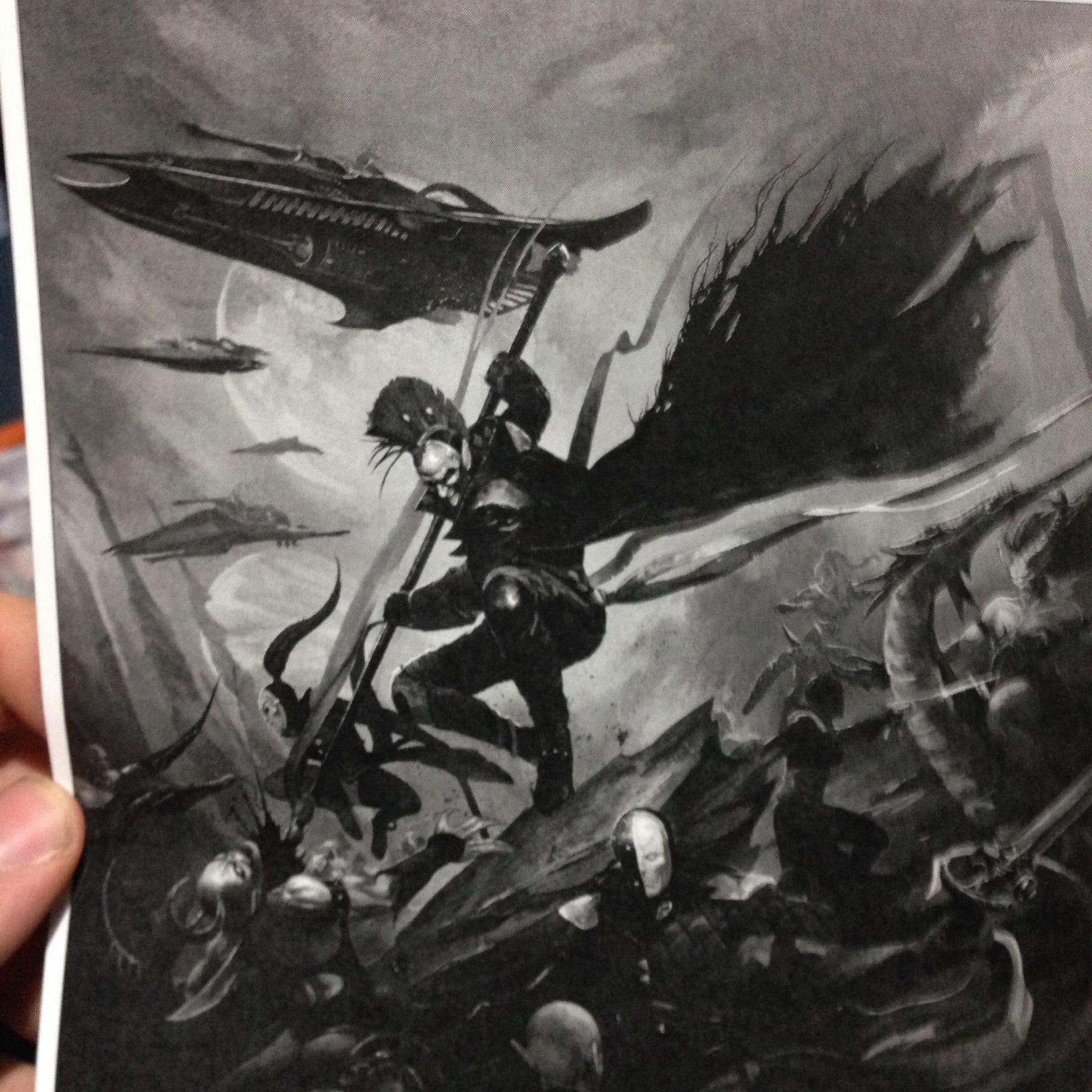 Then look at this image via L'Astropate.  ignore the beautiful Skyweaver jetbikes in the foreground, and instead look at the background to the upper right…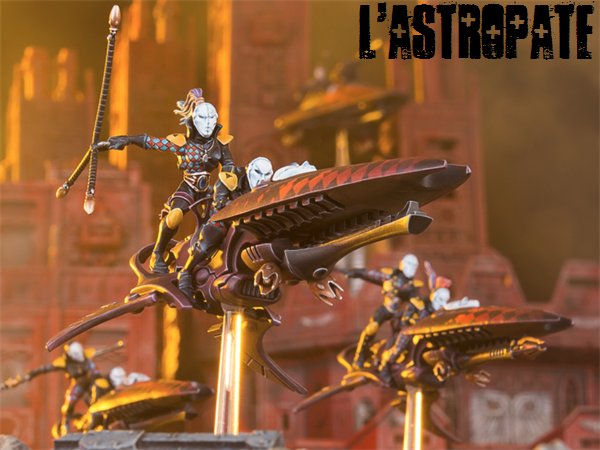 Again, GW loves to play the "hidden in plain sight" games with new minis.
~What do you see?