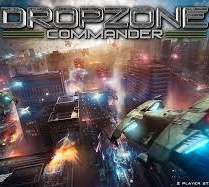 Welcome back for another instalment of the Tactics: Shaltari Tribes series. Today we're going to cover the head honcho himself: the Coyote Warstrider.
The Shaltari has only one Command unit outside the special characters in Reconquest. Since Commanders are required in any game of significant points value, it is important to consider their merit. Regardless of whether you like the Coyote Warstrider, it will be a part of your armies when playing Shaltari. Since we know it must be included, it is important to consider the value it brings to the force.
Command Value
The field is yours, commander…
One of the biggest debates is what level of Commander you will want at each points value. I've found that superior soldiers require superior Commanders, and I've never regretted the points I spend on a Commander. I almost always insert the highest level Commander I'm allowed into my list as the first selection, and then I try to never use it to shave points unless I absolutely have to do so. While the price may seem exorbitant at first (I know it did to me), it will pay you back big time as the game progresses.
Even if a Commander provided no other benefits to your force, his Command Value is more than worth the price of admission. This unlocks two key elements of a Dropzone force: the Command cards, and Initiative bonuses.
The Command cards really help to accentuate each force, bringing them to function on the tabletop as they do in the stories. For the Shaltari, this means that the cards bring trickery, technological superiority, and downright deceit to the game. The cards are focused on buffing your forces in ways that make them harder to damage, better at causing damage, and most importantly they add more flexibility and momentum to your maneuvers.
Learning how and when to use your Command cards is a Tactics article in and of itself, so I won't dwell on that aspect for long. It is important to consider with the Shaltari though, as most of their cards are designed to disrupt whatever the enemy is planning to accomplish that turn. This denial buys you even more time to get into position ahead of the opponent. With the highest level Commander leading your force, you will always have plenty of cards to fuel your army's fire. From that extra Espionage card to a better chance at drawing False Diplomacy or Foresight, you can't go wrong with a hand of six cards.
Anyone who has played Dropzone Commander once knows that the roll for Initiative at the beginning of each turn is one of the most pivotal aspects of the game. For certain armies and builds, this role is mitigated in importance. For the Shaltari Tribes, however, I would argue that it is crucial to win this roll as often as possible.
On the first turn your Command Value will rarely matter, as the Coyote is rarely on the table. We can afford to be reactionary with our initial moves, and letting the opponent deploy his forces ahead of you shows you where he plans to dictate the course of battle. Once this is determined, it can be more successfully circumvented, leaving the Shaltari mobility to tear into the exposed flanks of the attack. On subsequent turns, winning the Initiative allows the Shaltari to fire and maneuver into cover with their exposed elements, or to allow the opponent to go first in an attempt to open up an ambush.
Command Value plays a very important role on the battlefield, and for the frail Shaltari units it is important to buff them with a high level Commander. If you meet an opponent who decides to play a very low level Commander, this will allow you to run rings around his forces at your own pace, with a large hand to dictate the pace of battle when things get close.
The Coyote
Fear the Reaping Hand.
All that knowledge is well and good, but we also want to get the most out of the Coyote itself in terms of offensive power. For its points value, the Coyote is meagre in damage output when compared with the likes of the Caiman. It is pretty poor in terms of utility as well, when compared with the Jaguar Warstrider. With all that said, what exactly are we paying all those points for?
Firstly, we have one of the most resilient Command vehicles in the game. A9 with 4DP is no joke, and I have yet to lose my Commander in battle. (I cringe as I write that sentence, knowing it will come back to haunt me…) Add to this a 4+ Passive Save and you have quite the resilient target. A Dreamsnare can further augment his survivability, and then if you happen to lose the unit, you have a very good chance of simply ejecting the Commander to fight another day! None of the other factions can boast of such a possibility, and since I always have a high-level Commander this part of the unit really adds to the total worth.
Next we have the damage output aspect of the Coyote. While it doesn't quite match other units with a similar points cost, you are paying most of your points for the survivability. Still, the Coyote is no slouch when it comes to punching back.
I primarily use my Coyote as a backup unit to my Jaguars, fielding them all around the Dreamsnare and basically using him as a third pair of Gauss Cannons. This keeps him centralized, covered by AA weapons, and potentially hidden. I will frequently use the Jaguars and Dreamsnare to screen him from incoming fire, using his shots to punch out enemies that are closing on the flanks.
The Coyote also functions well as a deterrent to skirmishers. His lack of serious weight of fire means that he is more efficient when firing against these light targets. I often use him to turn back or destroy Wolverine LAVs as they attempt to harass my Light Gates. This is equally true against Prowlers, ground-based transports, and light Skimmers when facing other Shaltari or Scourge armies.
Conclusion
The Coyote Warstrider is a fine piece in the Shaltari war machine. It balances well on the Speed/Armor/Firepower triangle, and has additional failsafe measures to ensure the ancient tactician inside remains intact. Use him with a careful aggression, and the lesser races of the Galaxy will come to rue the day(s) your Commander was(were) (re)born!
How many of you have sat behind the controls of a Coyote? What are the best strengths/weaknesses you've found? Let us know in the comments below!
For a healthy dose of gaming insanity, visit us at Enter the Maelstrom.