HOBBY: Welcome to the (Death) Korps! Part 4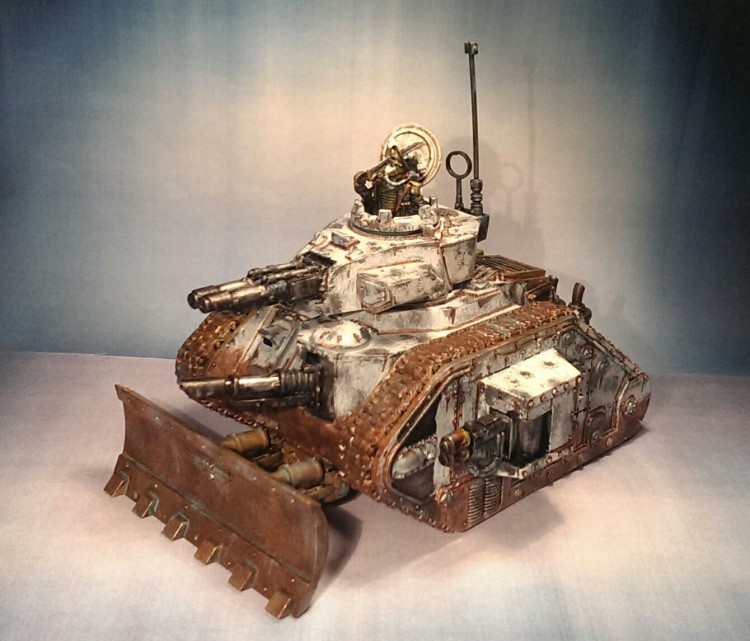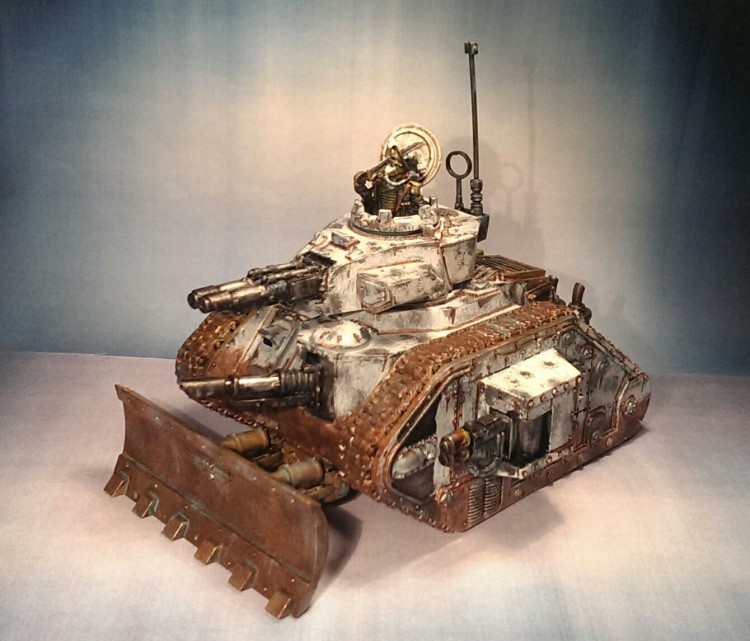 Got my first tanks this week so I just had to get the Commissar Tank painted! Oh and I have more tanks on the go, come check it out!
Hi! I`m Tommy from the blog bigbossredskullz and we are making a Death Korps of Krieg army!
Feels like I've been waiting forever to get my tanks but this week I got a major haul of 2nd hand tanks. Good times 🙂
Commissar Tank
The first tank I got was this oldie.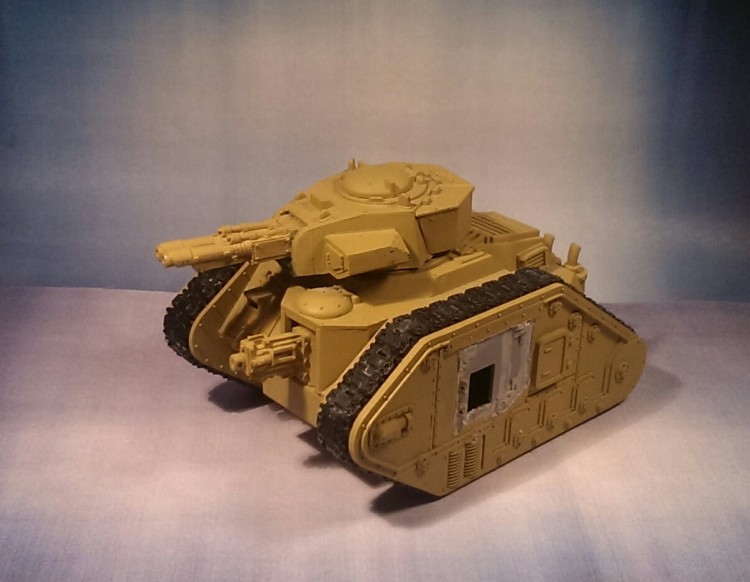 Metal weapons and all. After chatting with a mate I decided to go for the overkill loadout as this was going to be the commissar tank. My bitz box provided yet again, here's how it looked pre-basecoat.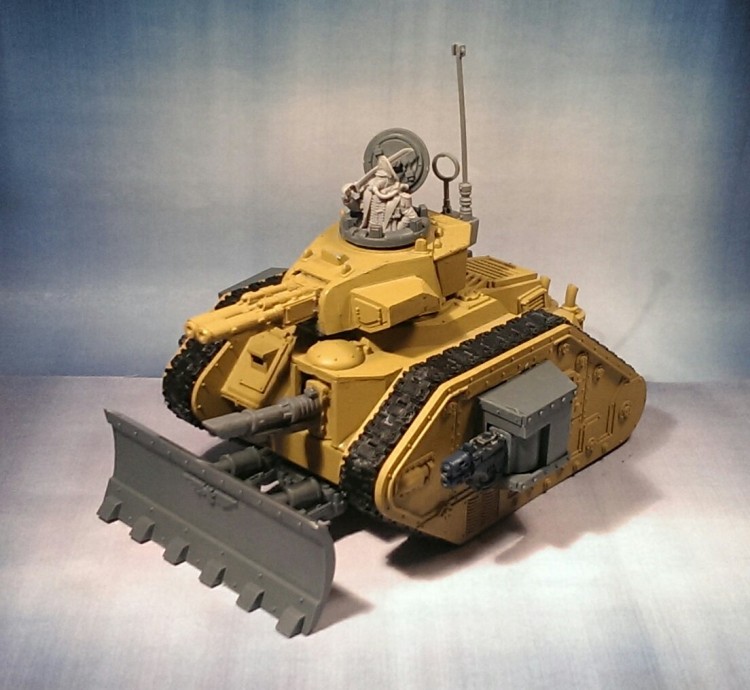 Hull mounted lascannon, melta-gun sponsons and some more bitz and bobs. Commissar striking a pose. What's not to like 🙂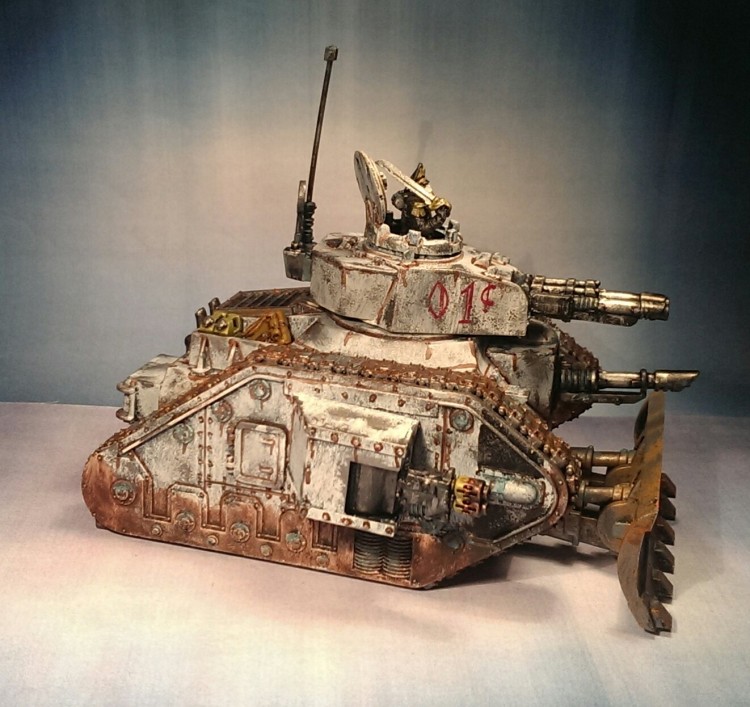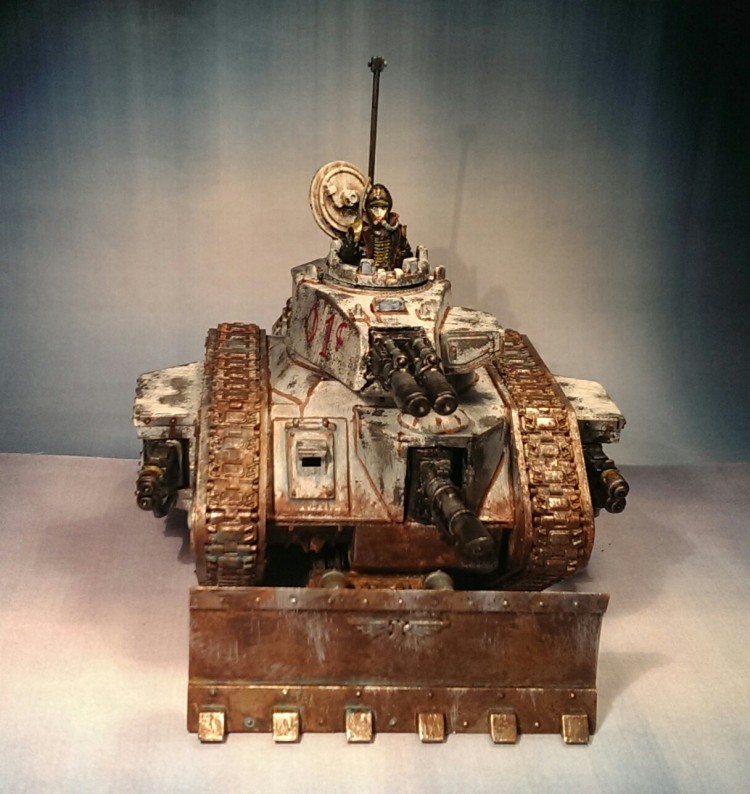 Subscribe to our newsletter!
Get Tabletop, RPG & Pop Culture news delivered directly to your inbox.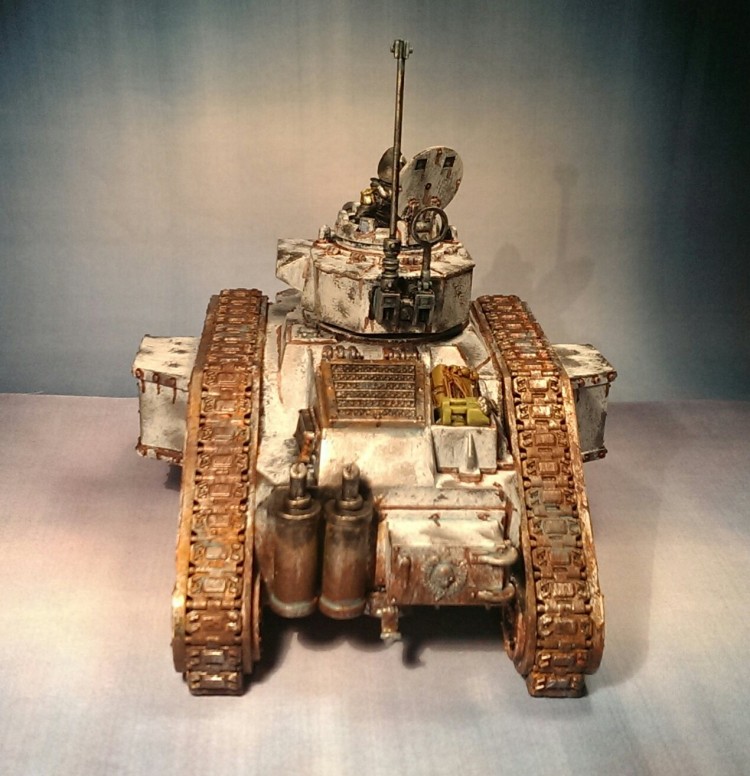 Used the same weathering technique I've showed previously on my centaurs. I think it  turned out great if I can say so myself and I'm very excited in getting some more painted.
Custom built Artemia pattern Hellhound
Another thing I started to work on was this pile. It's the old Hellhound version but I really like the FW variant so I'm 're-building it.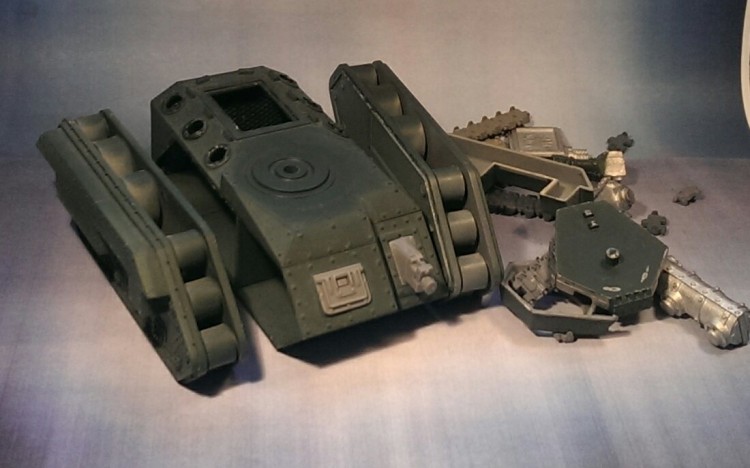 I'm still early in the build but I think I'll get it pretty close to the original. Current WiP state here.
Tanks as troops = AWESOME!
As per title, yes indeed 🙂 I've mentioned earlier that I'm making an armoured battlegroup first as it's low model count. Here's the coming lineup that will fill the troop slots.
Exterminator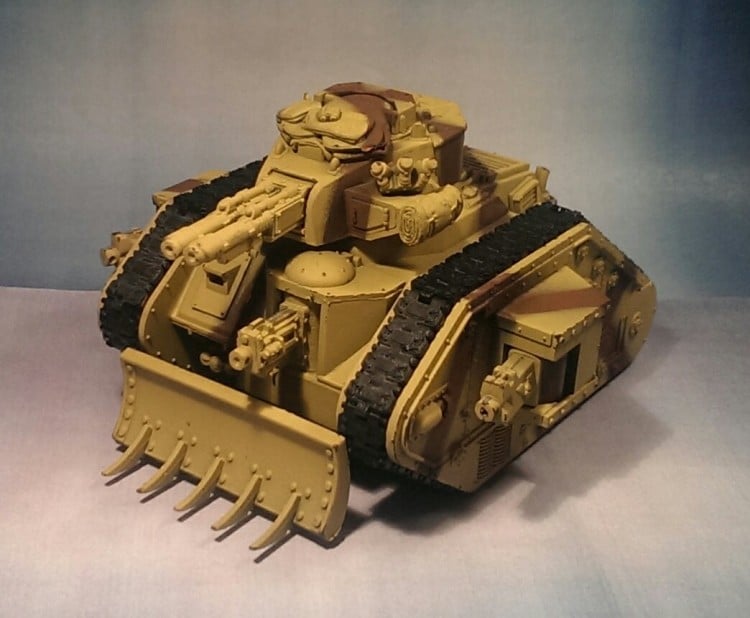 Demolisher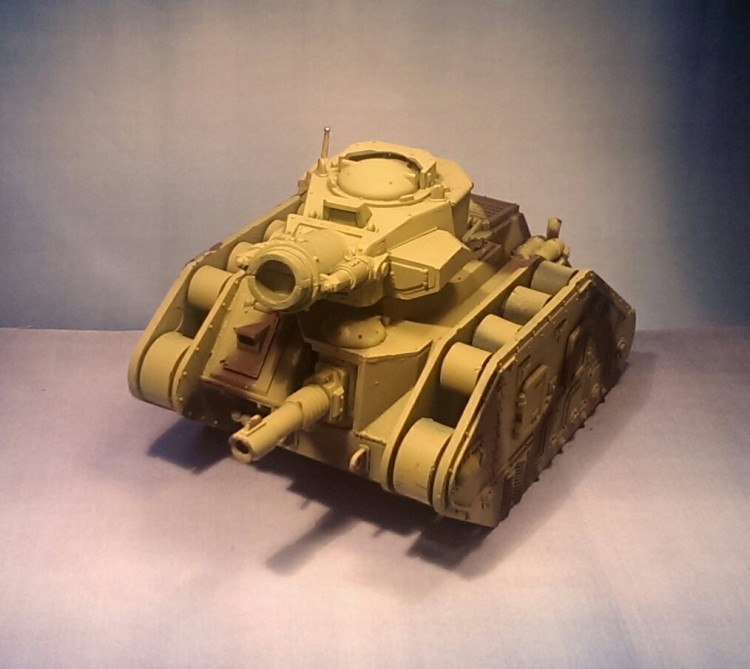 Vanquisher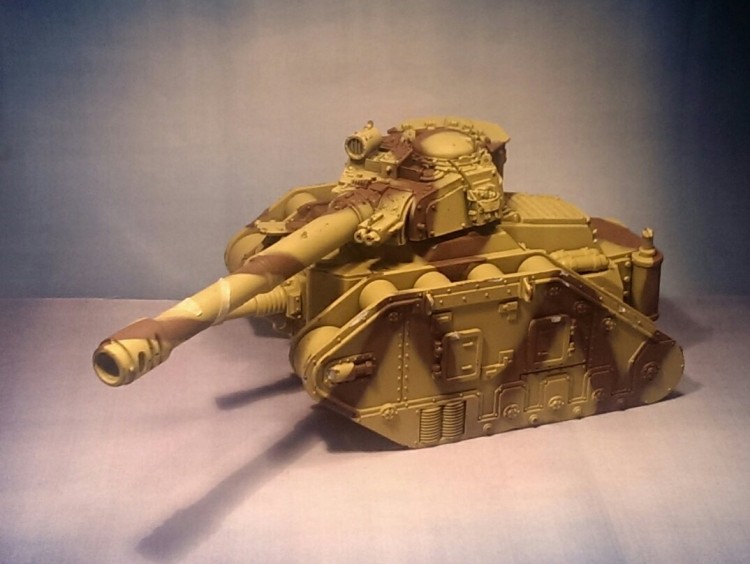 Standard Leman Russ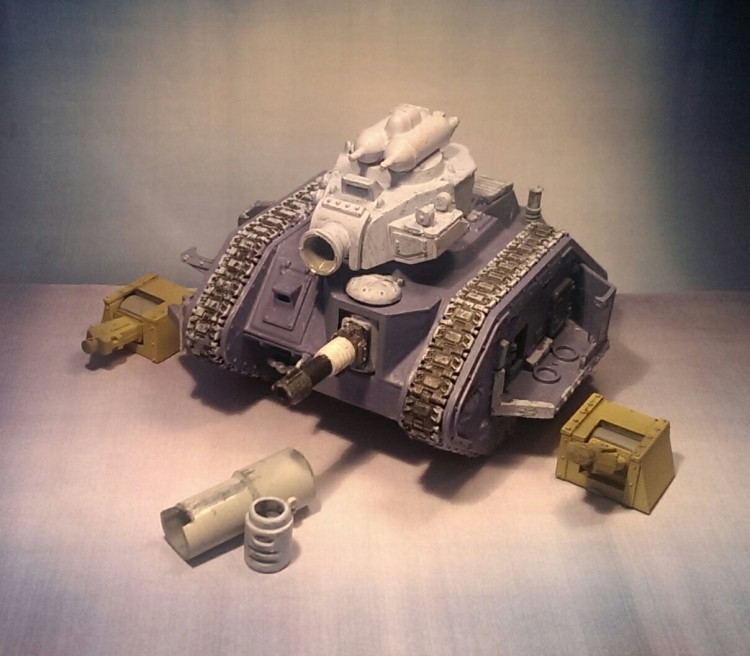 So basically I got a ton of work to do. Especially on the last one..
That's it for this week! If you want to keep track on my WiPs (I update several times a week) just keep an eye out here.
What are the opinions on the winter weathering on the big vehicles?