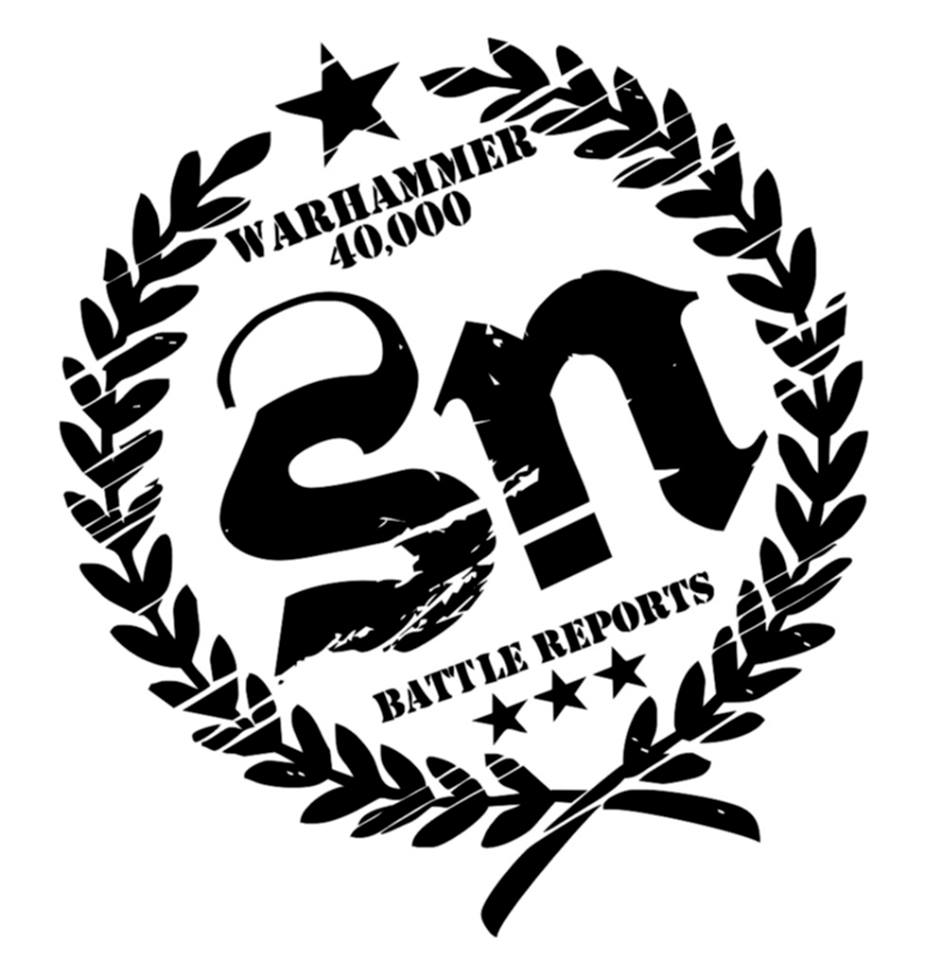 SN Battle reports brings you a special Apocalypse battle report – enjoy! Its Imperium vs Chaos – don't miss the beautiful models.
Deployment – Vanguard Strike
Mission – (Special Mission) Slay The Warlords – 3pts for every Warlord that is slain (10 hours timer)
Warlords – Chaos Lord, An'ggrath The Unbound, Kaldor Draigo, Knight Commander Pask, Chapter Master, Renegade Company Commander
Points – 6500pts
Sergeant Casdin didn't hold out much hope. He could see the horizon begin to twist and writhe as the very earth rebelled against the unnatural horrors that even now marched towards his position. The assembled might of the Imperium stretched in an unbroken line from horizon to horizon, several Imperial Guard regiments, including his own Cadian 427th and even detachments of Space Marines, including silver armoured giants around whom the very air crackled with barely contained power. How had it come to this? How had a routine garrison deployment to a backwater world light years from any active war zone met this fate? The warning signs had been there from the start, a planet engulfed in perpetual nuclear winter and pitted with the scars of a titanic war of unimaginable ferocity. The night brought with it nightmares and half-heard whispers carried on the wind. The Cadians thought this place cursed though none dared say it as the Commissariats presence on the planet was unnaturally large and any infringement was punished by a bolt round to the back of the skull. In barely a single standard year, four men from Casdin's platoon had committed suicide and another had gone mad, murdering three more before turning his rifle on himself. Something was wrong with this planet. The voices scratched in his skull, getting louder every night, tempers frayed, discipline kept in check only by the pistols of the many Commissars. When the alert was sounded few heeded its call as their attention was fixed on the awesome pyrotechnics display lighting up the heavens. The near orbital defences turned night into day as they unleashed vast torrents of terrible destruction at the approaching foe who responded in kind until slowly darkness returned to the skies. The order to stand down had not been passed along told Casdin that the orbital battle had not gone well for the Imperium, soon the… Casdin was knocked flat by a shock wave of unimaginable force. He felt more than heard a terrible roar of hate threaten to overwhelm his sanity. Several of his men weren't so lucky and he personally administered the Emperor's Peace upon these unfortunate souls. He knew at once that whatever had been kept at bay here in that war long ago was back. He knew it could never die. He knew that countless horrors made flesh followed in its wake and that towering fiends clad in baroque armour had come to revel in the slaughter. He didn't know how he knew, but he knew. He also knew he was doomed. He cursed the day he had been ordered to garrison this world. He cursed the day he had first heard the name Vraks.
See the full Battle Report Here for the exciting conclusion!
Please feel free to like, share and comment! ENJOY