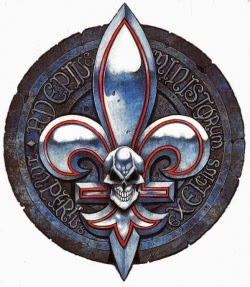 We've all been dying for updates on the Sororitas.  Here's the latest on what's headed your way:
Via Birds in the Trees
Sororitas Rundown:
– R&D on the entire line is complete, and the range is all new in plastic.
– 5-model combo-unit Sisters infantry kit
– 3 model Sisters unit on 50mm bases kit
– 5 model Sisters unit on 32mm bases kit (different from the infantry unit listed above)
– Sororitas combo unit vehicle kit "A" kit
– Sororitas combo unit vehicle kit "B" kit
– Sororitas Walker/Monstrous Creature vehicle kit
– 3 clampack Sororitas characters
These are on ice and only await release scheduling by GW.
These rumors are rated: PROBABLE coming from known reliable sources.
More coming soon. Time to start dusting off the Cloaks of St. Aspira ladies (and gentlemen)…