BoLS Bonus: Angel Giraldez' Masterclass Vol 1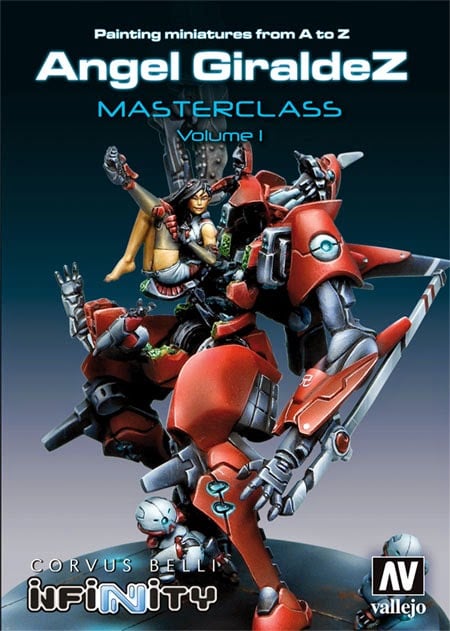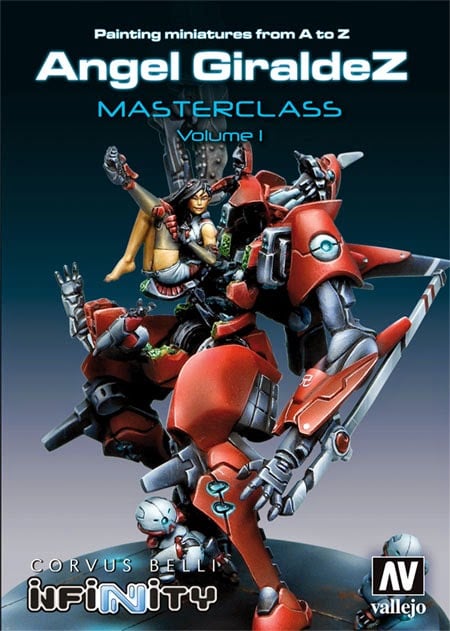 Today we take a look at painting Guru Angel Giraldez's new Masterclass Volume 1.  Every painter needs to see this!
And here is Angel's introduction to the book:
The book is available now at the Infinity store, and most large etailers.
Angel Giraldez will be at GENCON 2015 with many copies on hand. Look for him!
Angel's book isn't just a gallery of slick images, but instead a series of detailed step by step tutorials taking you all the way through each project.  There is a section at the start that goes over all of the artist's materials so you know exactly what paints, brushes and other equipment he uses.  Something often overlooked by other such books.  This is the type of book that you cam come back to as you grow in skill and each time you pick it up, you will discover something new you missed before.
BoLS gives this book 5 stars (out of 5)
Angel is one of the shining stars out there in the painting world and his book is an invaluable resource to anyone who has ever picked up an miniatures and a brush.
~Have at it!