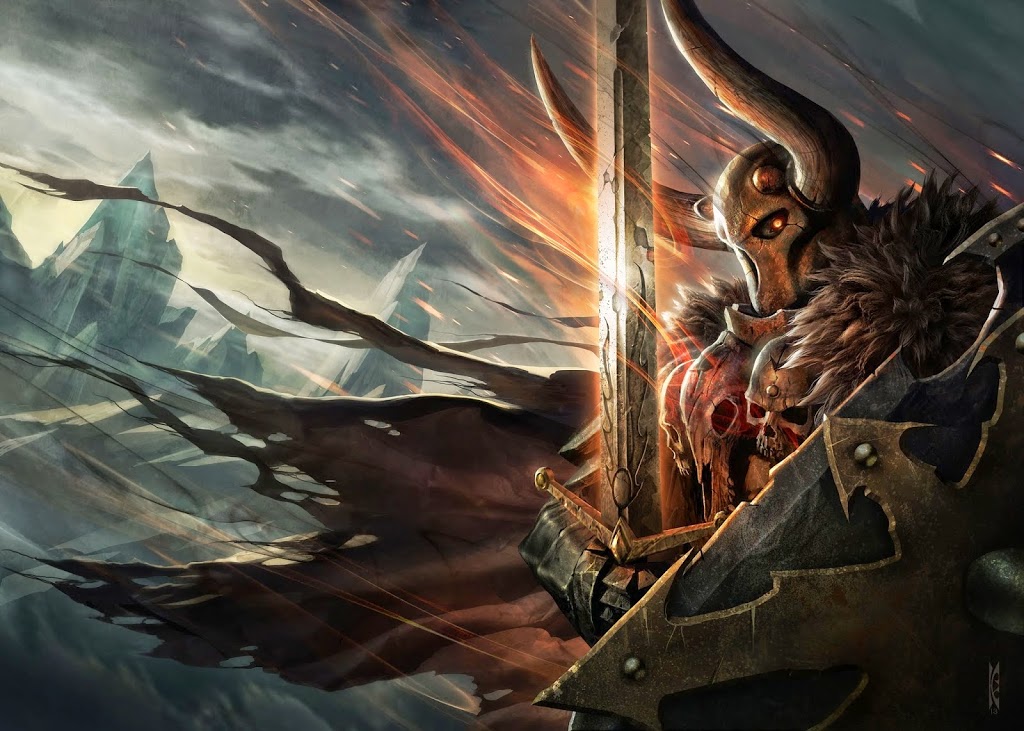 The End Times reaches a conclusion – and a bunch of minis come with it.  Check these out!
via one of gary's birds 3-2-2015
End Times Archaon Releases 
Khorne Wrathmongers/Skullreapers 

£34.50

Plastic box set -5 Khorne Wrathmongers or 5 Khorne Skullreapers with the option of one standard bearer. The models come with 40mm square bases and the full rules in the box.

Warhammer: Archaon Hardback Edition 

£50

A slip-cased, hardback, two-book set.

The First Book is 256 pages of background, detailing Archaon's final invasion of the Old World.

The Second Book is 80 pages of rules, new campaign guides, and scenarios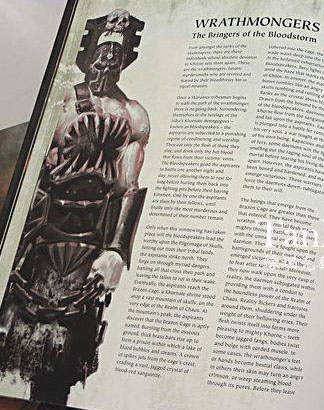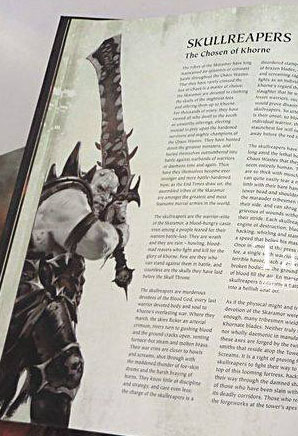 So with the Bloodthirster from last week – this makes the 2-week End Times release window.  The real question is what the rest of March will hold.  Previous rumors pointed to a 40K Khorne themed release window.
~ BLOOD FOR THE BLOOD GOD!