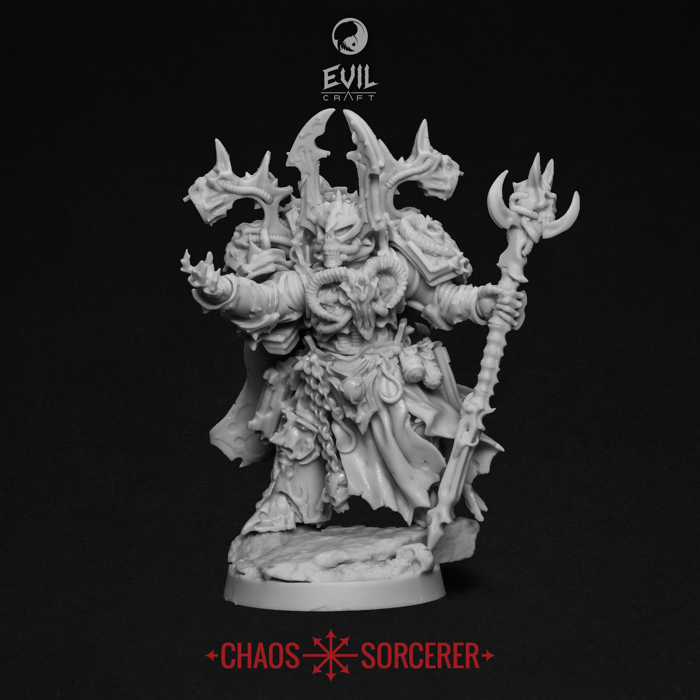 Looking for a cool mini to spice up your collection?  If you're hunting for a spikey villiain – this dude should do nicely!

"Kit contains 27 high quality resin parts for one complete Chaos Sorcerer model. Designed to fit 28mm "heroic" tabletop wargames scale.
Recommended for experienced modelers or collectors."
My favorite bit is the screaming face book – what's yours?