HOBBY: Welcome to the (Death) Korps! Part 8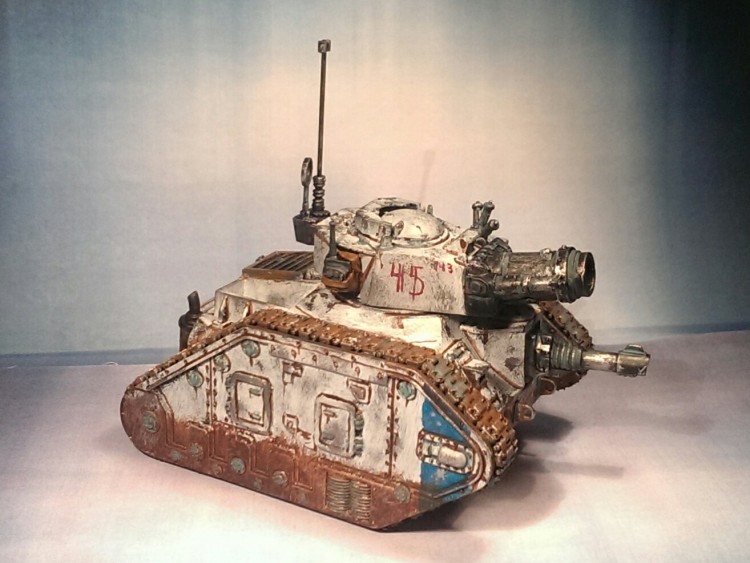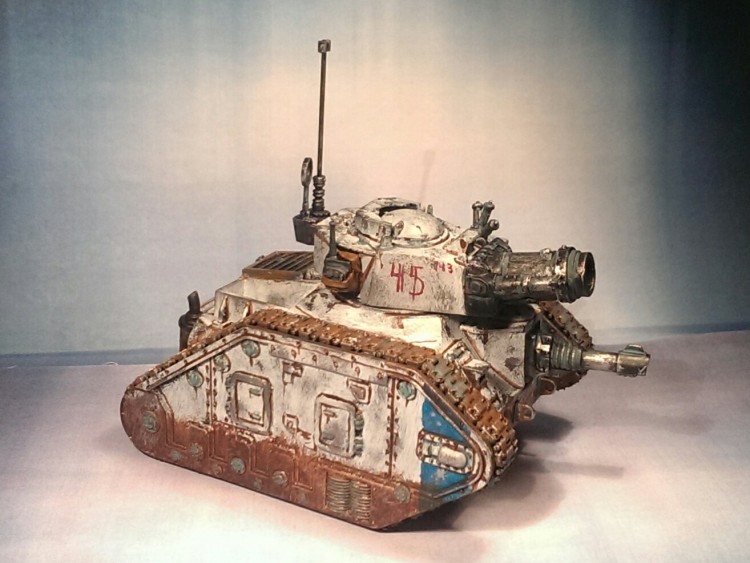 Two weeks without tanks?! About time I do something about that ! Last update in a while on the Iron Sleet Invitational also.
Hi! I`m Tommy from the blog bigbossredskullz and we are making a Death Korps of Krieg army!
Demolisher
I don't plan on running my lemans in squadrons, at least not in low point games. So this tank is from 4th squadron (previous was 2nd squadron).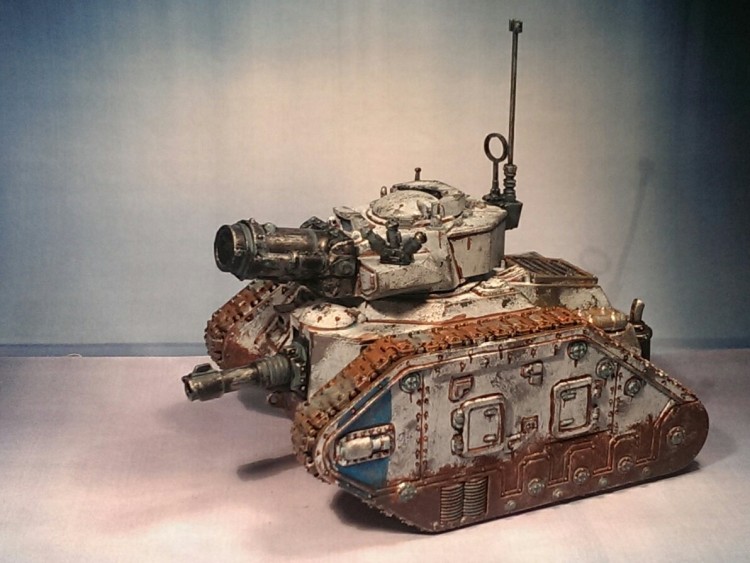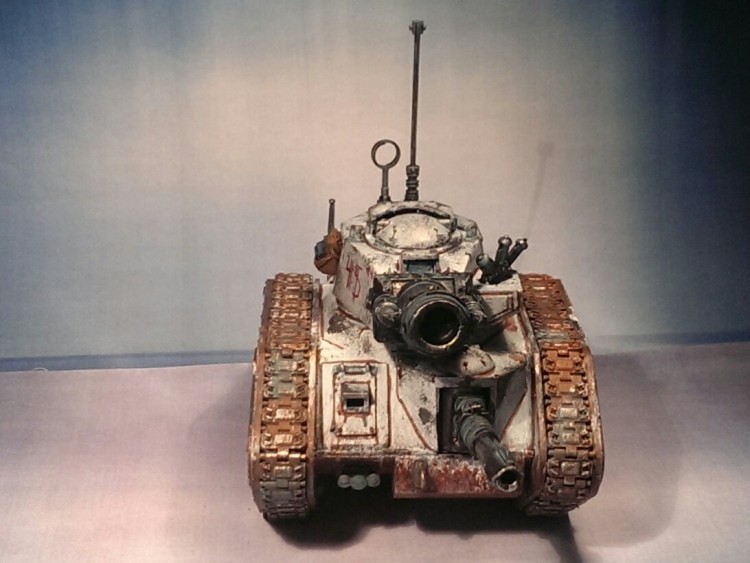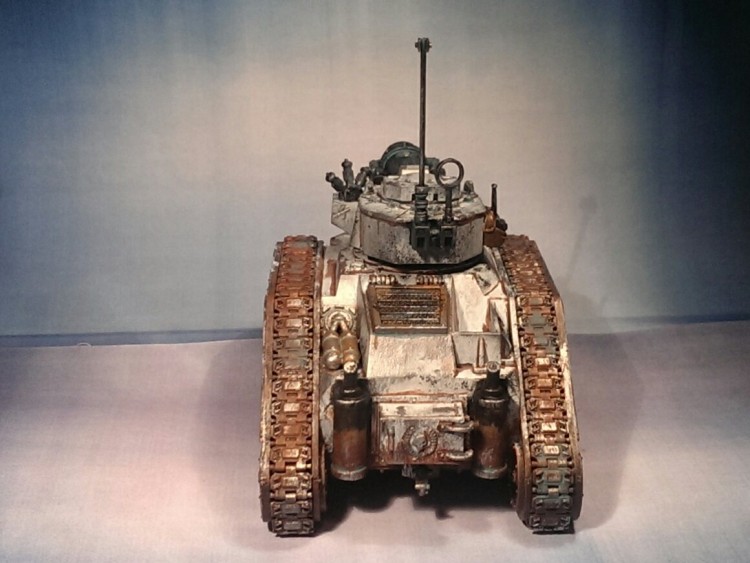 Can't help it but I like the plain loadout a lot more visually.
Next up will be the knight to complete my first 1500 point target.
Iron Sleet Invitational
Managed to complete the last miniature for the Invitational also. Huge relief but great fun and if I get the opportunity again I wouldn't hesitate in joining.
Subscribe to our newsletter!
Get Tabletop, RPG & Pop Culture news delivered directly to your inbox.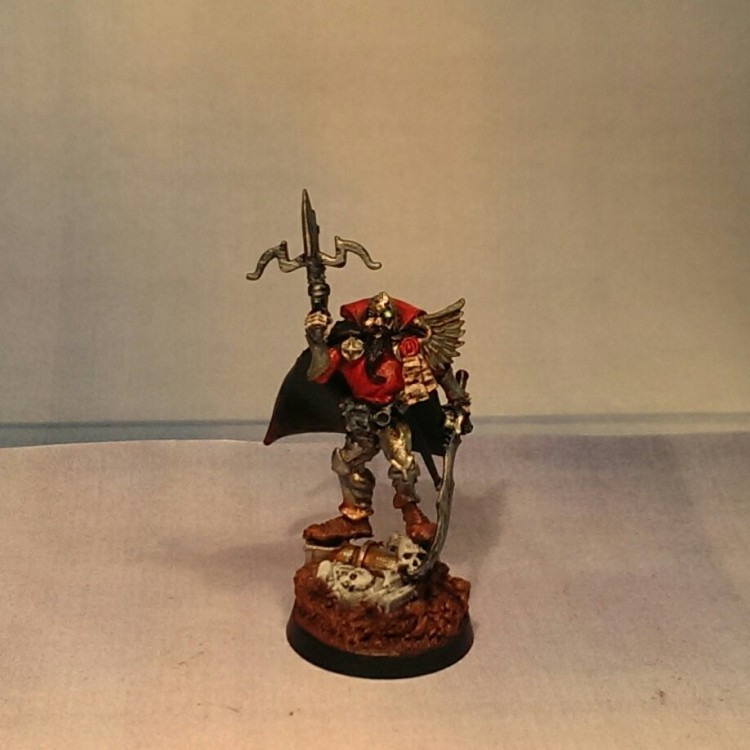 More pics and explanations on Merciless himself here.
That's it for this week! If you want to keep track on my WiPs (I update several times a week) just keep an eye out here.
Anyone want to see more INQ 28 and how about that Demolisher?