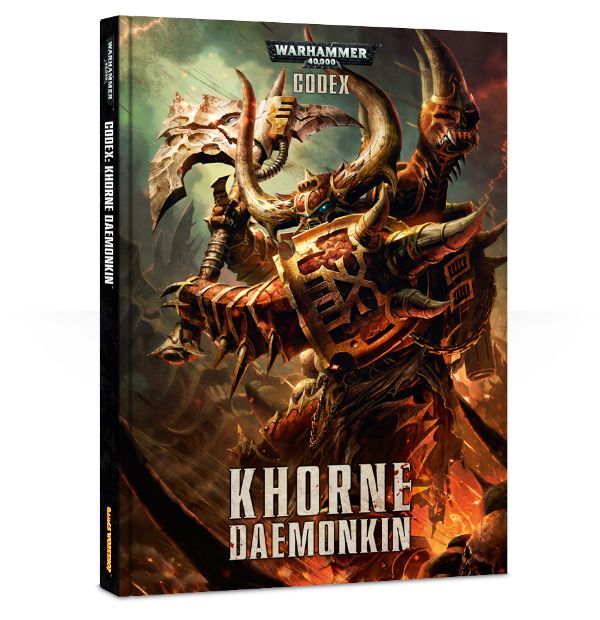 Khorne demands blood, and this book is all about spilling it! Come see the newest codex up close.
Releasing this weekend is the new Daemonkin codex, and it's a beast (literally). There is so much you can do with this book one short review and video will barely scratch the surface.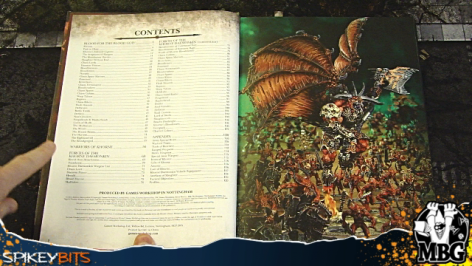 Checking in at 120 pages we have our first 'faction' codex for the Chaos Space Marines, chock full of new wargear and rules for that big nasty Bloodthister kit from a few weeks ago!
Nearly half of the book is fluff and showcase pictures of painted miniatures, the rest is all datasheets and new rules which is good for us.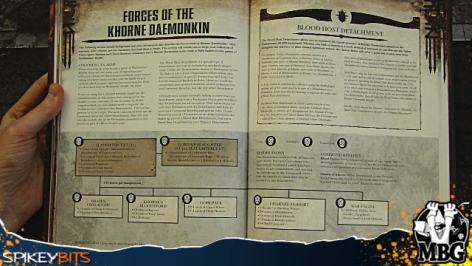 Overall it introduces a few new mechanics such as the Blood Host detachment that works like the Necron Decurion, Fearless Daemons, and the Blood Tithe systems that lets you apply effects to your Daemonkin en masse.
There is also several ways to summon free units most notabley with the Blood Tithe, but also if the bearer of the Axe of Ruin is killed as well.
The Blood Host Detachment is very tactically flexible and includes seven different formations that you can field as part of that OR as formations separately in a Combined Arms Detachment army.